HAPPINESS OF HOMECOMING OF SOLDIERS
I am showing today, that our children suffer as much as the parents do when they are not at home.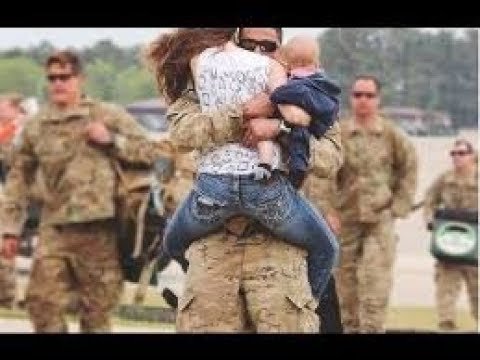 Children accept that this is the work that their fathers do for their countries yet it is very difficult. 
You do not realise how much they miss them until you see them coming home. 
I remember that feeling of joy from more than 60 years ago. 
My father was away on an assignment for a few weeks being in the army. 
I remember sitting as a little girl with my feet hanging down from the veranda, and suddenly hearing his voice behind me. 
I remember that wonderful feeling until today. I hope you enjoy this as much as I did and love your children. 
Have a wonderful day from me.