Our Day At Fall Fest Hosted by Weaver Orchards In Morgantown Pa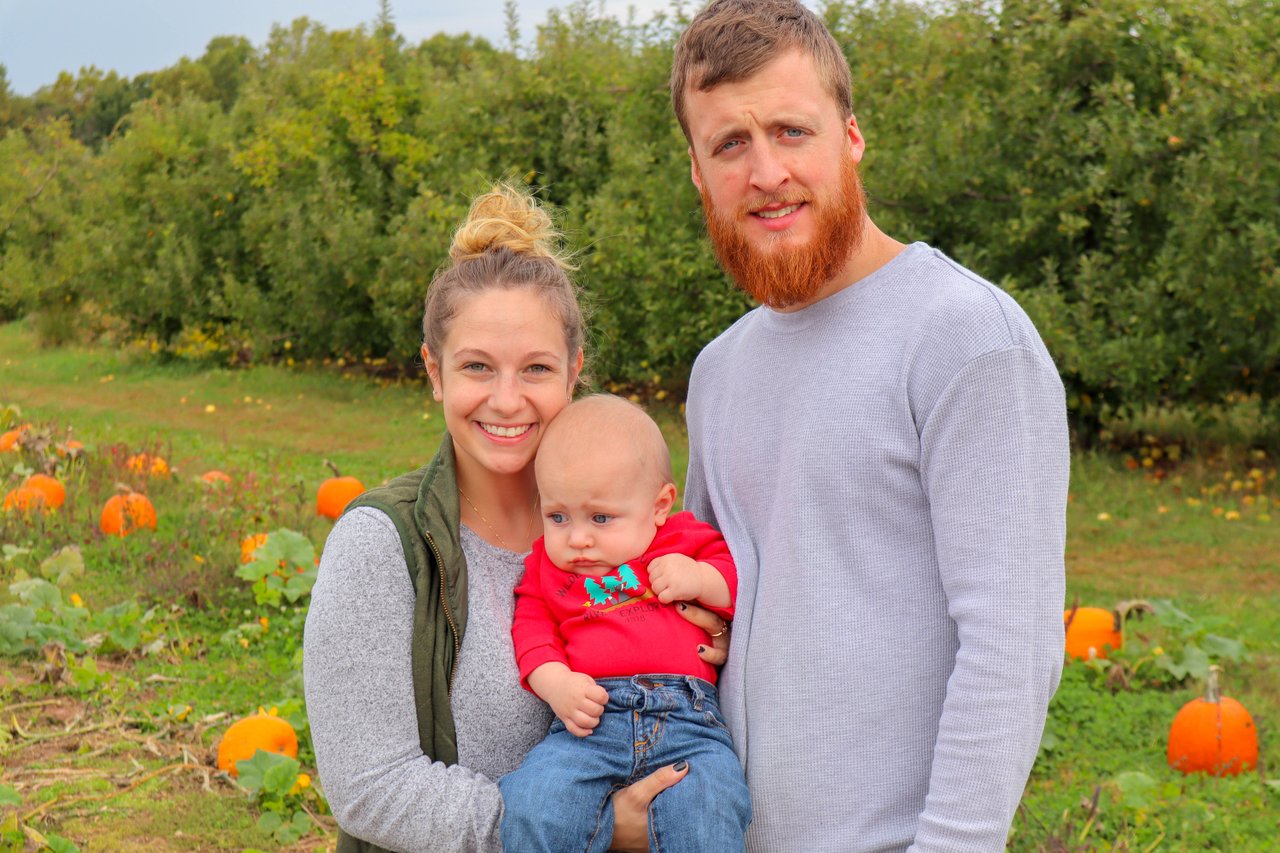 Overcast, but still the temperature was in the 60's to low 70's that Saturday, October 12th 2019. A comfortable day for the event at hand.
We originally planned to simply peruse the Orchard's lanes and pick some apples fresh off the trees, but we found ourselves in line to enter what appeared to be a children's farm fest, but with live adult music! So we payed the 5$ each and enjoyed some music for a bit before making our way to our planned destination.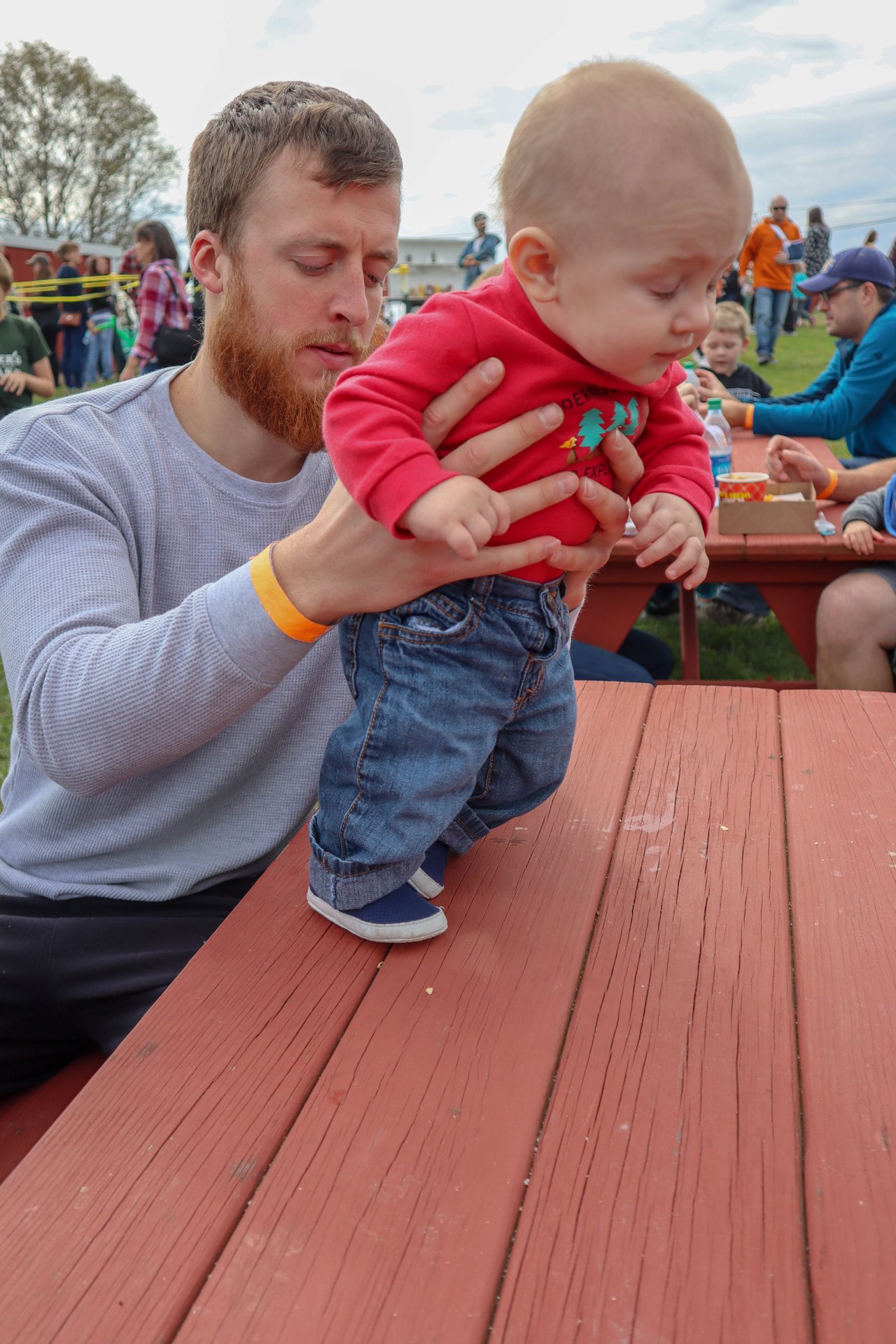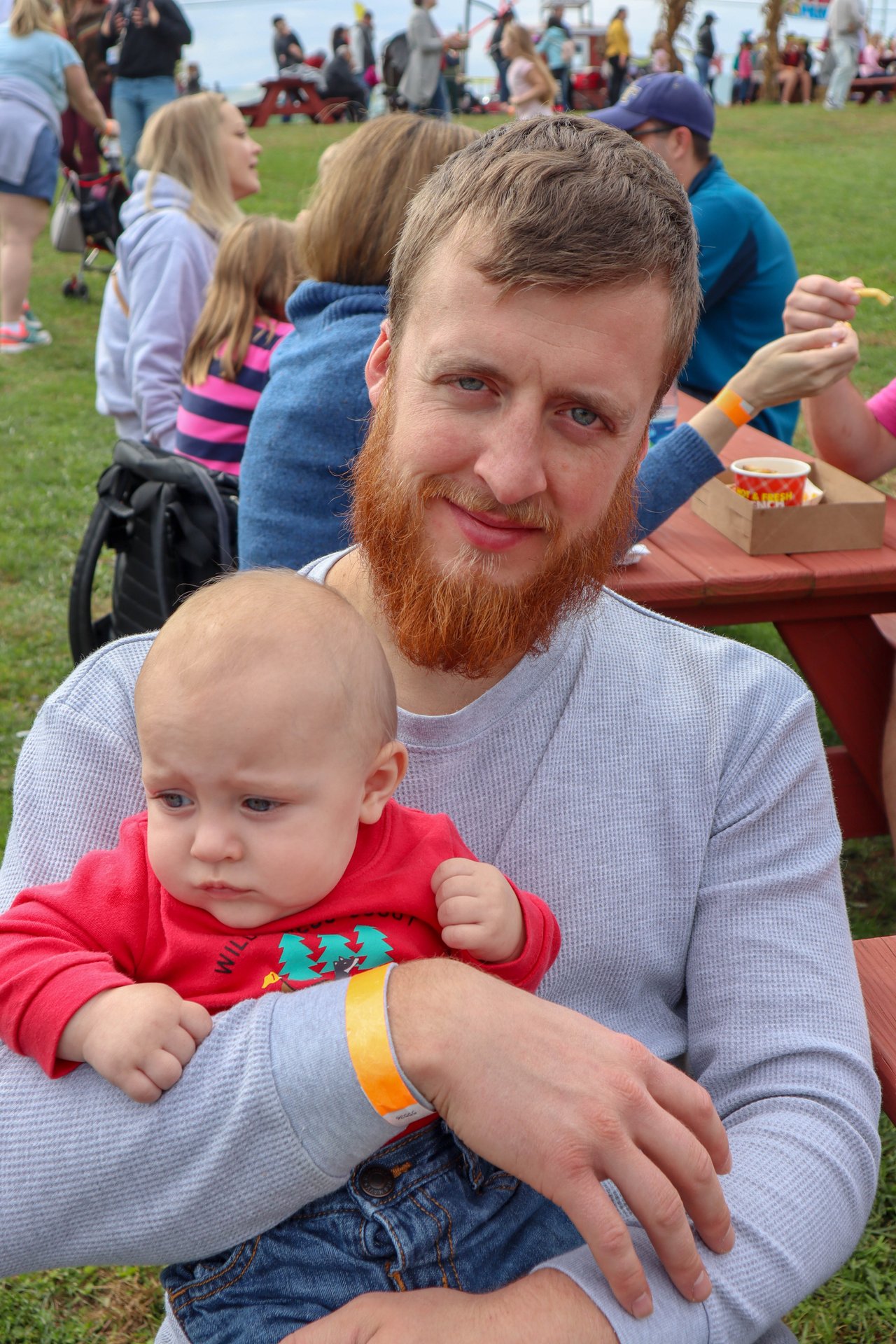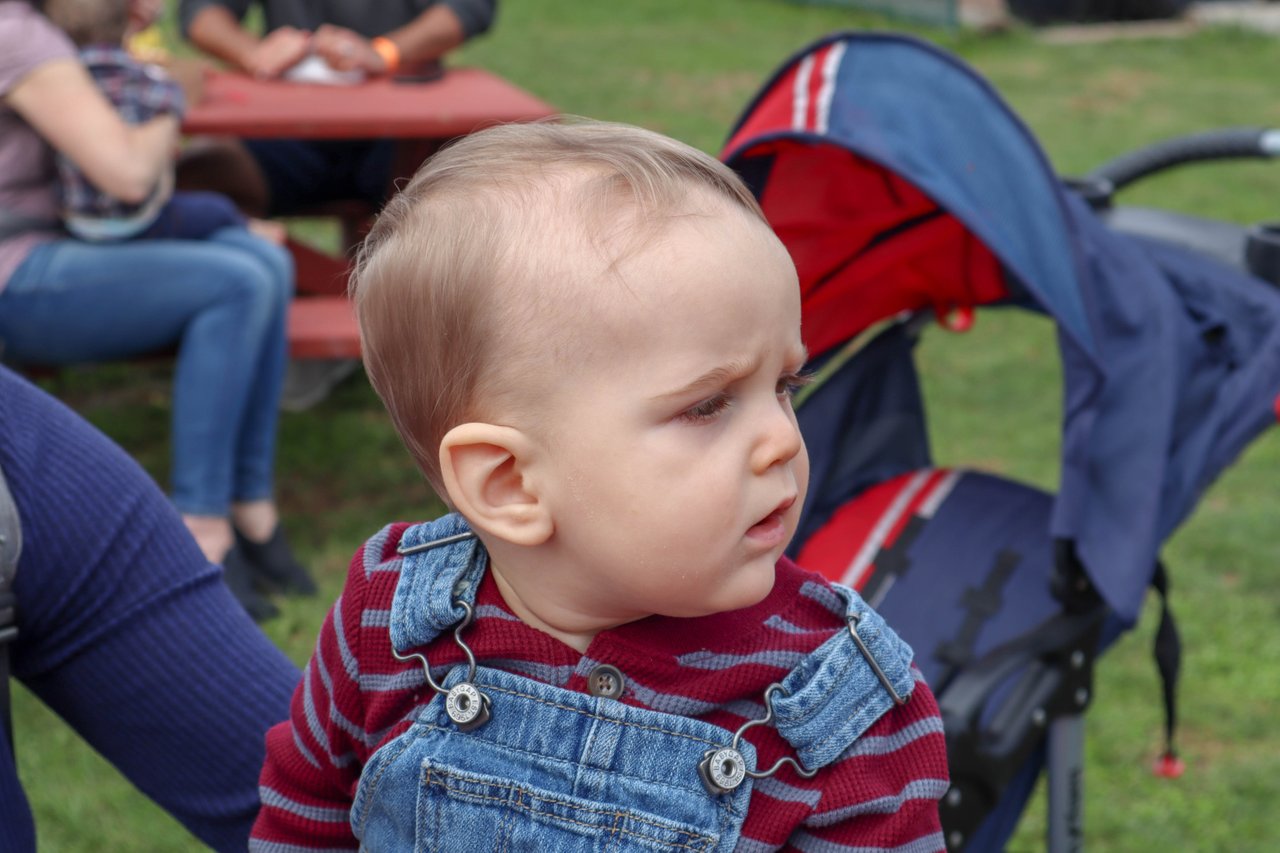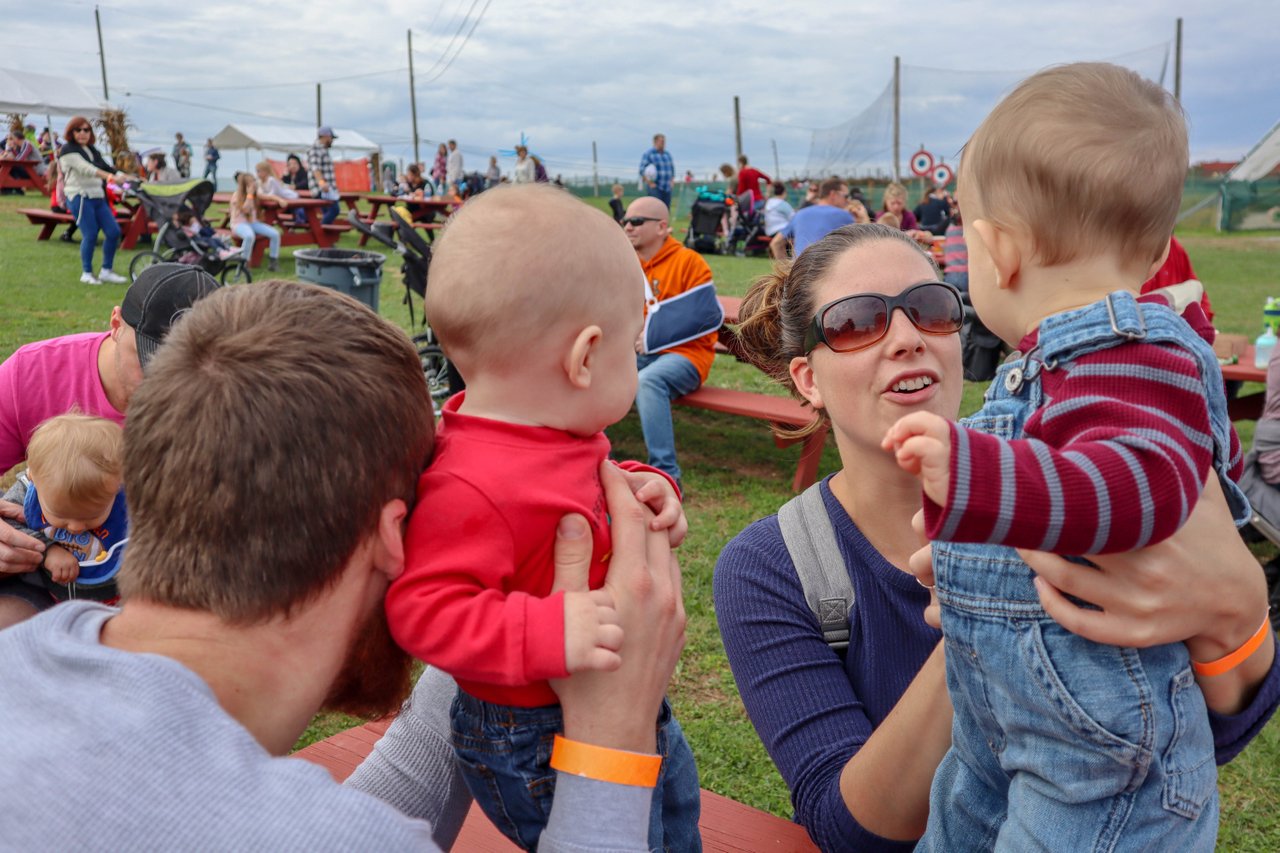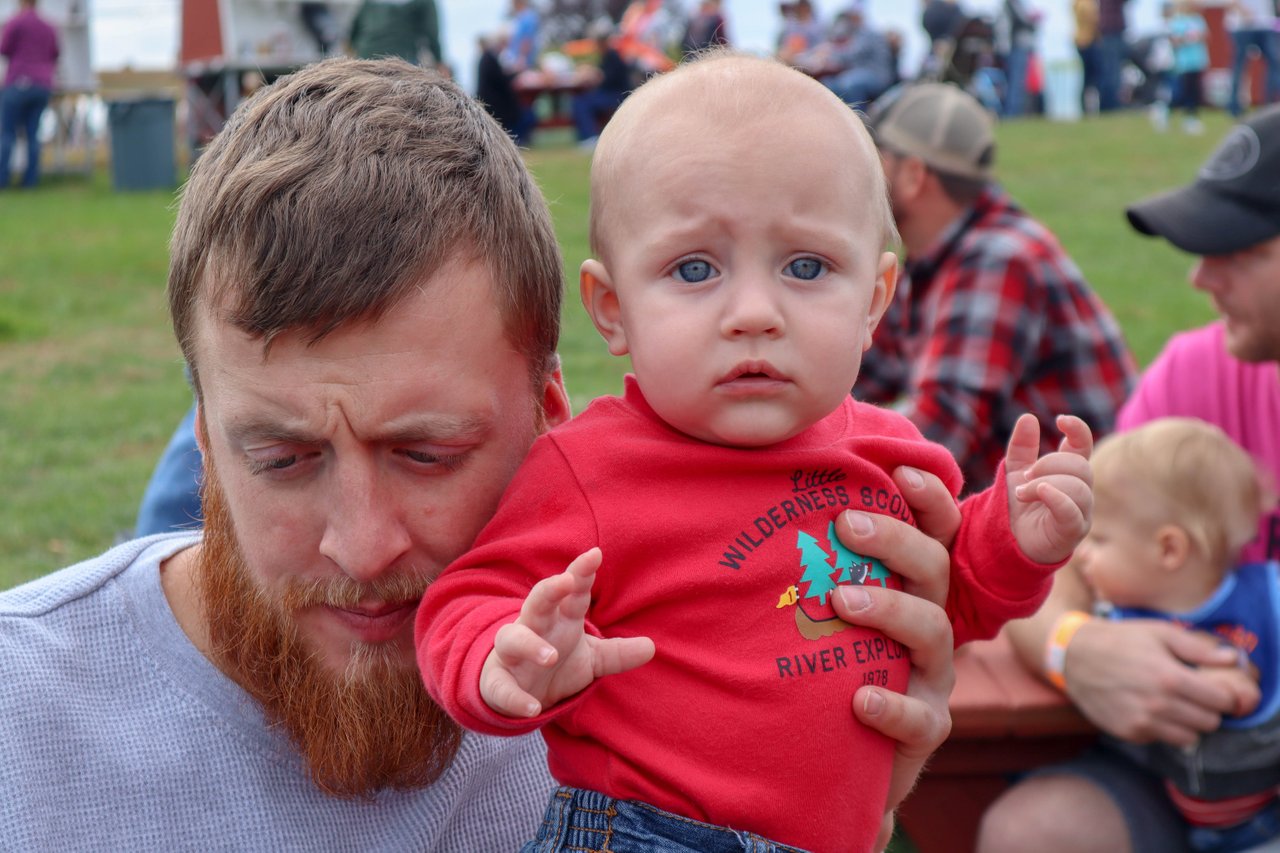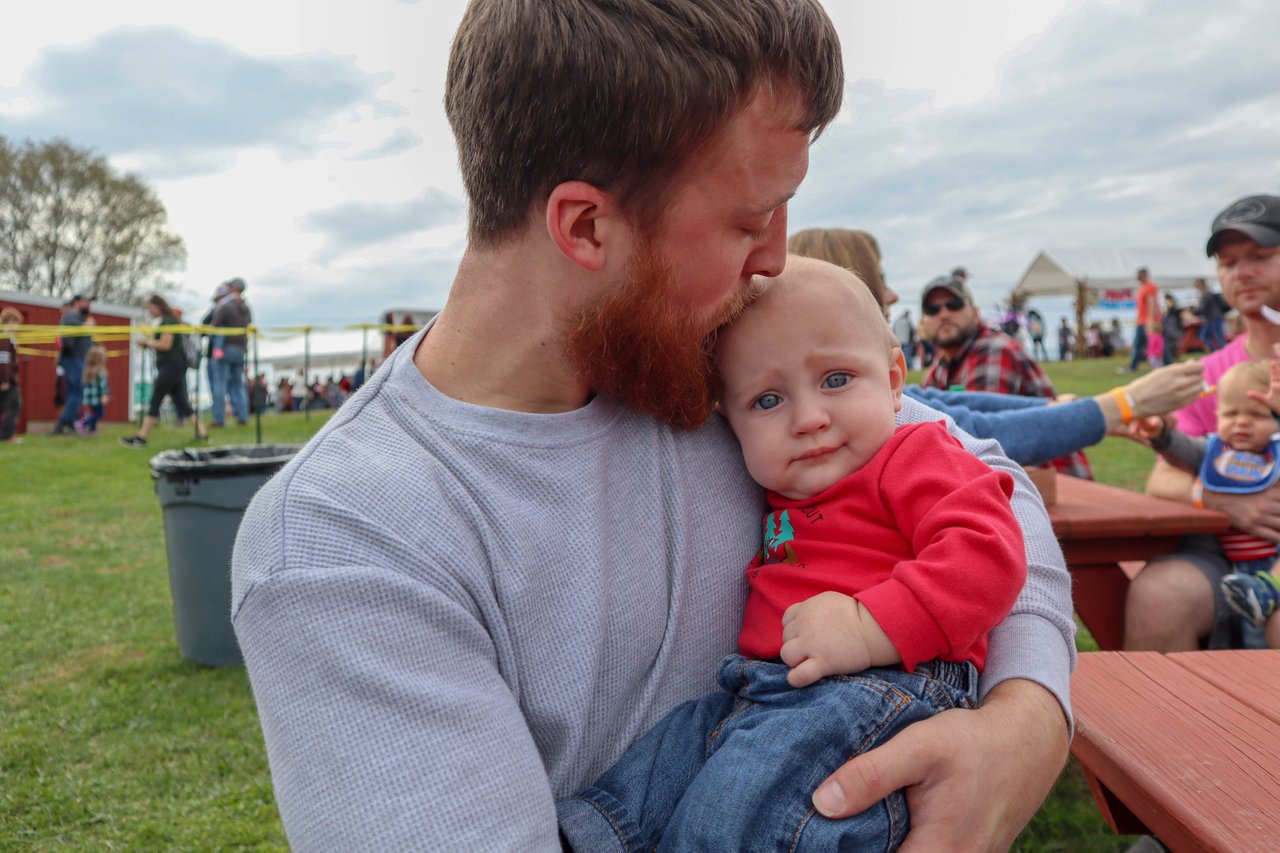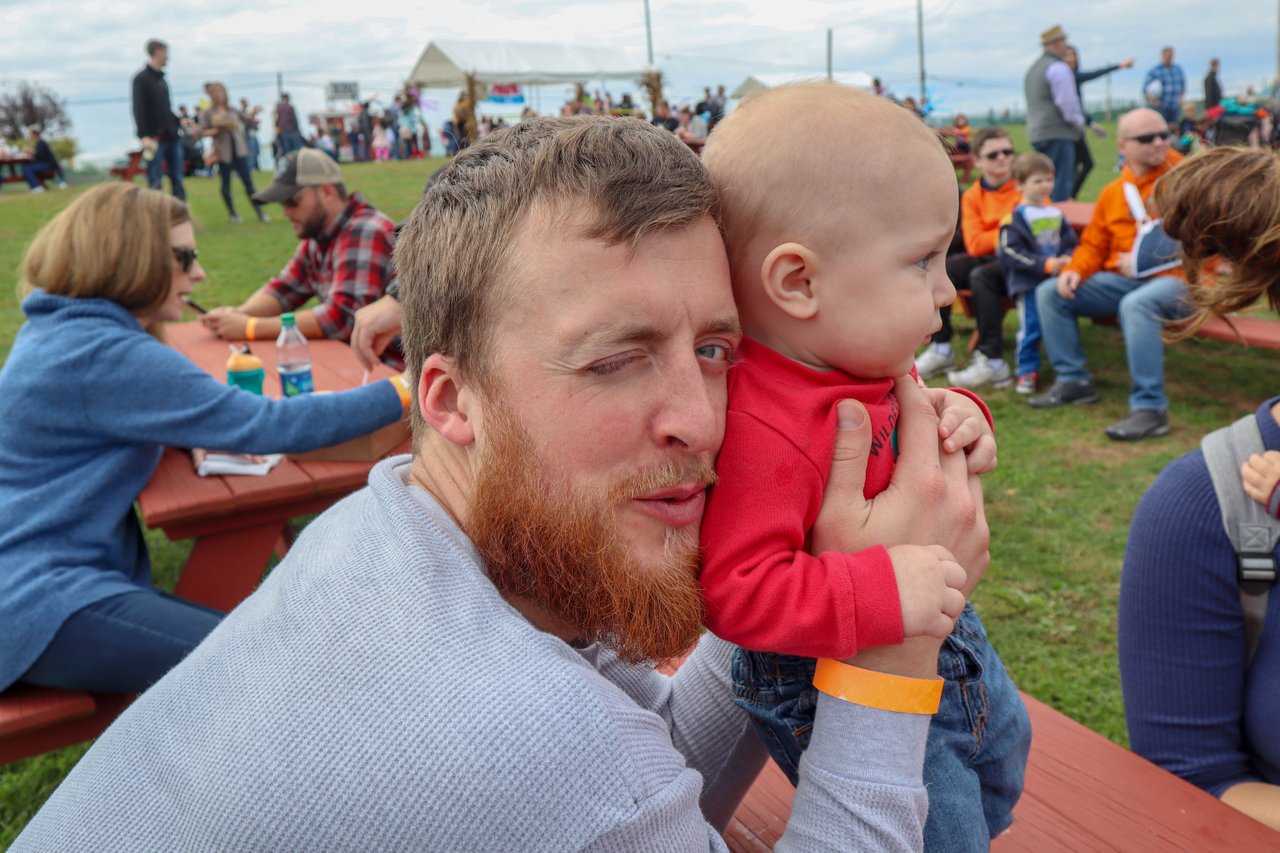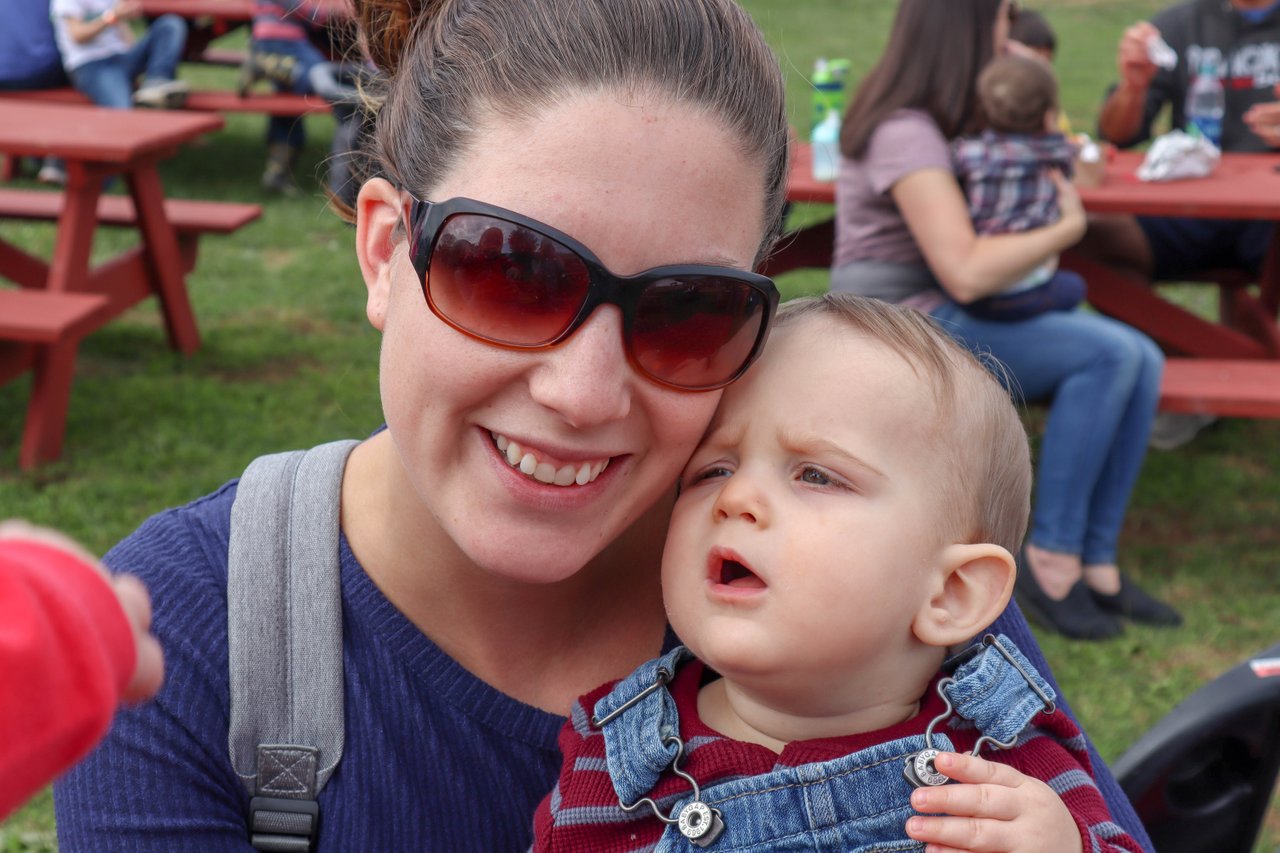 We were with a friend who had also recently given birth to a baby boy. Jeremiah and James were each other's first friends, Irregardless of choice.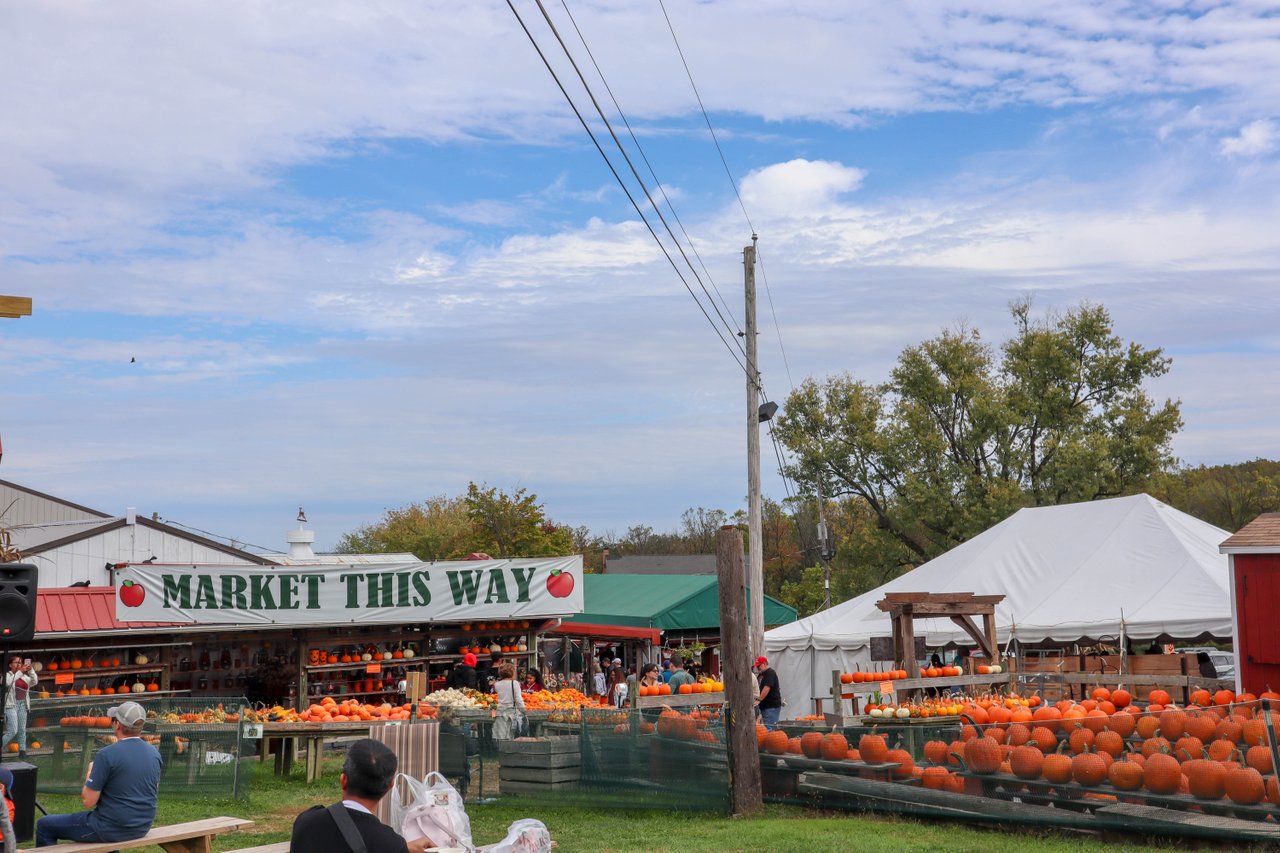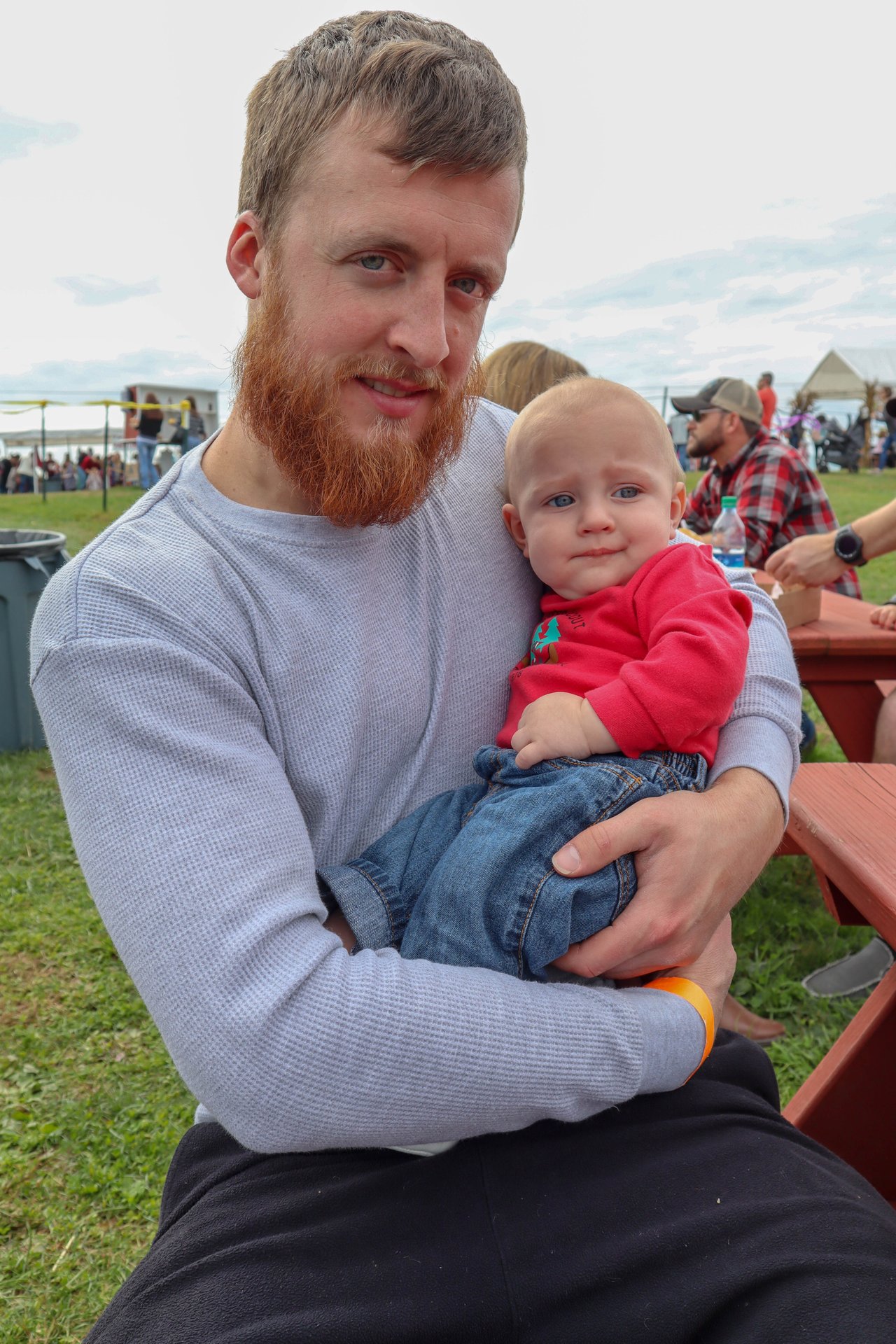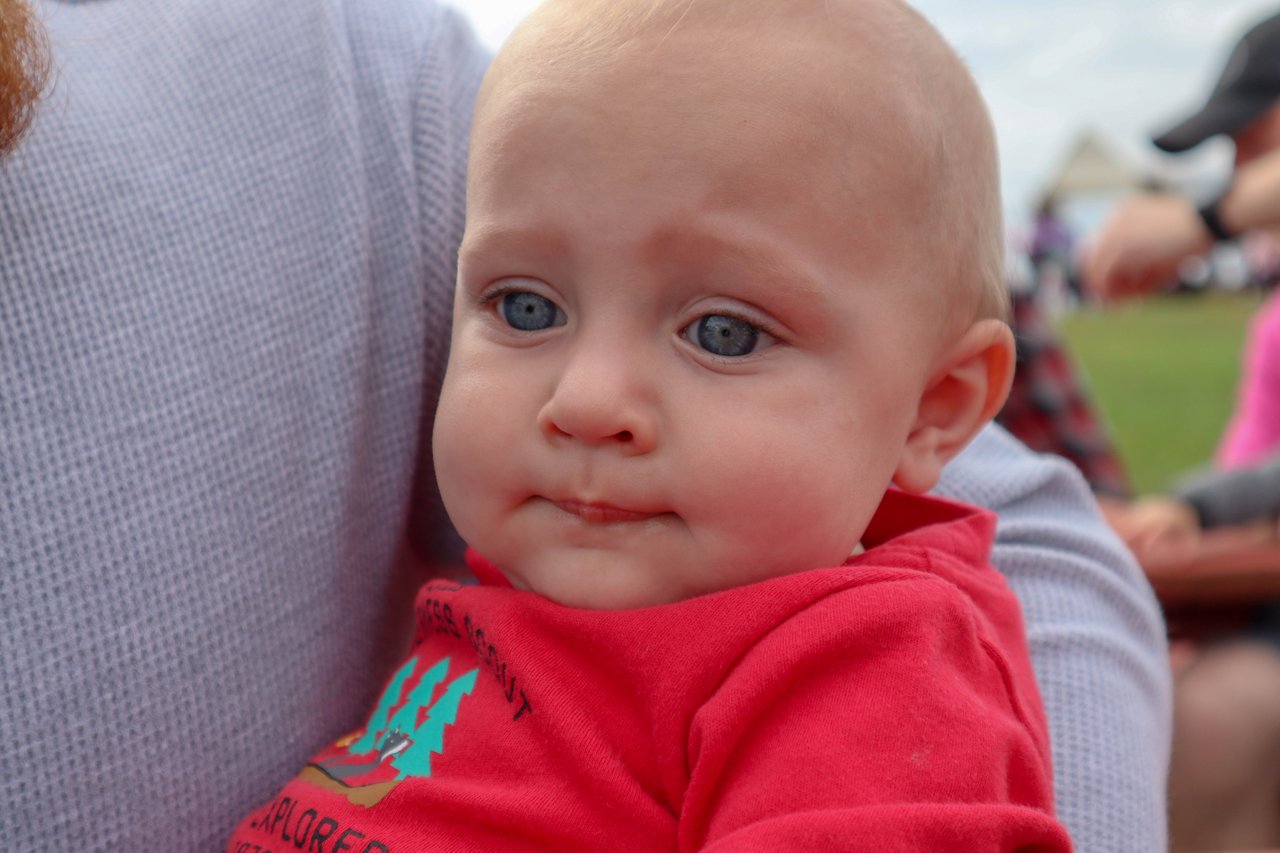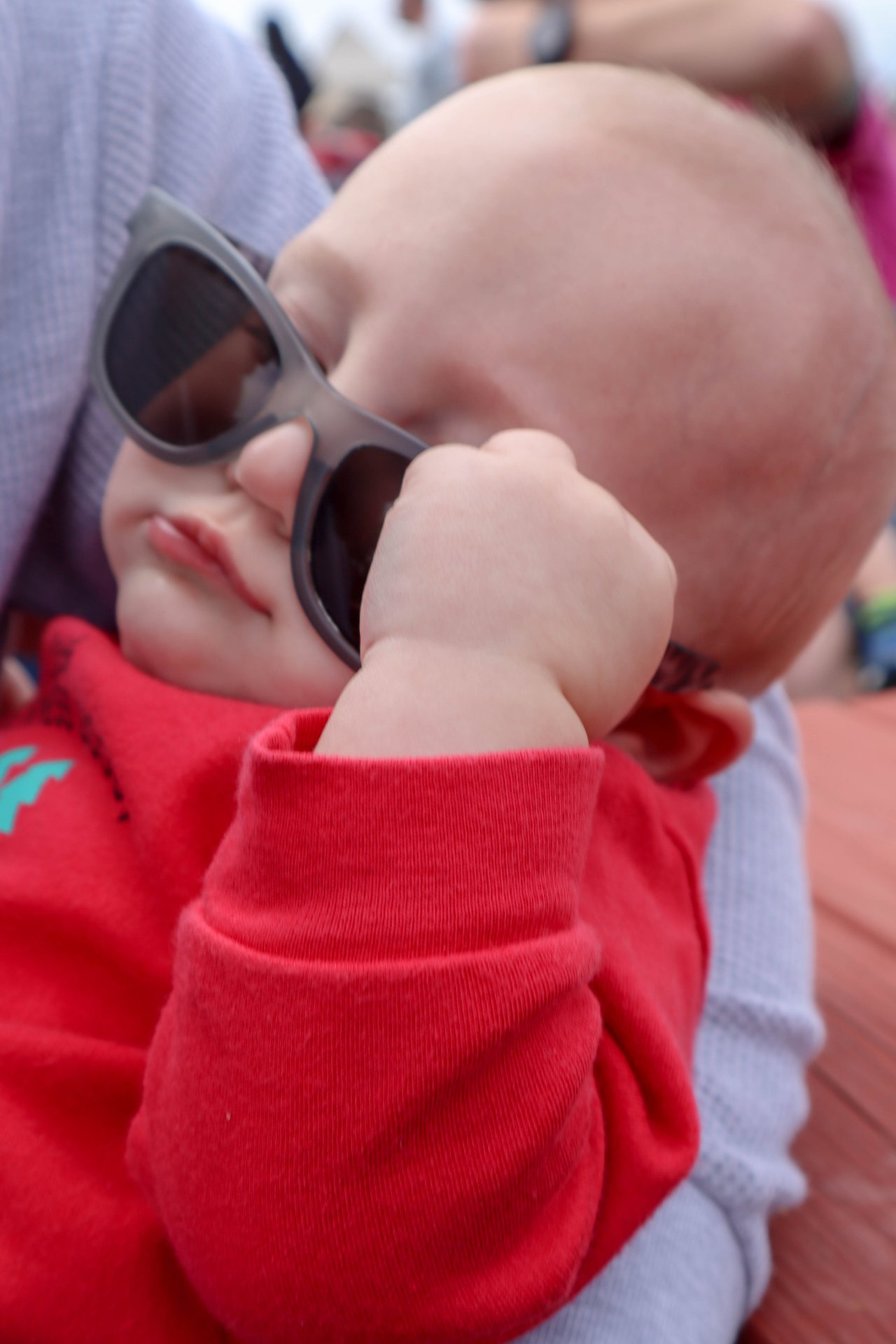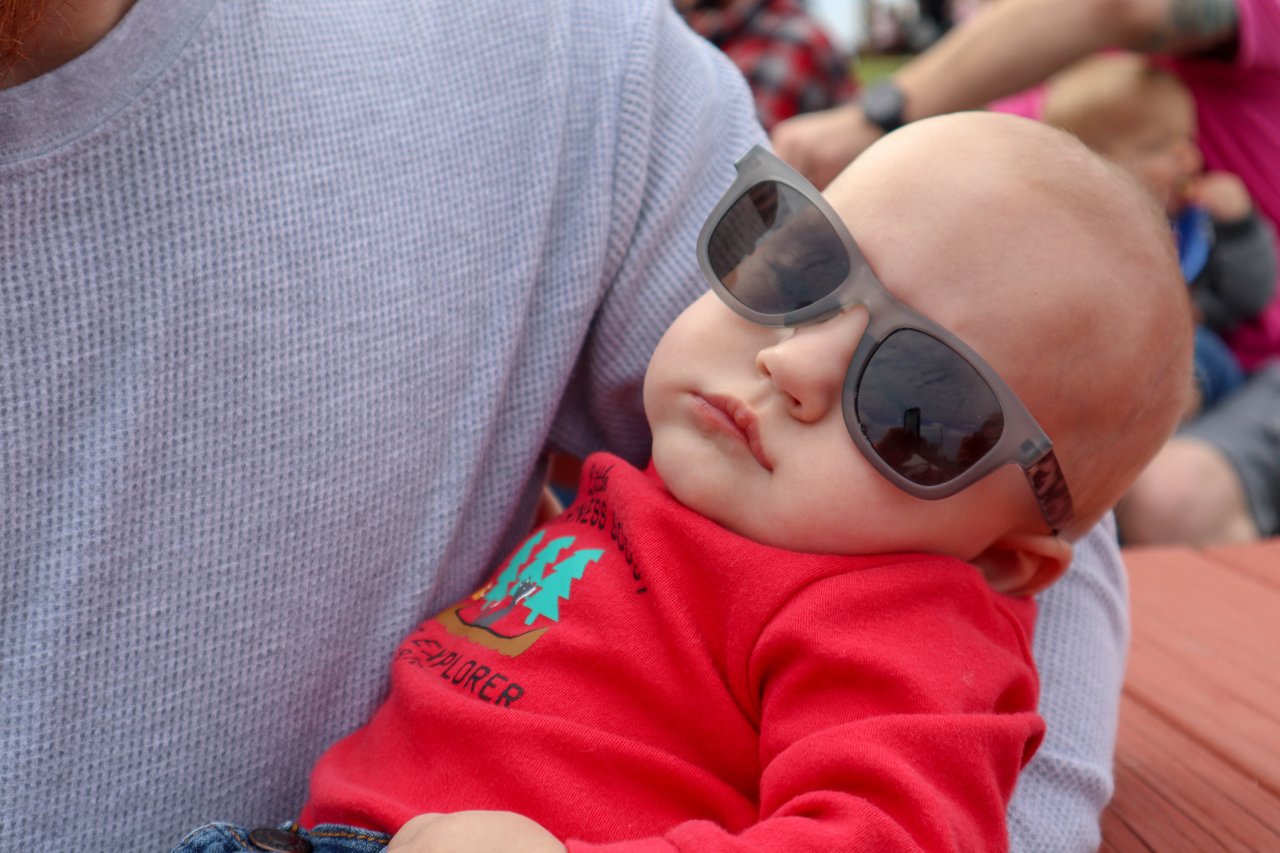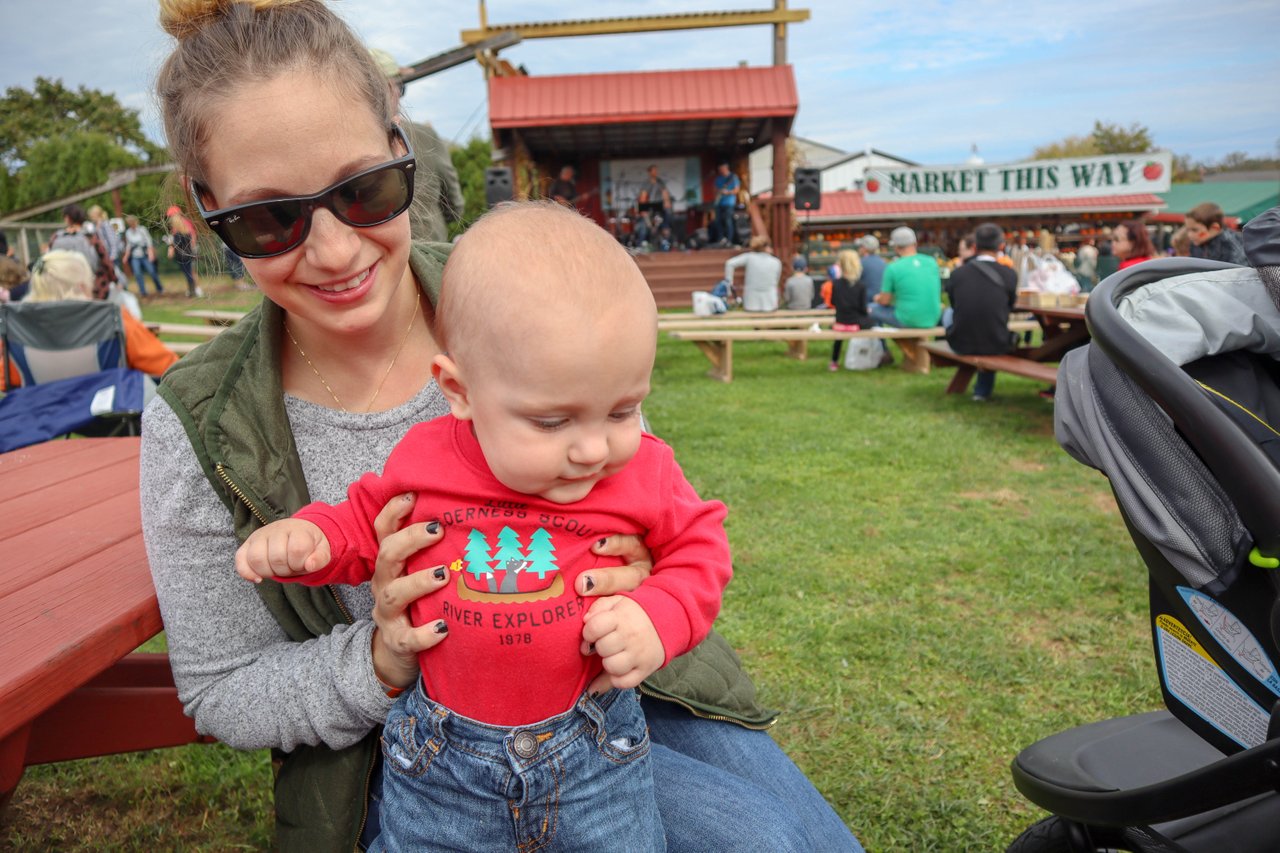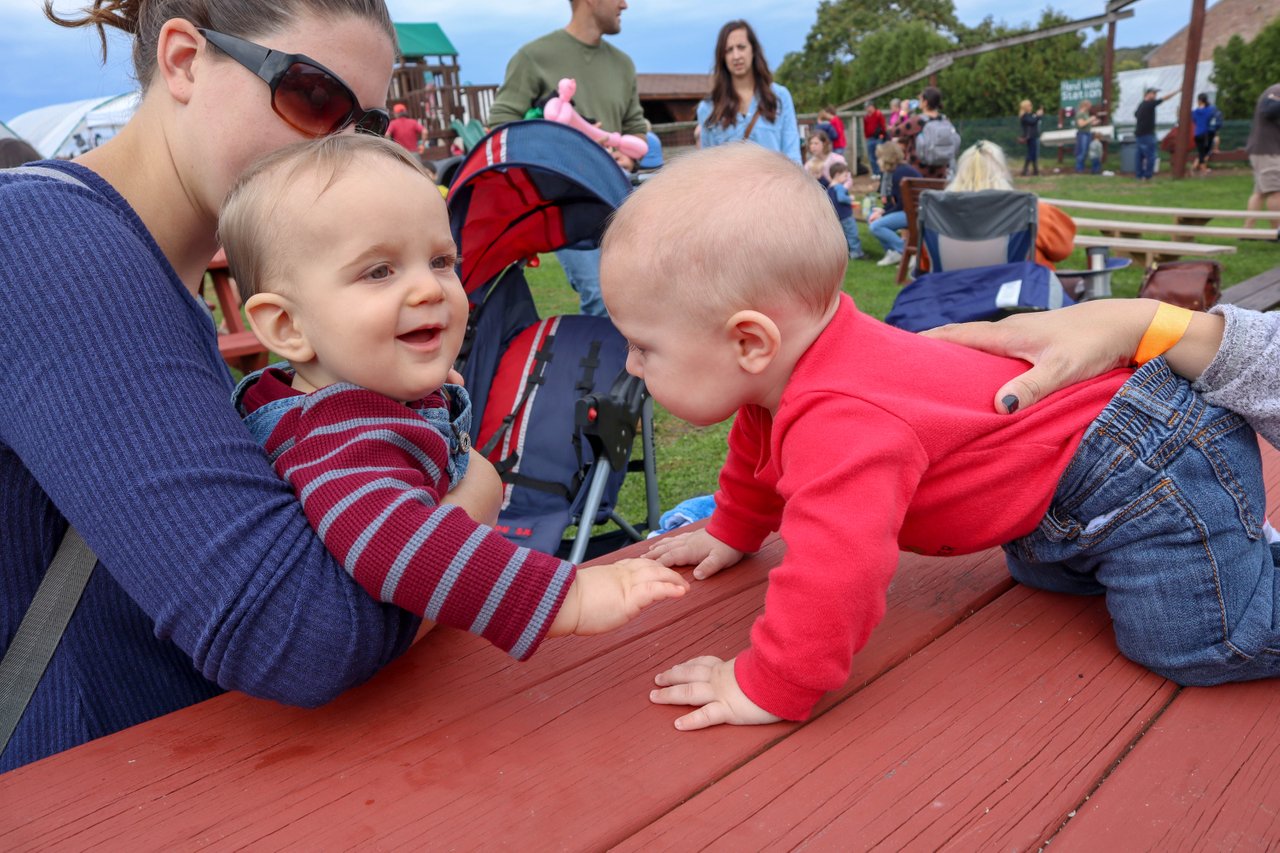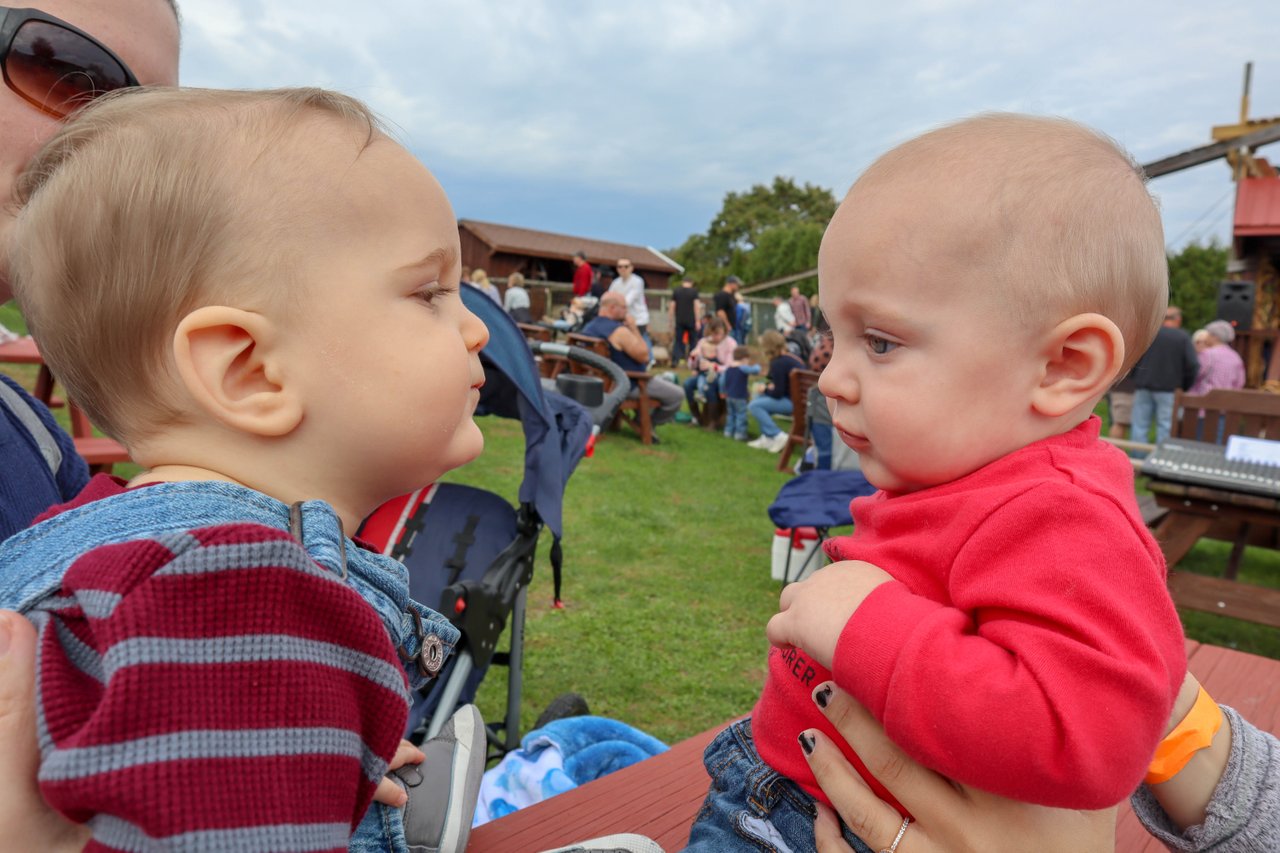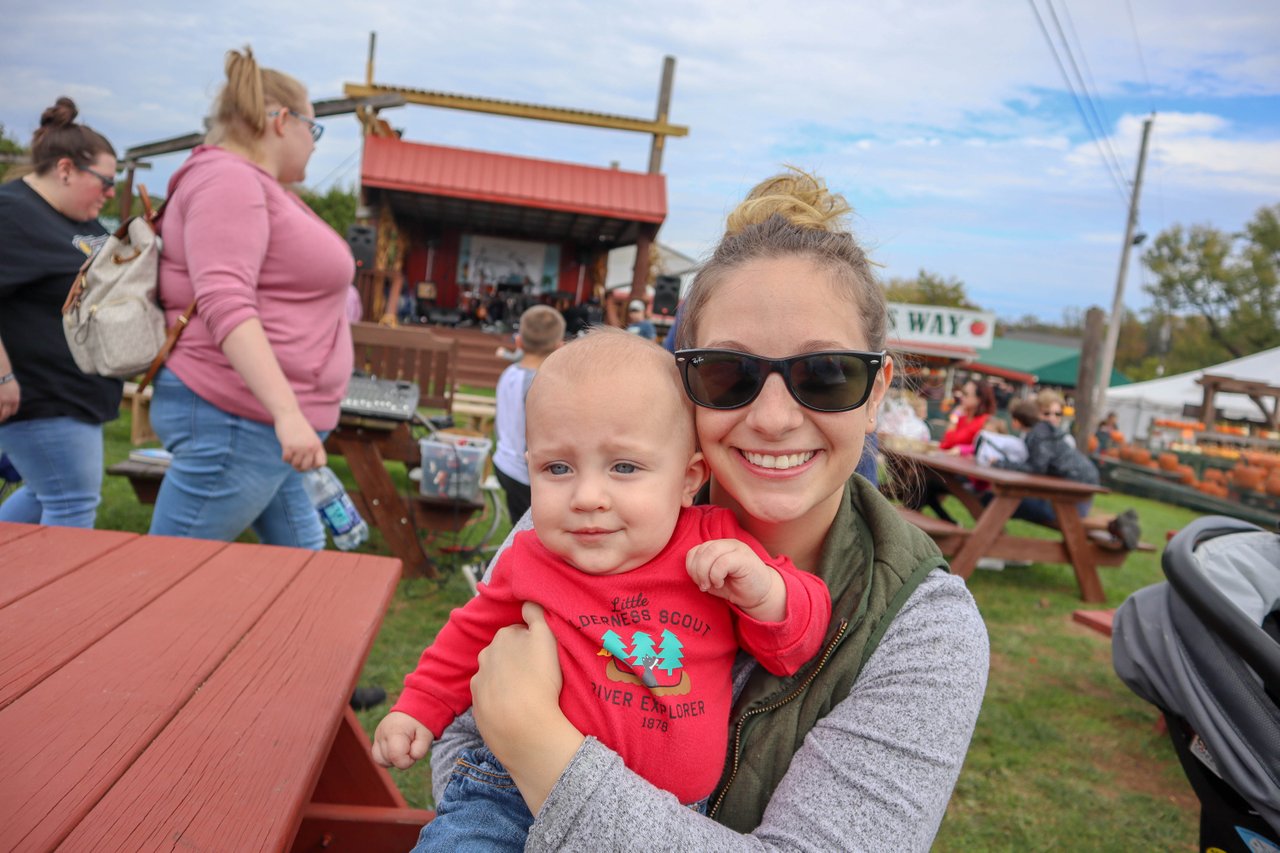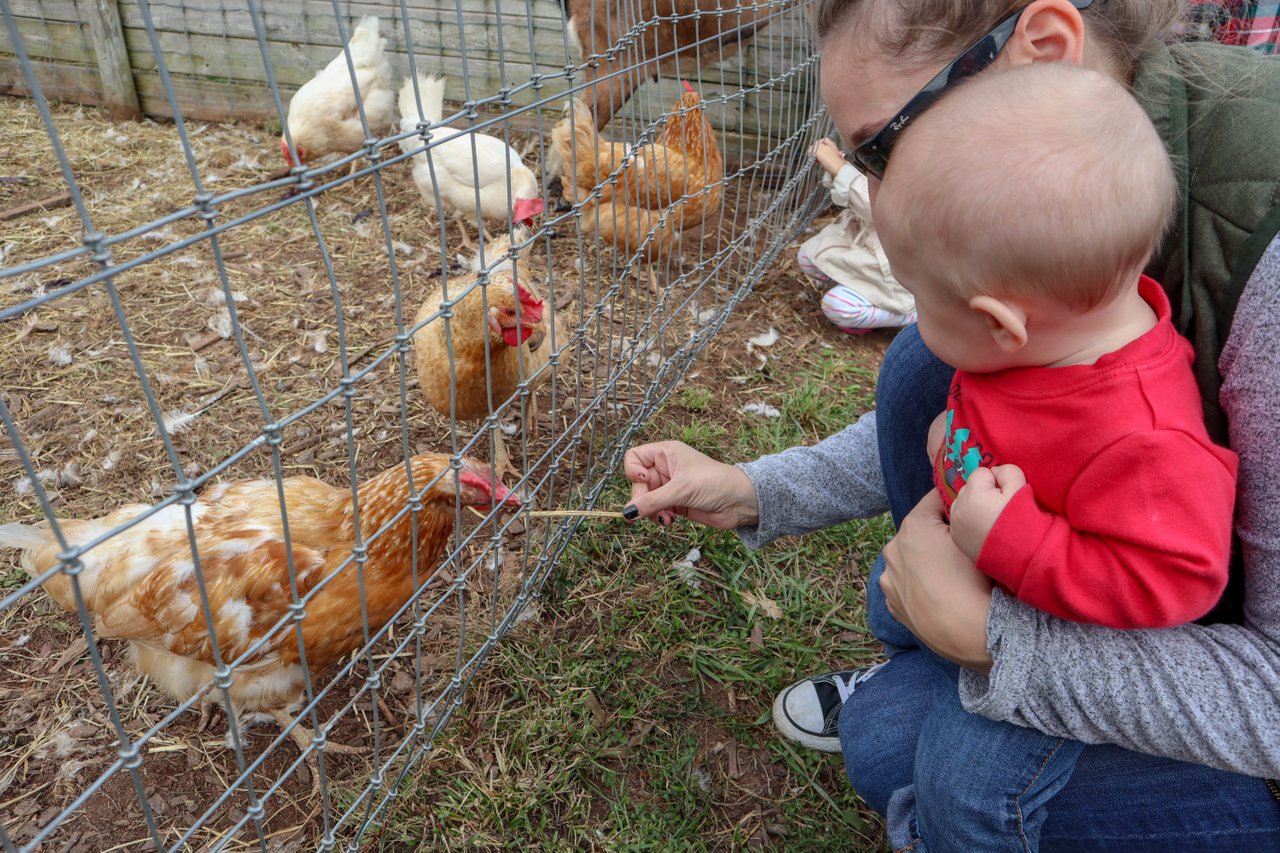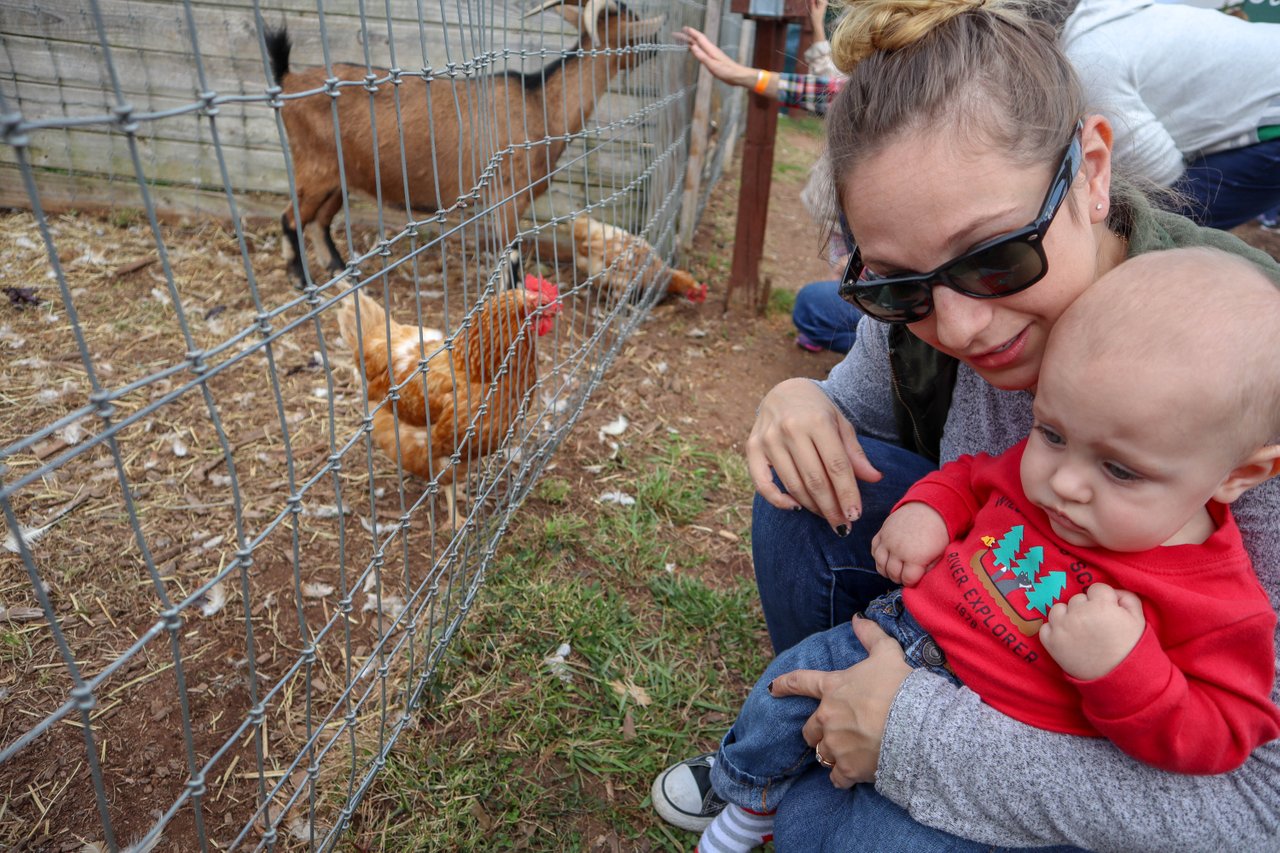 James is a very attentive baby boy. His eyes tell me how well he takes in his surroundings and his immense curiosity seeps thru his skin via his physical motions. Always wanting to touch, and taste.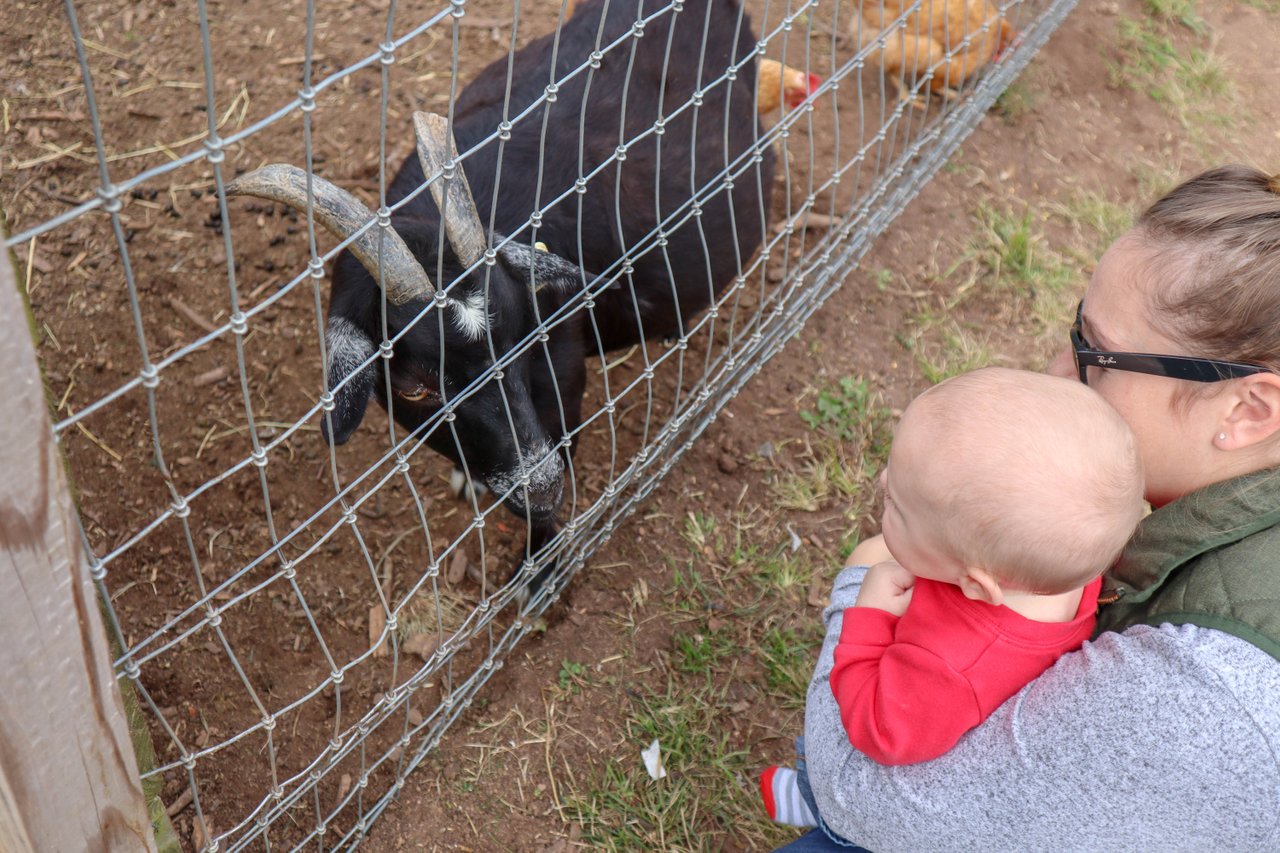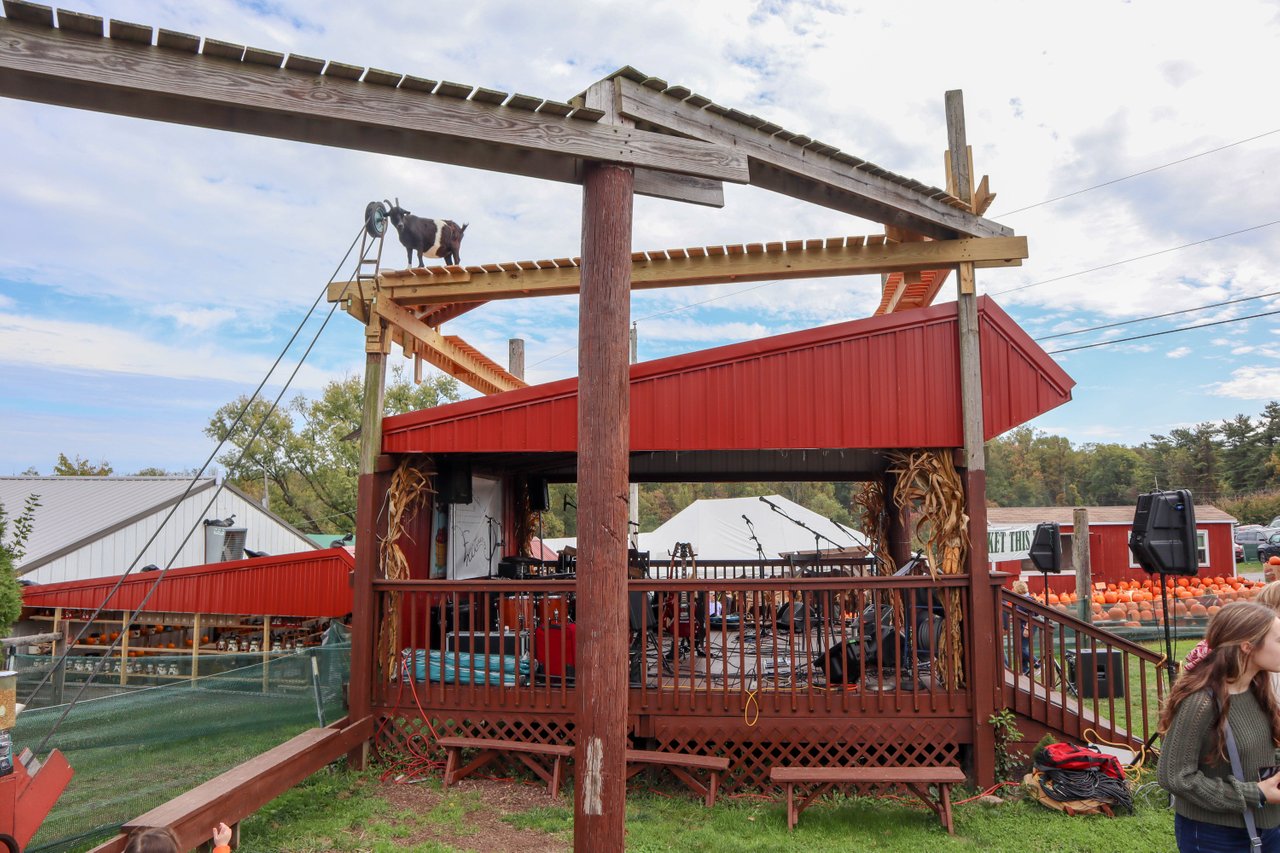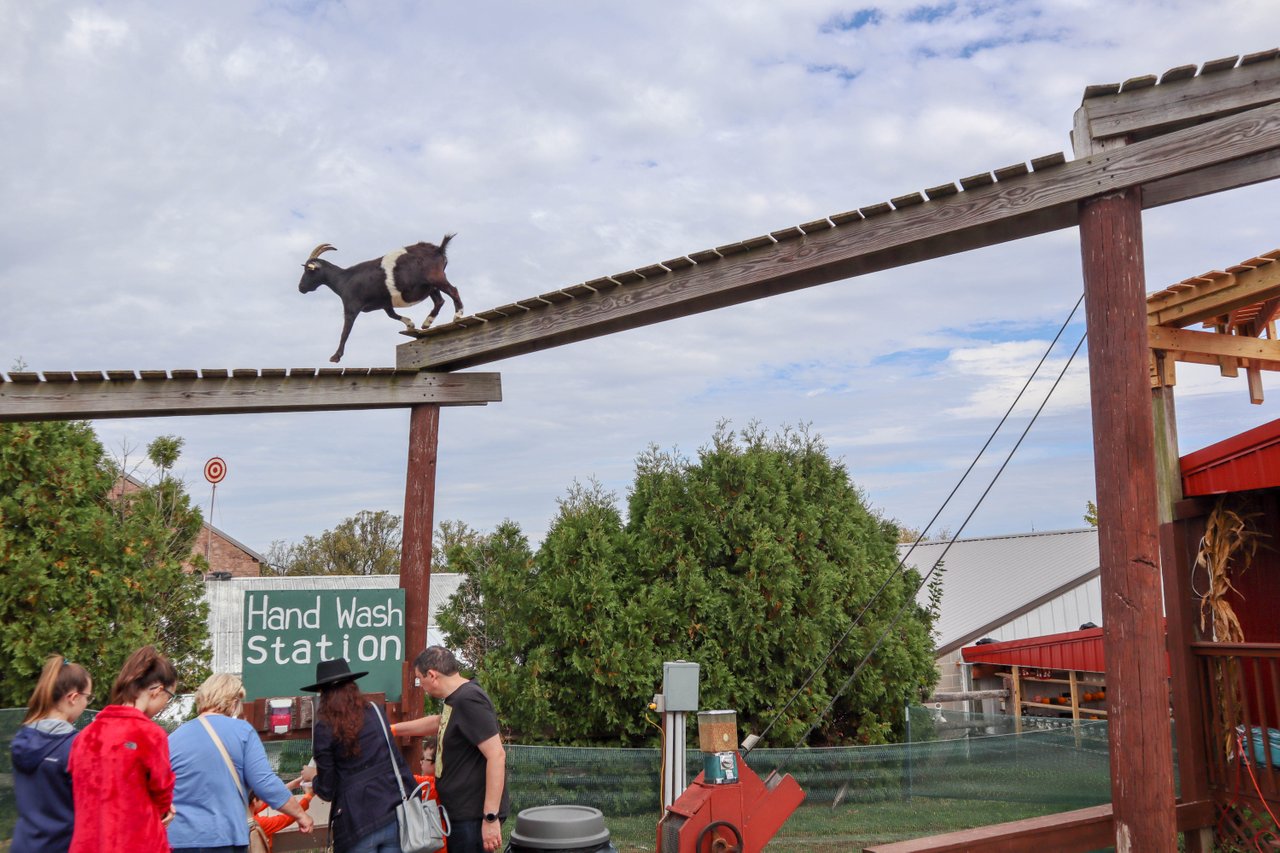 These goats had it made with this sweet cat walk which allowed them to get up above the stage for an even closer view of the music makers and crowd below.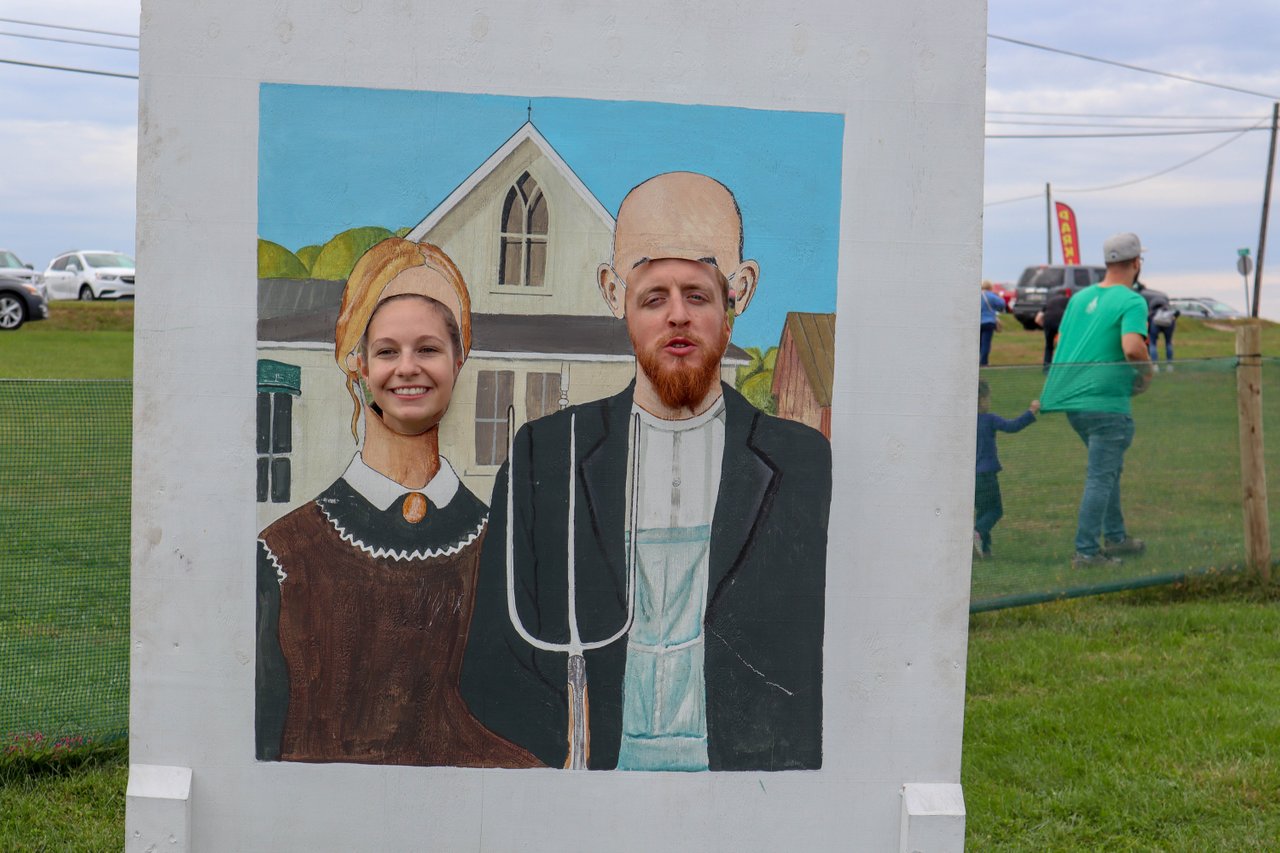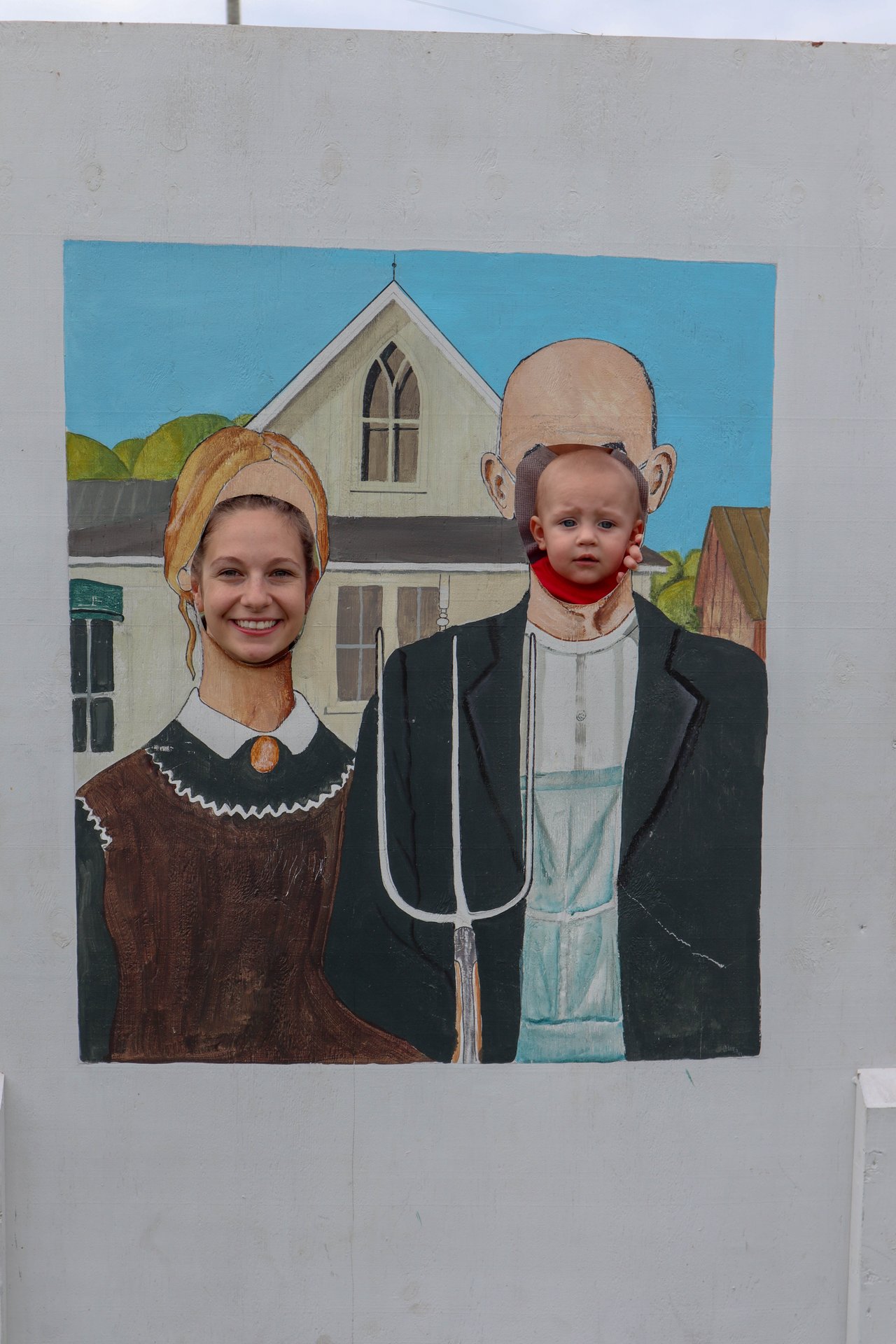 Little man doesn't quite fill the cut out just yet.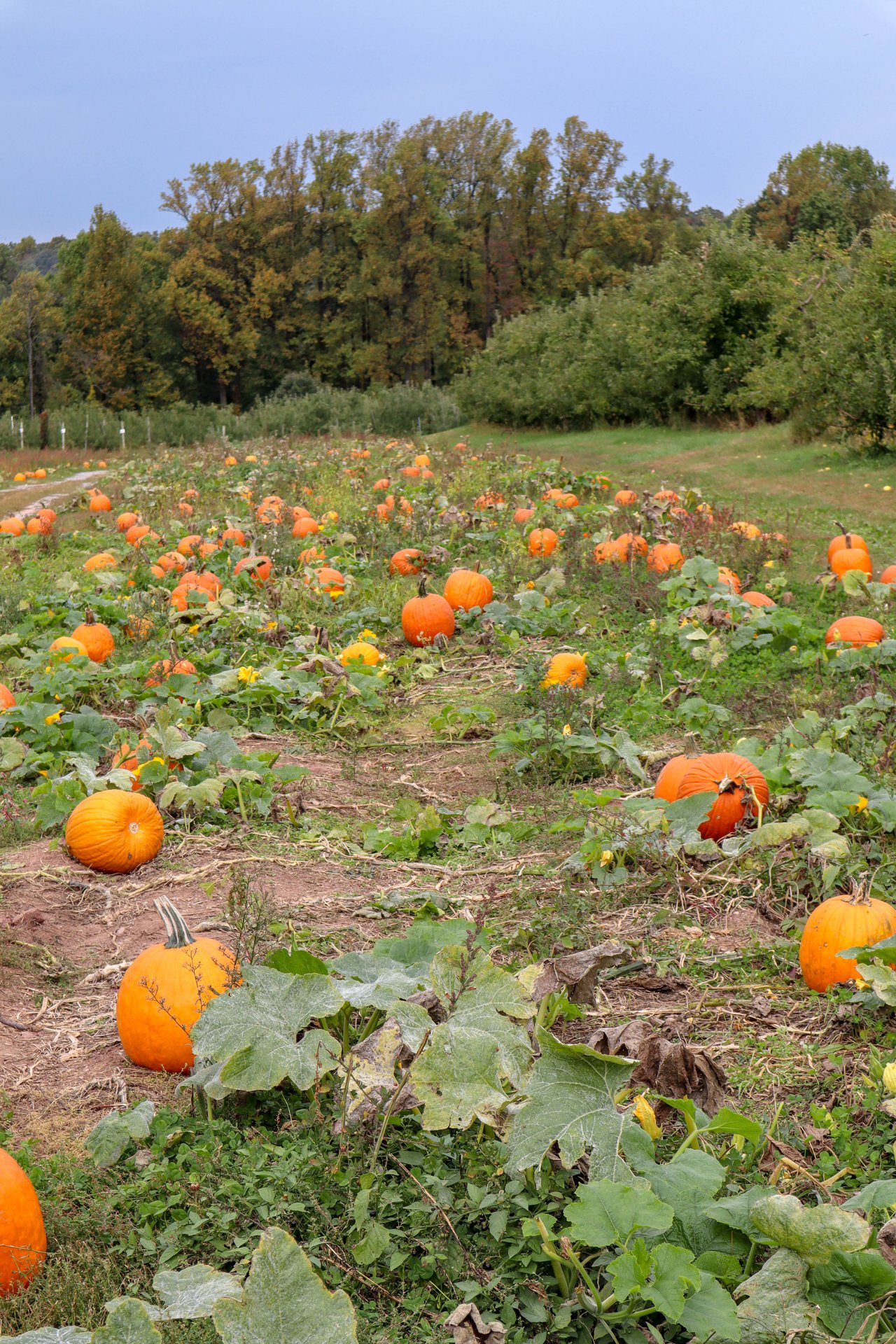 James appeared to enjoy the live music, but it was off the pumpkin patch and the apple orchard.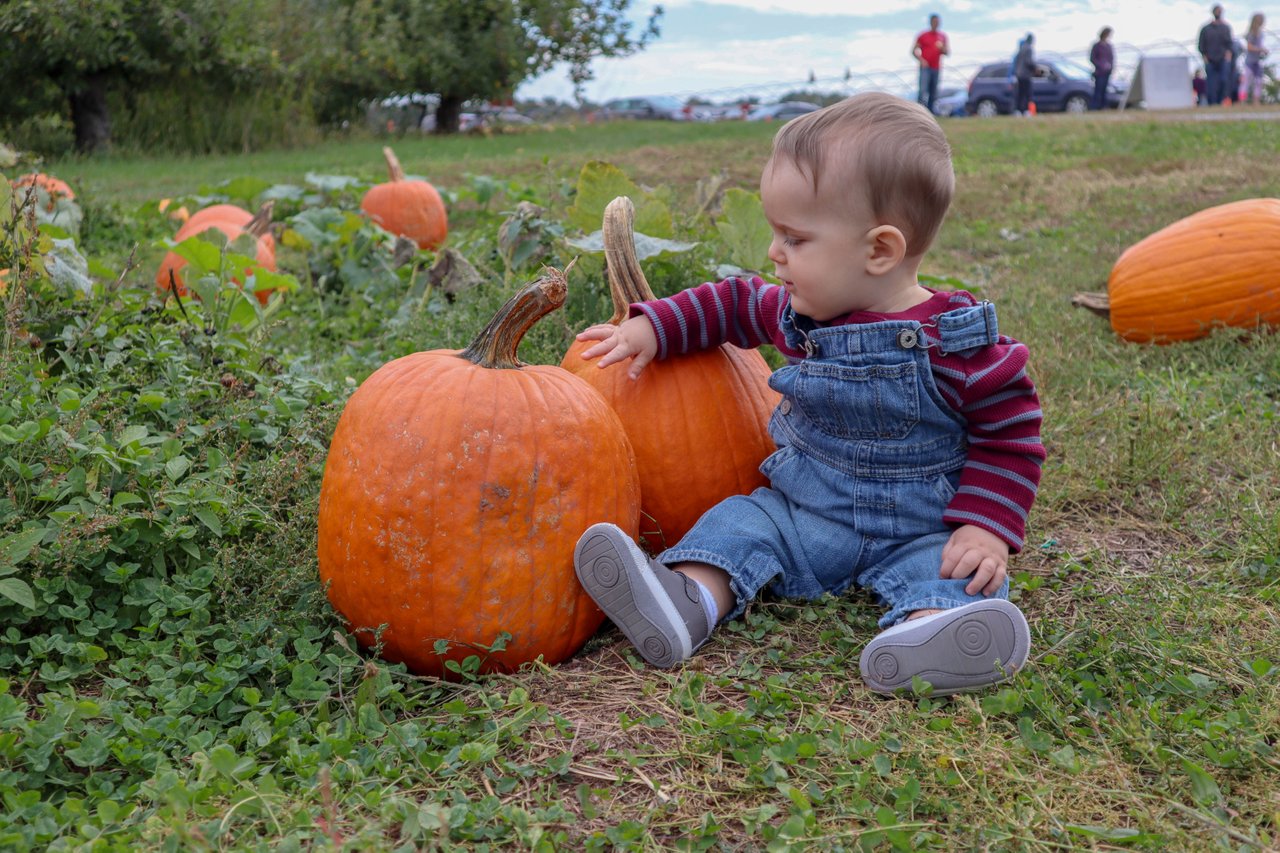 Jeremiah was just beginning to inspect the big globular orange thing beside him.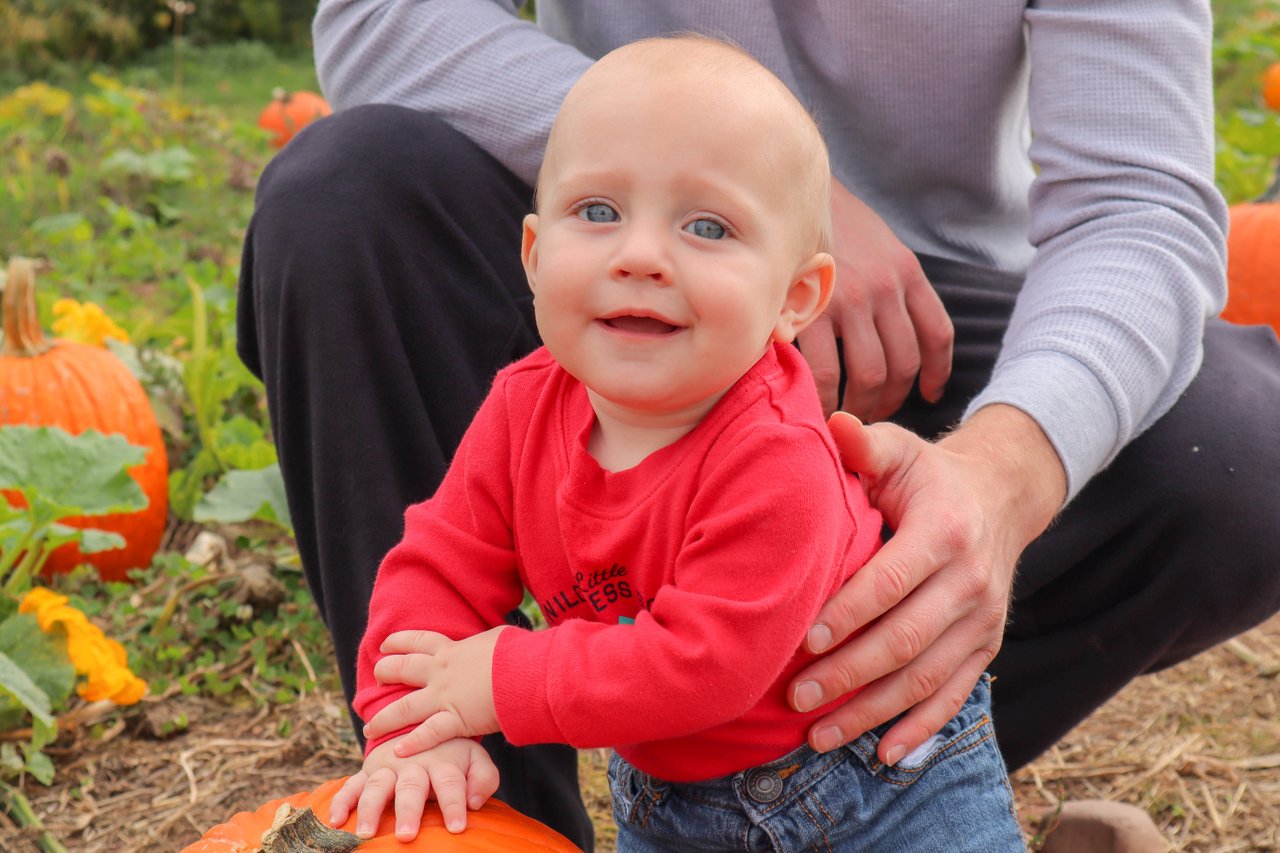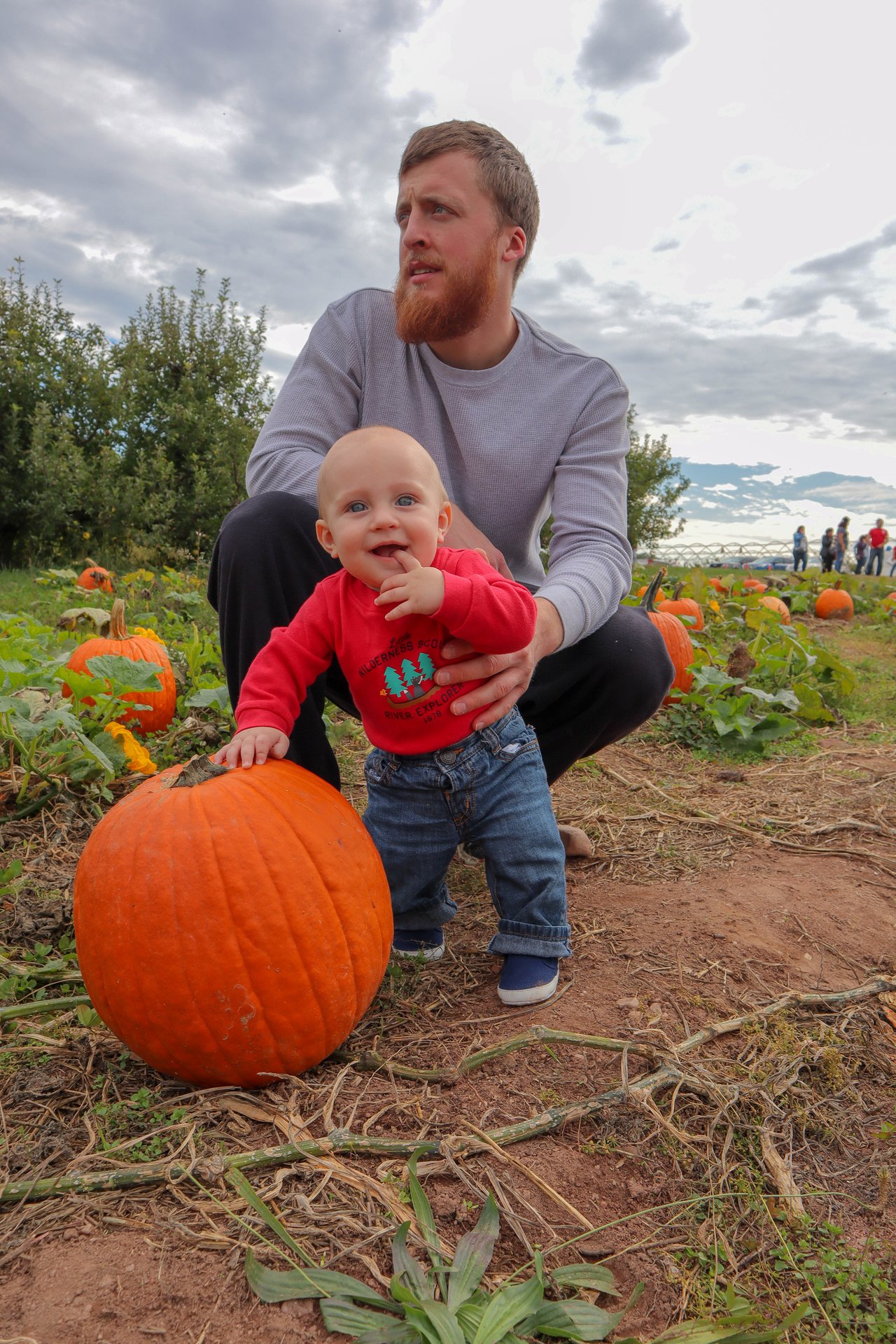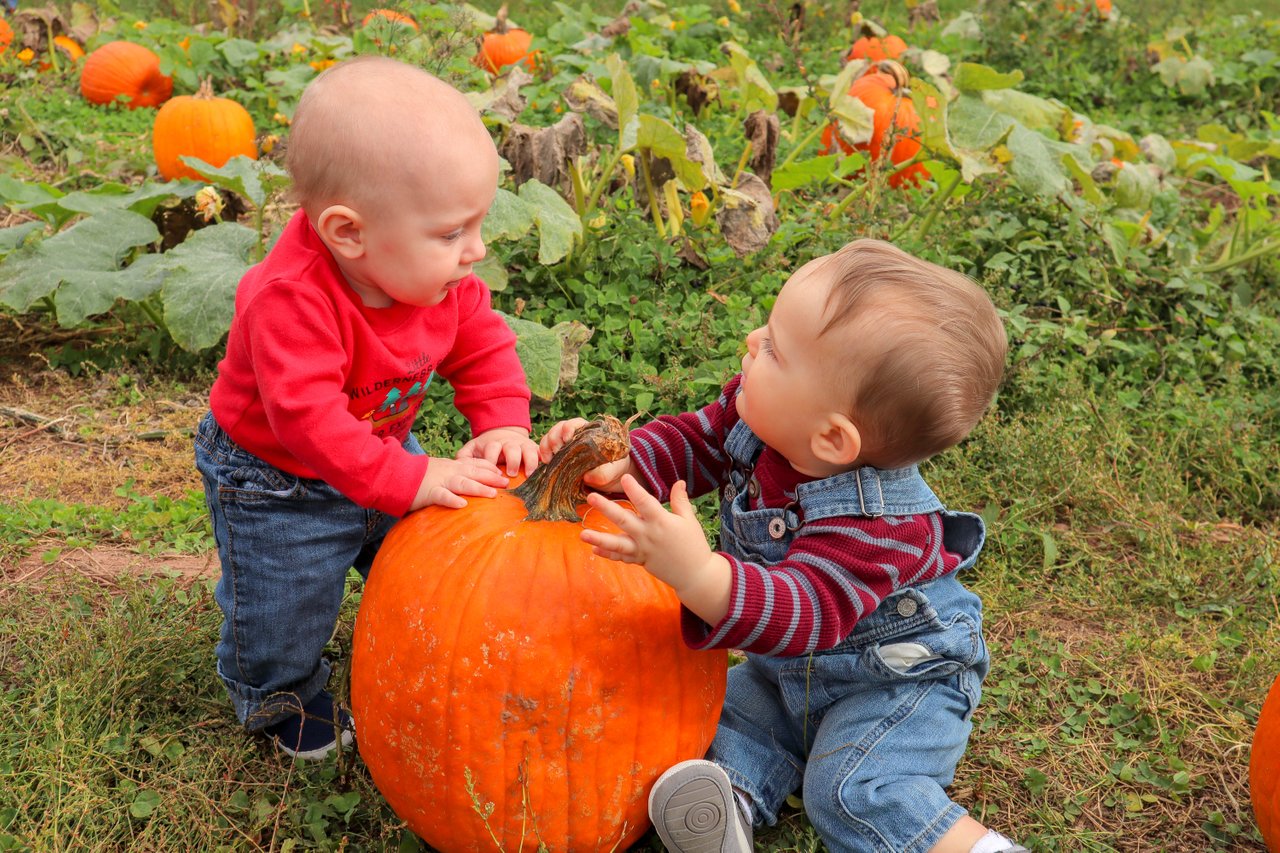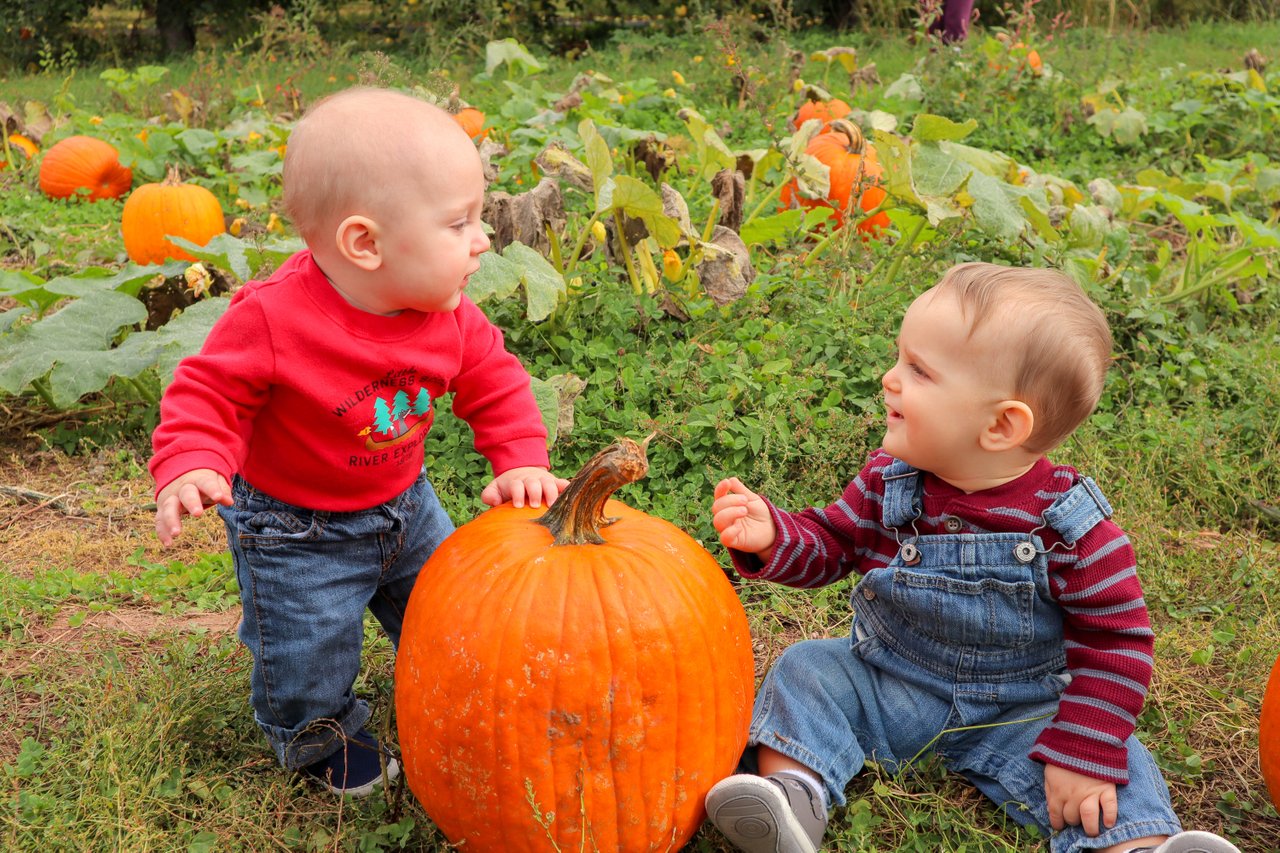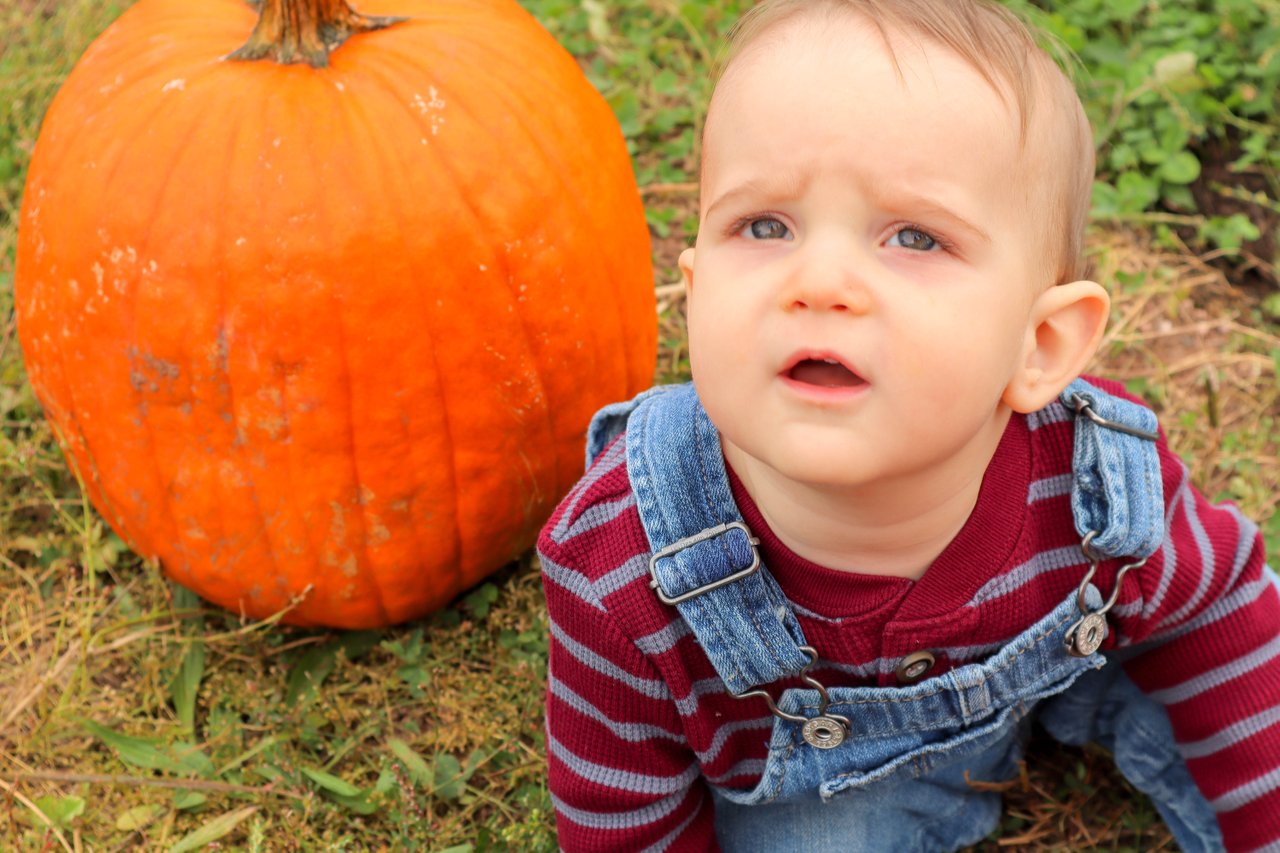 999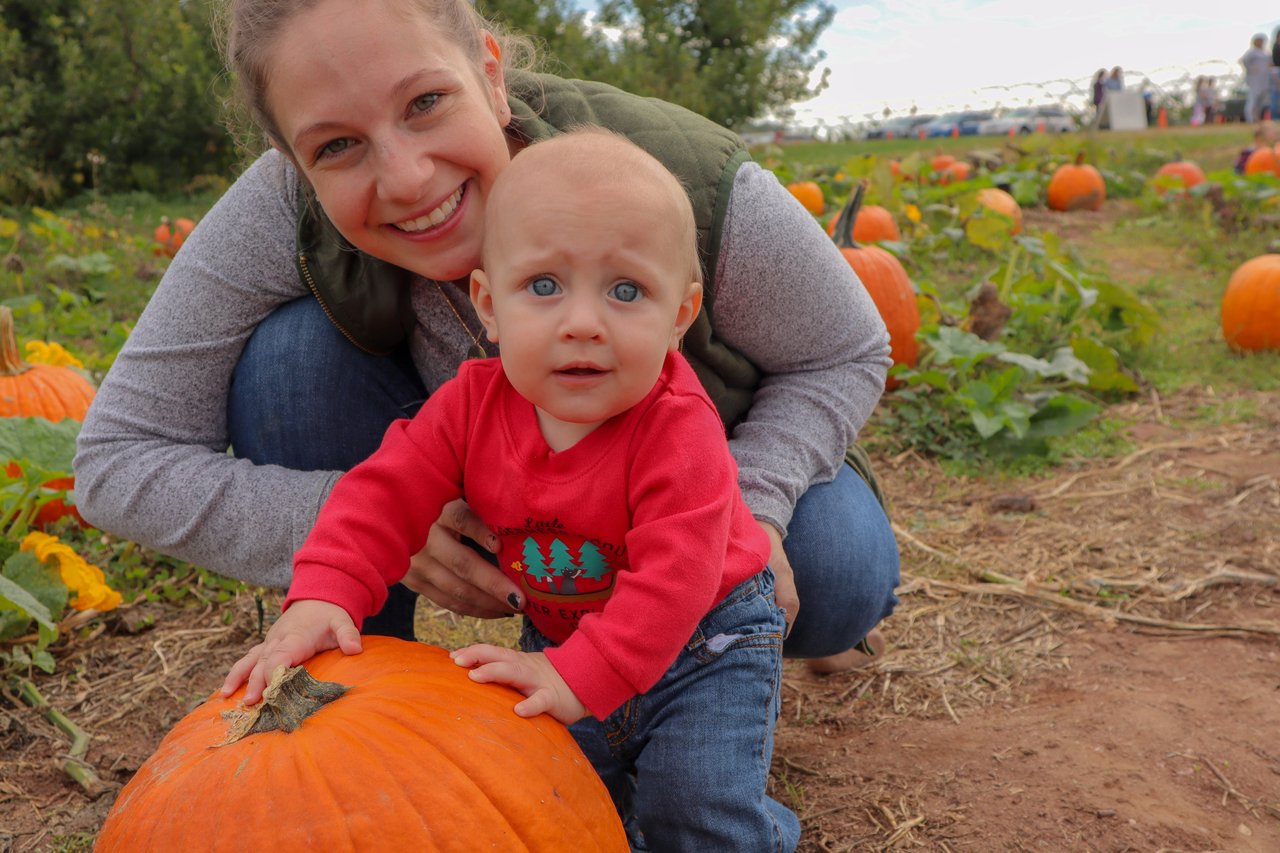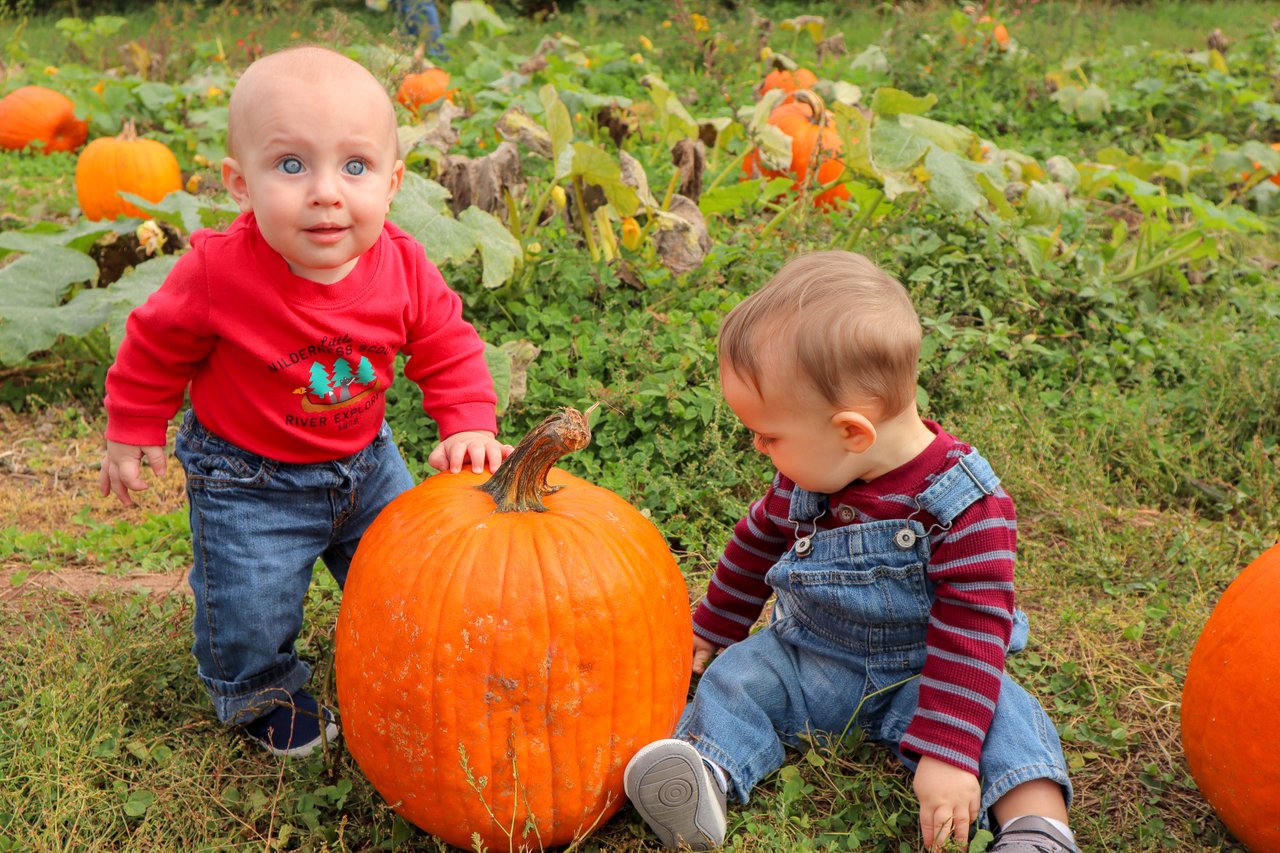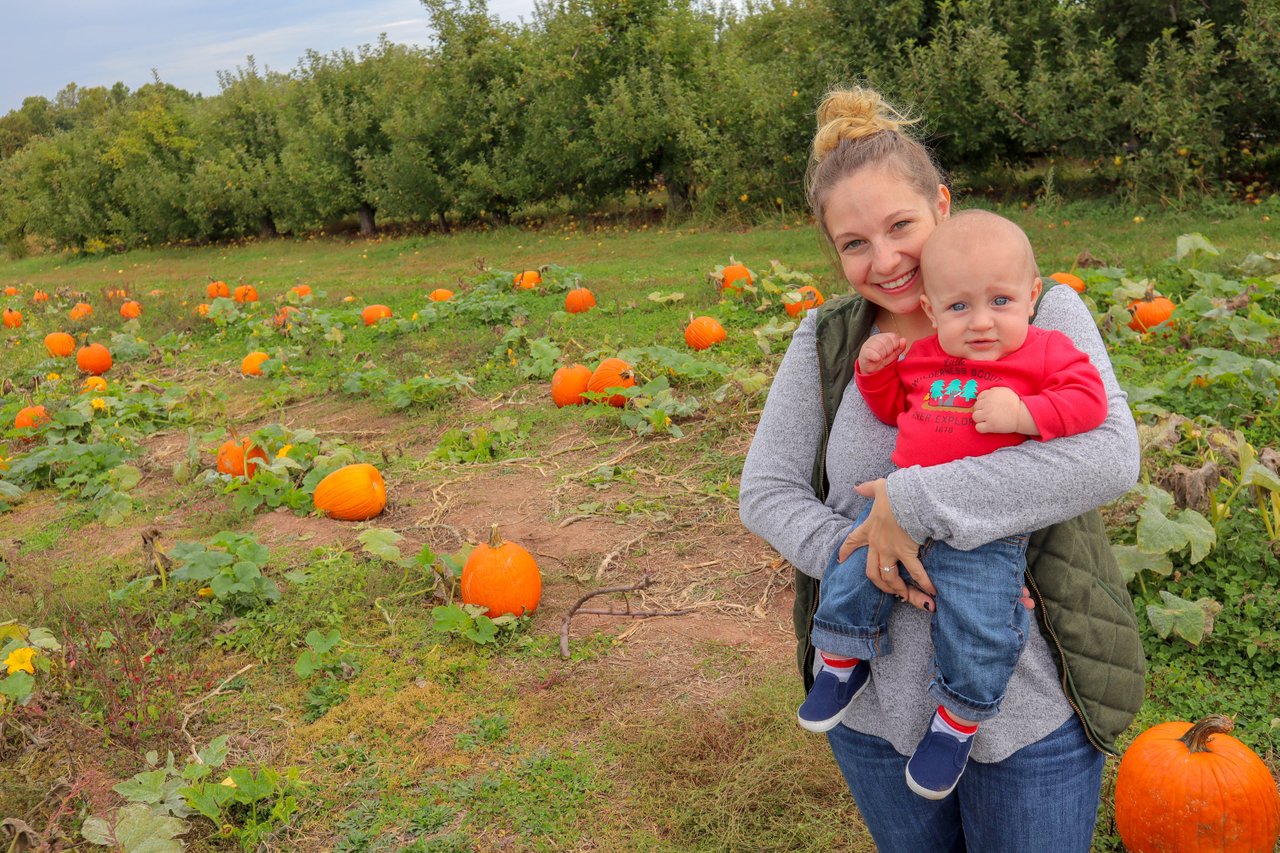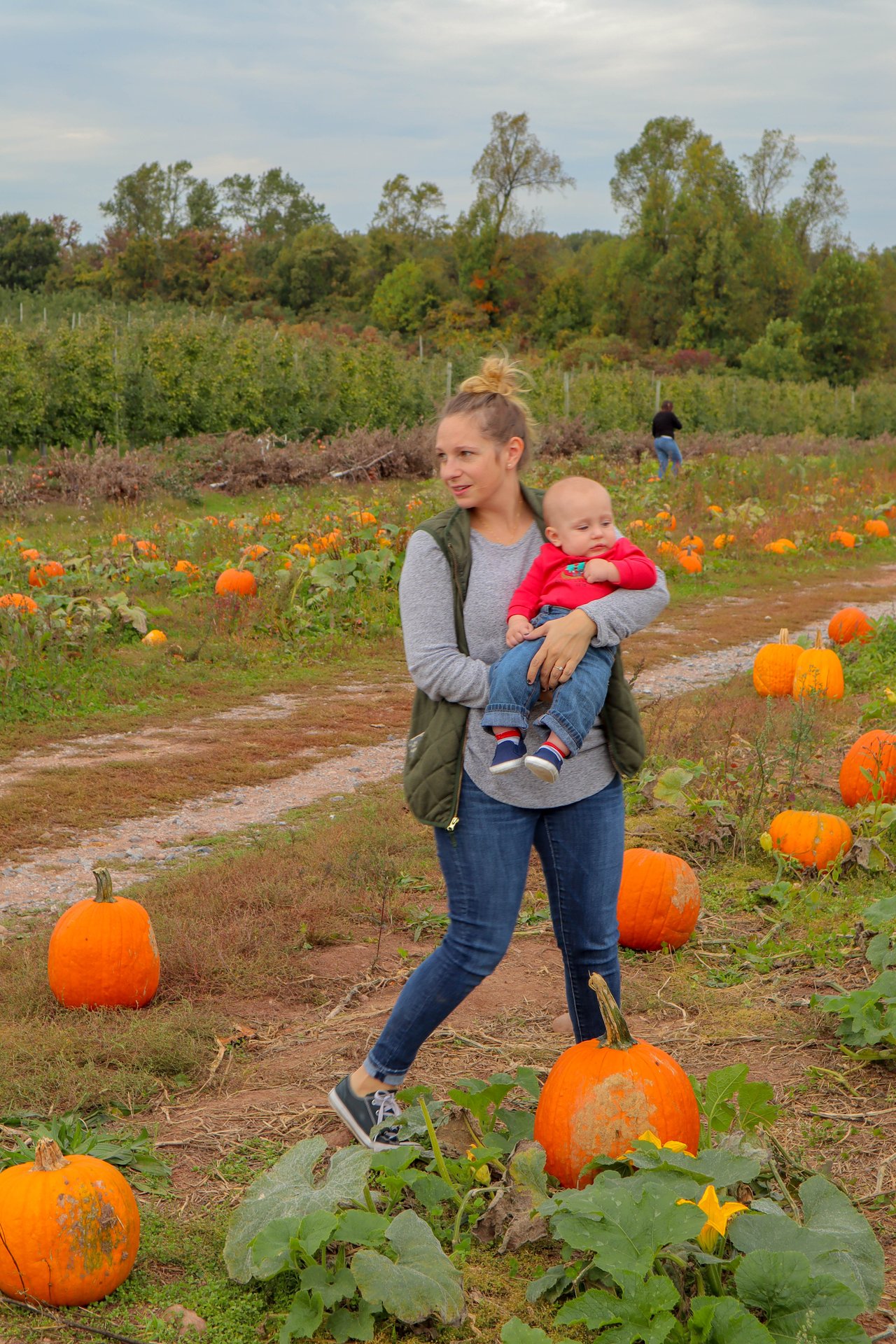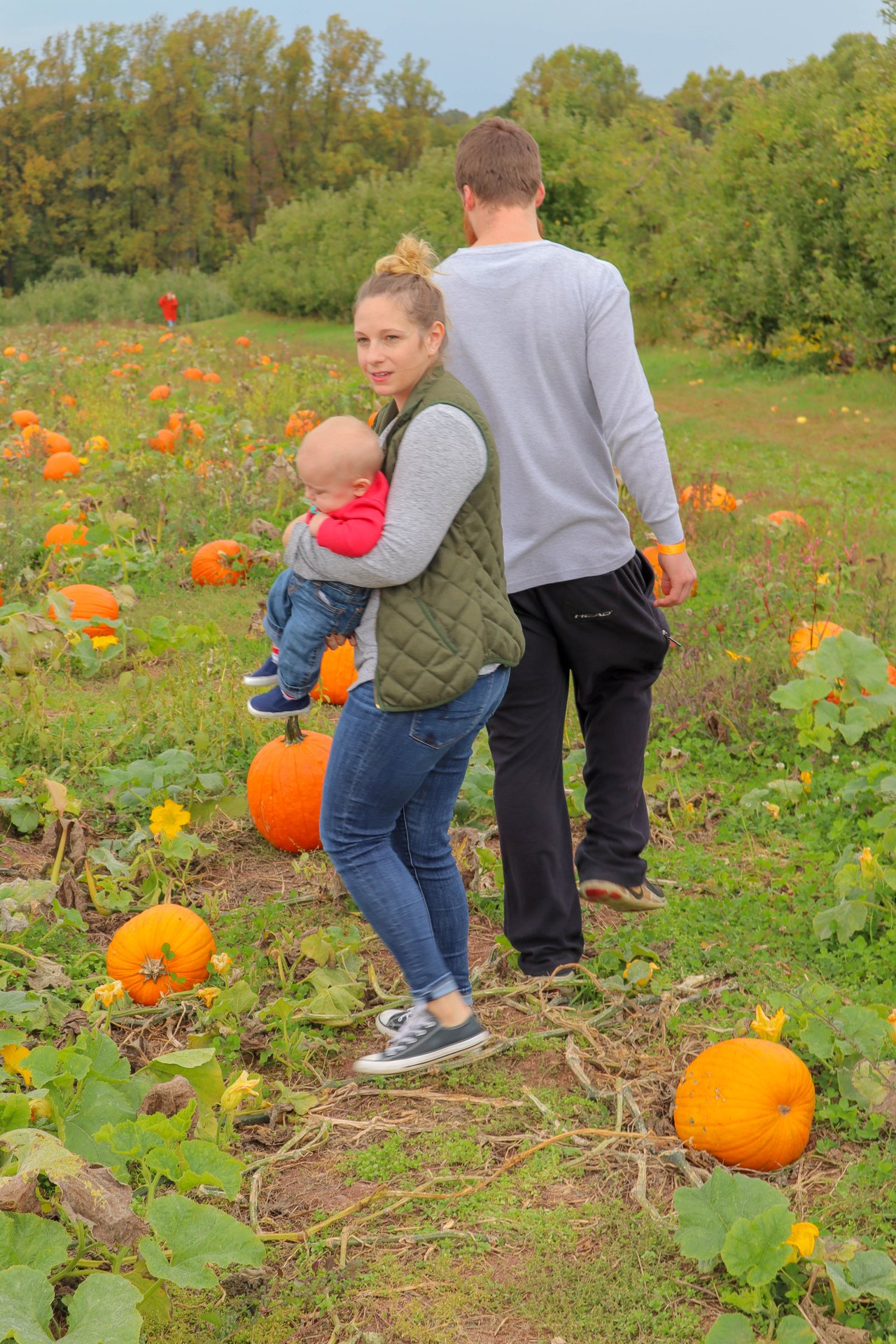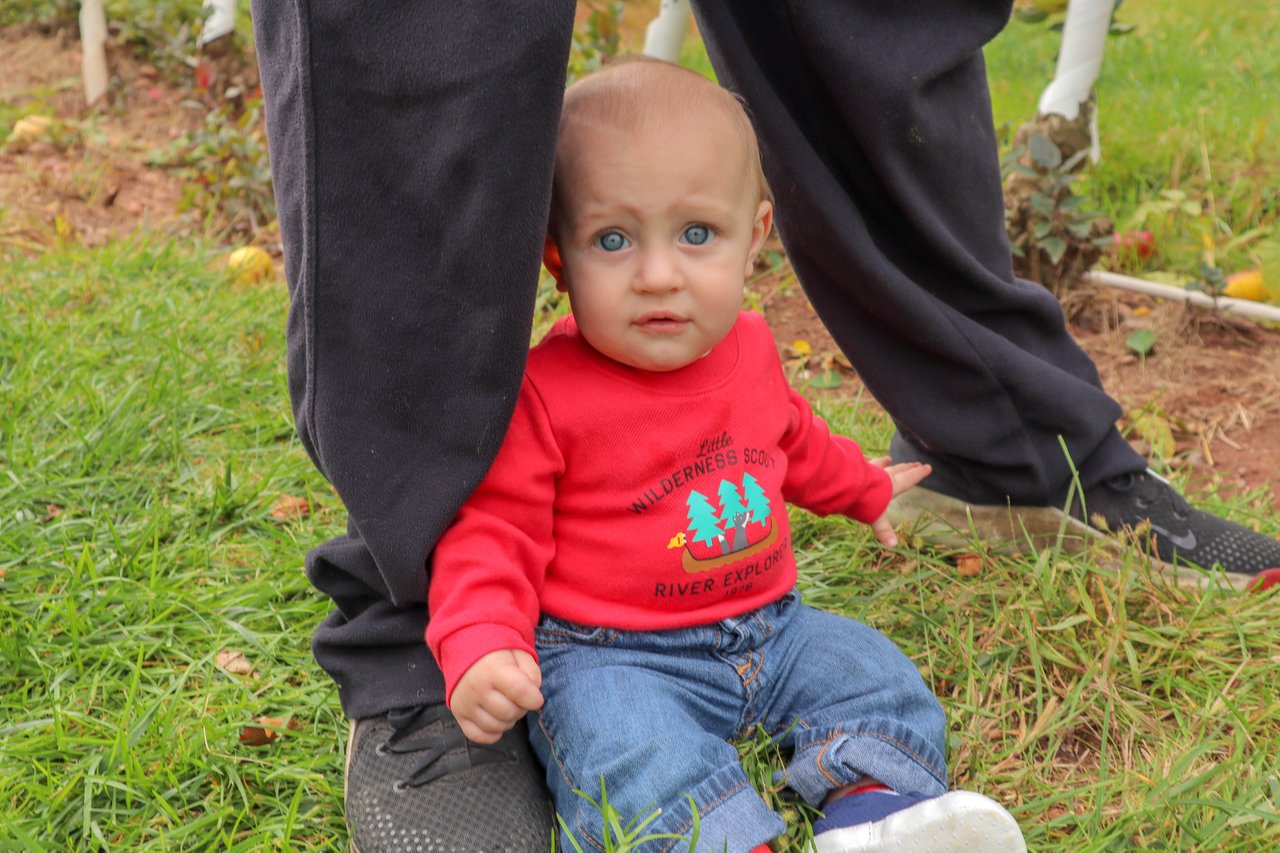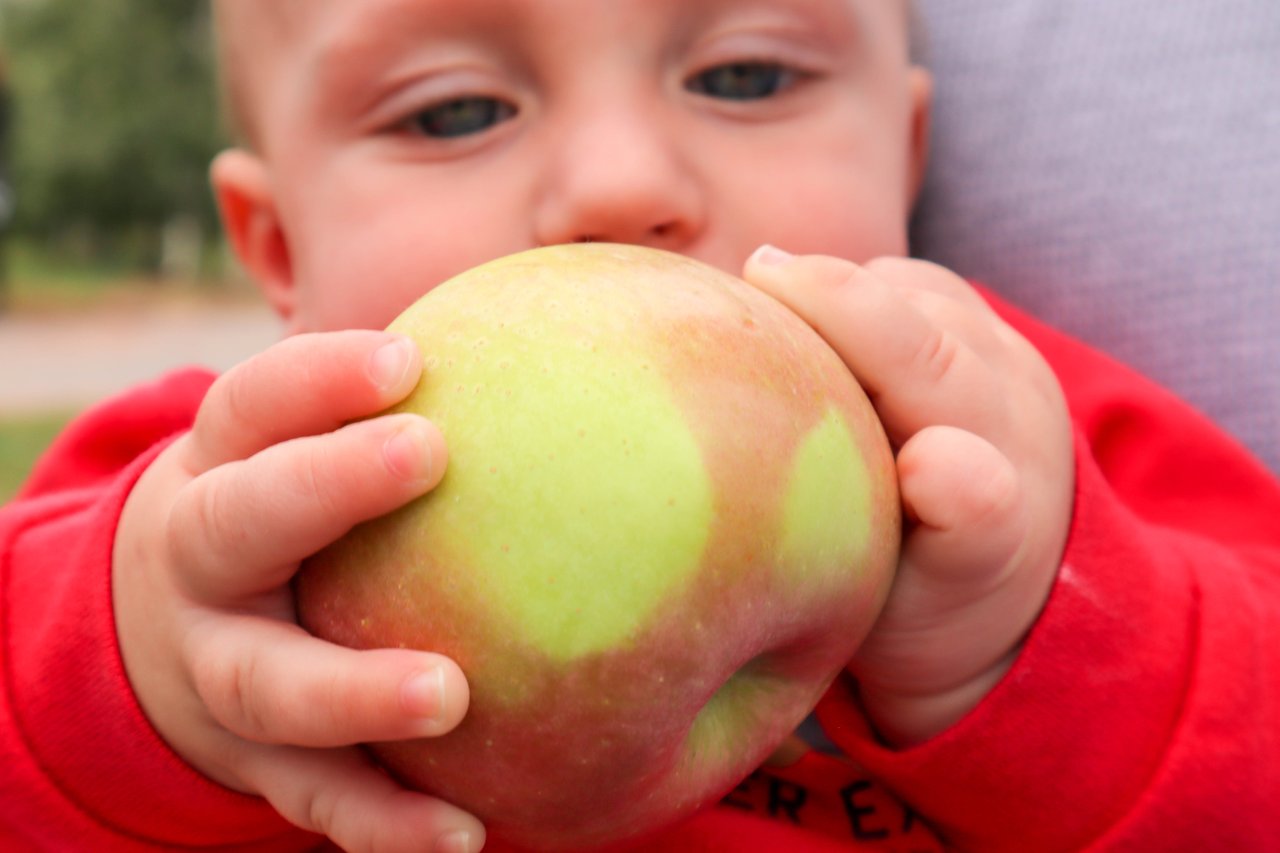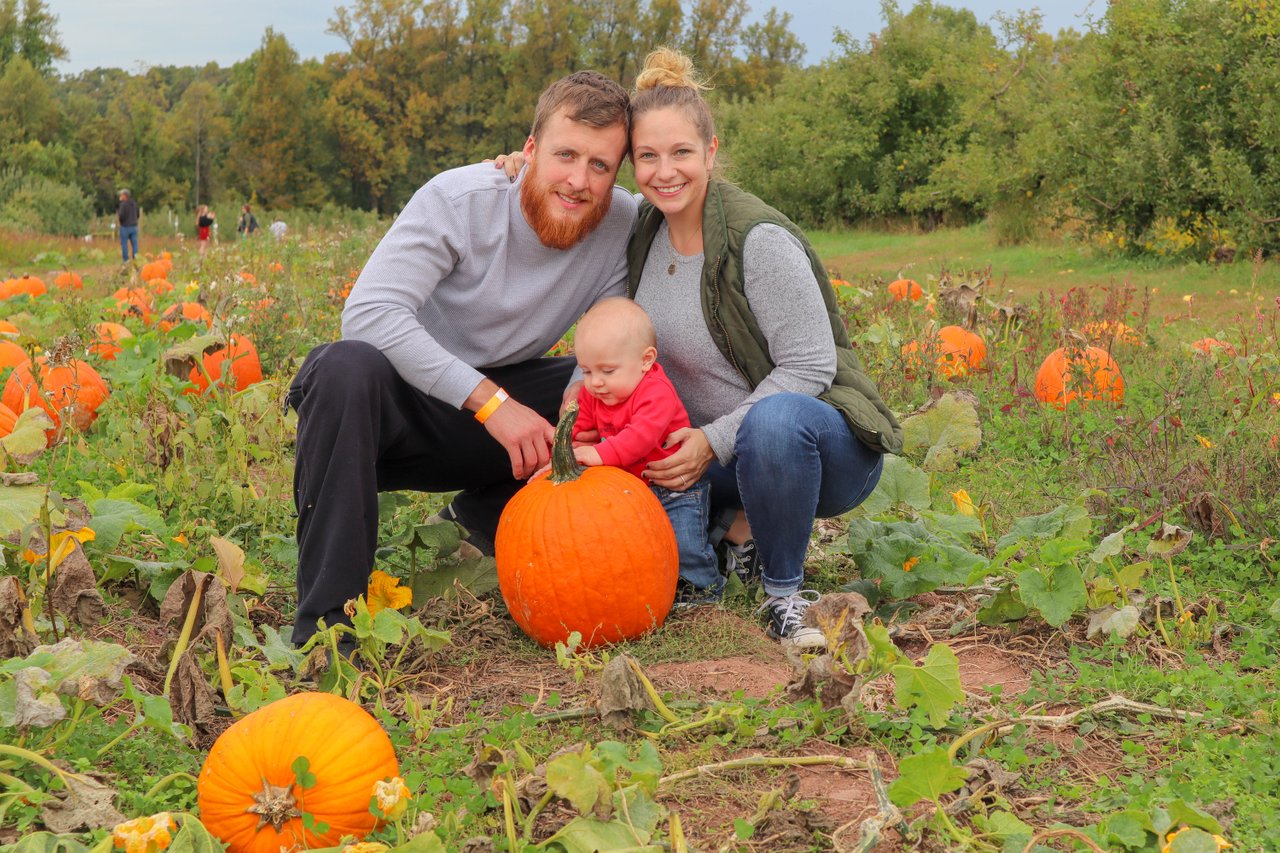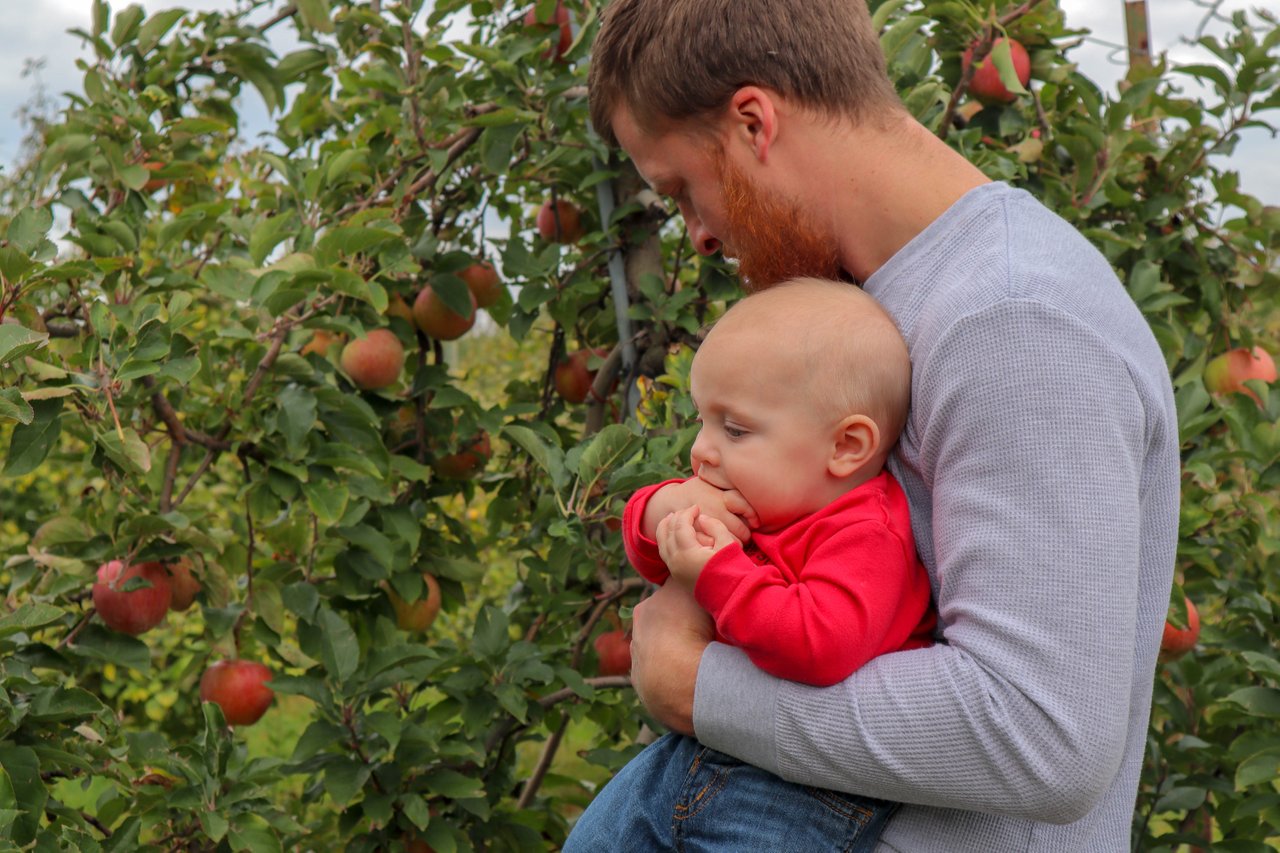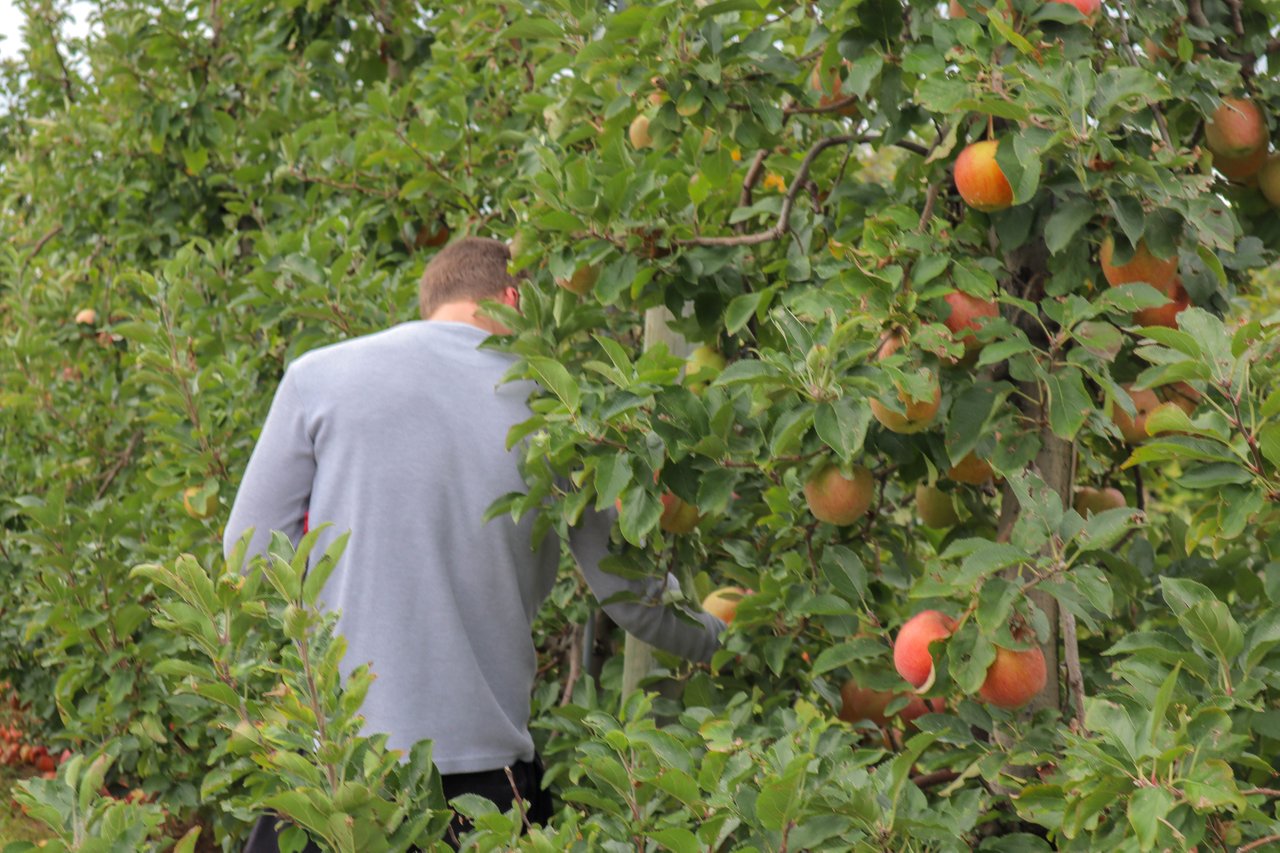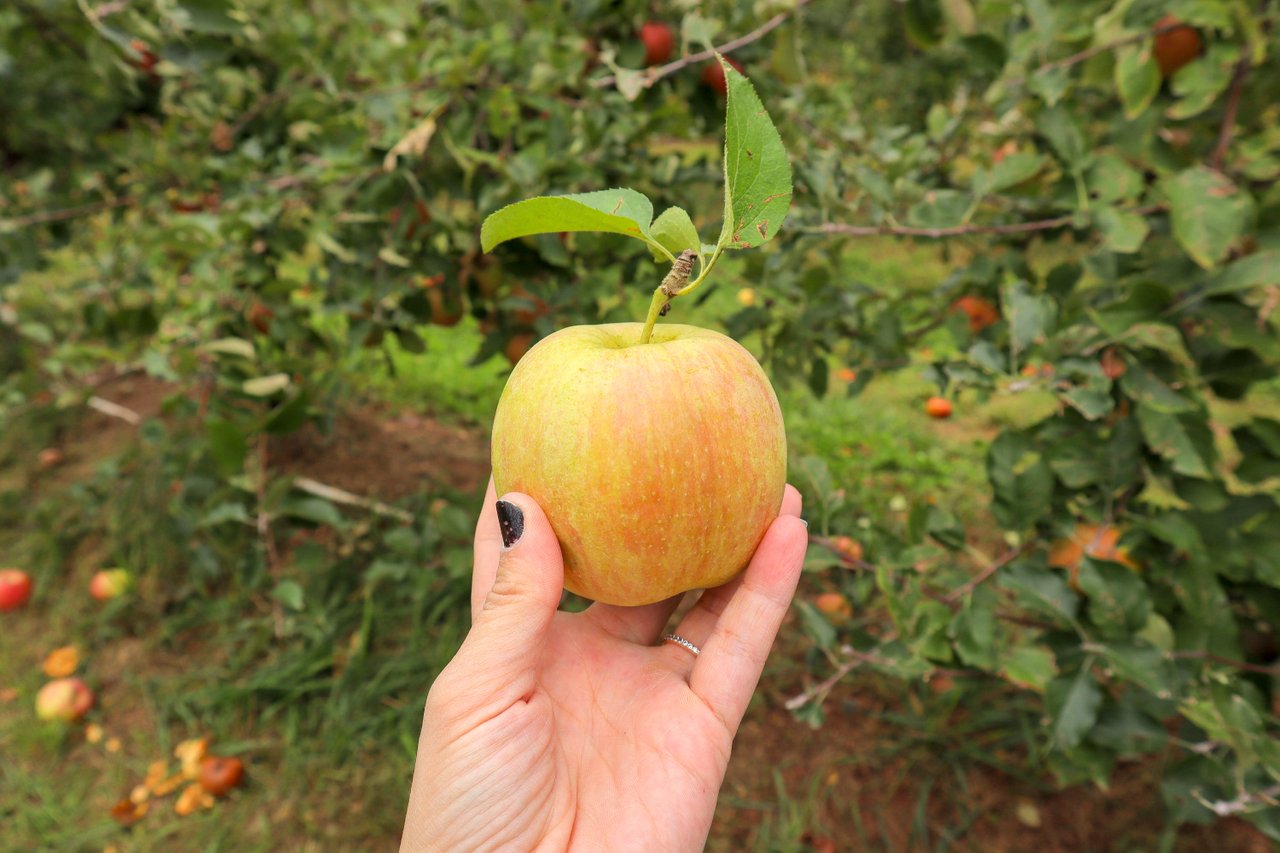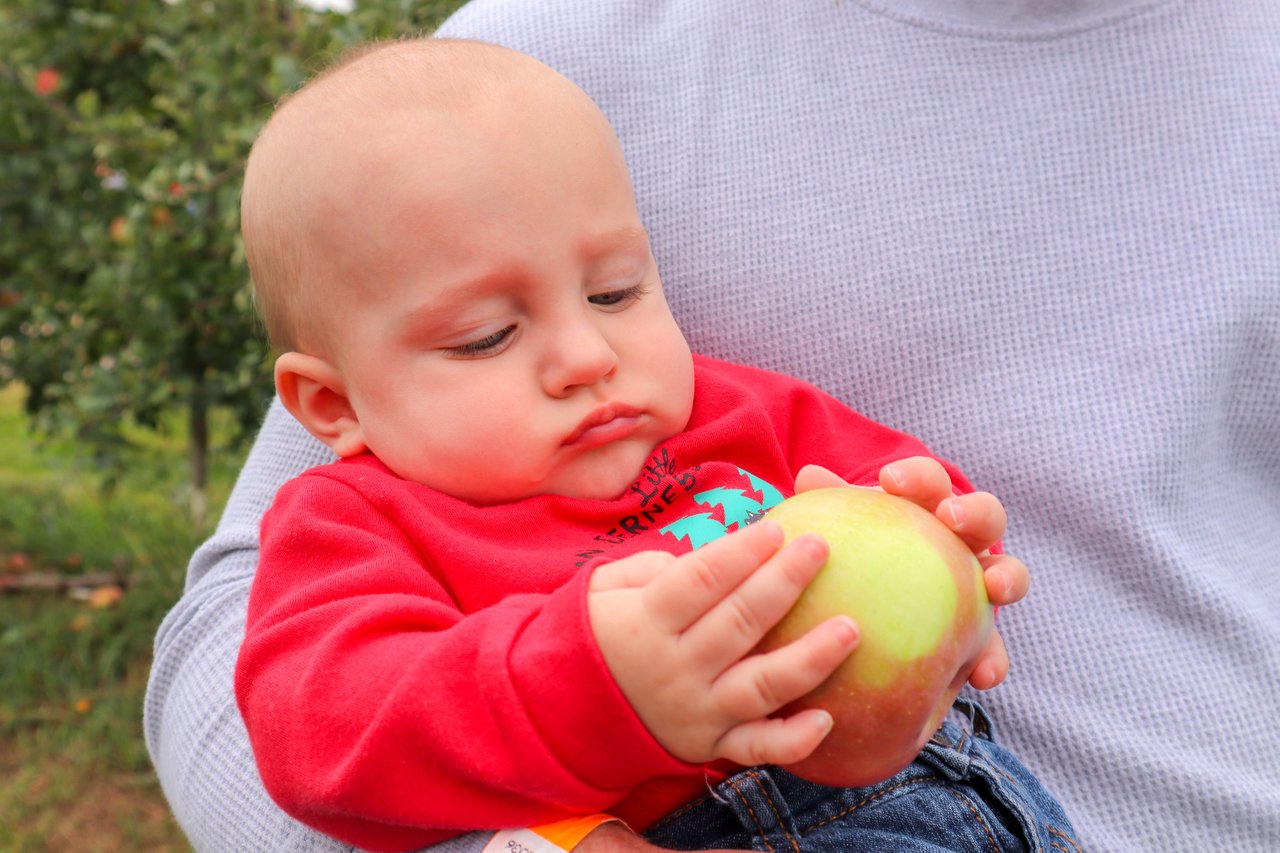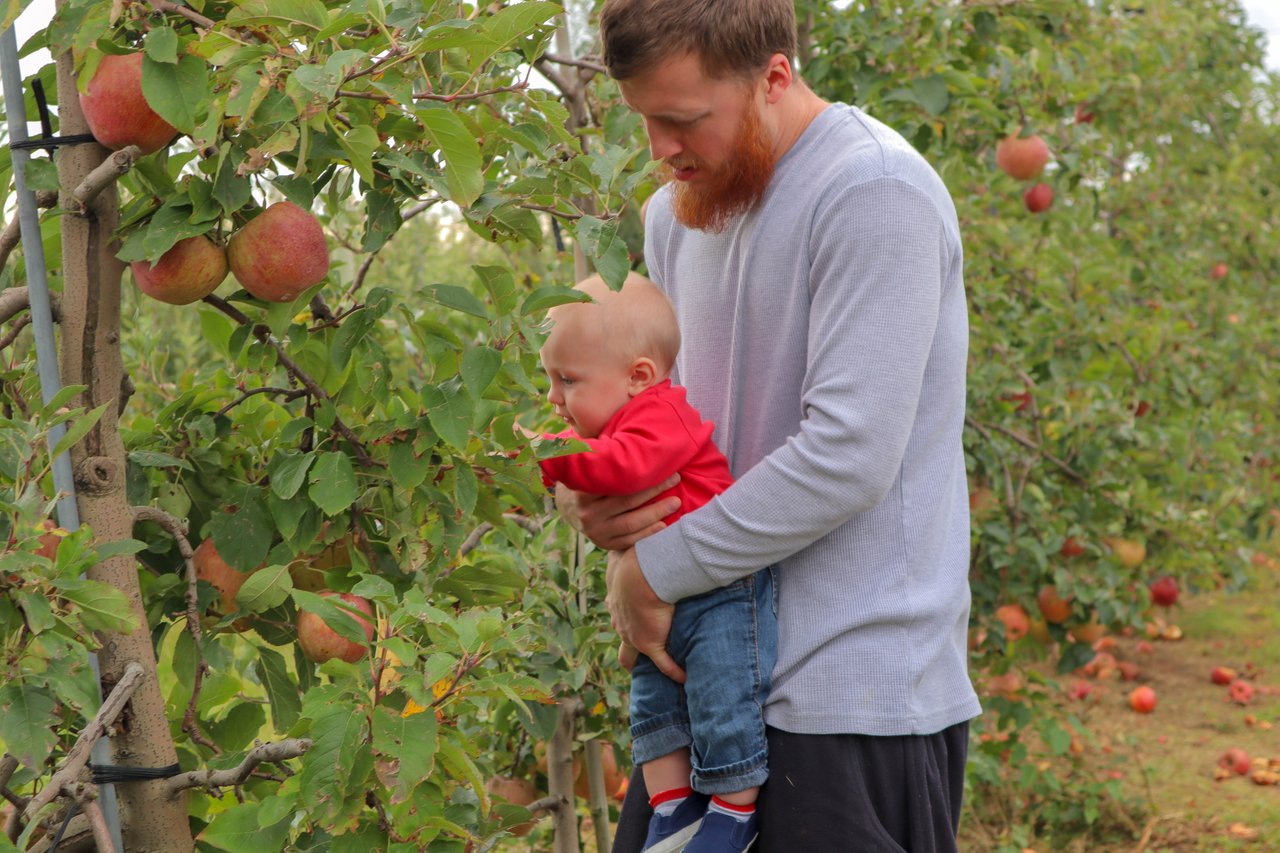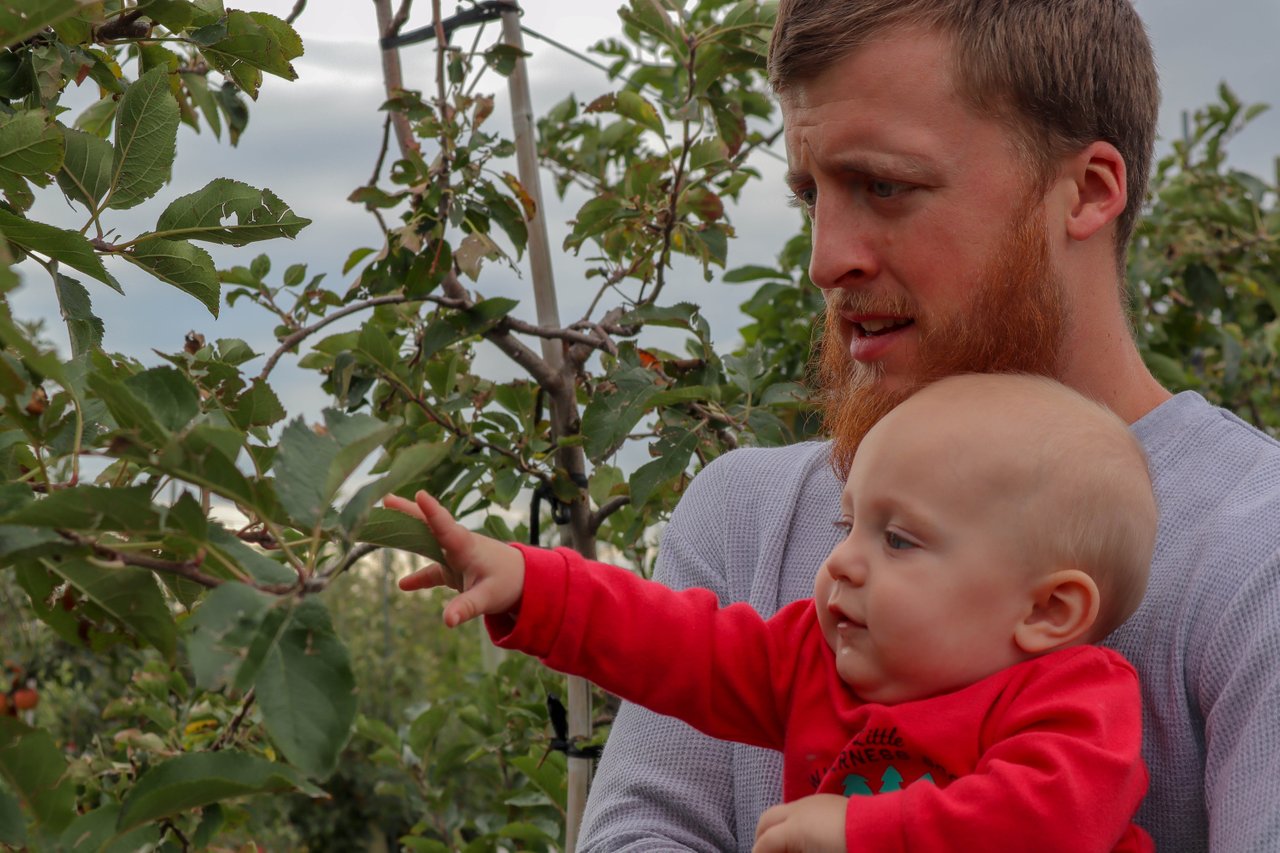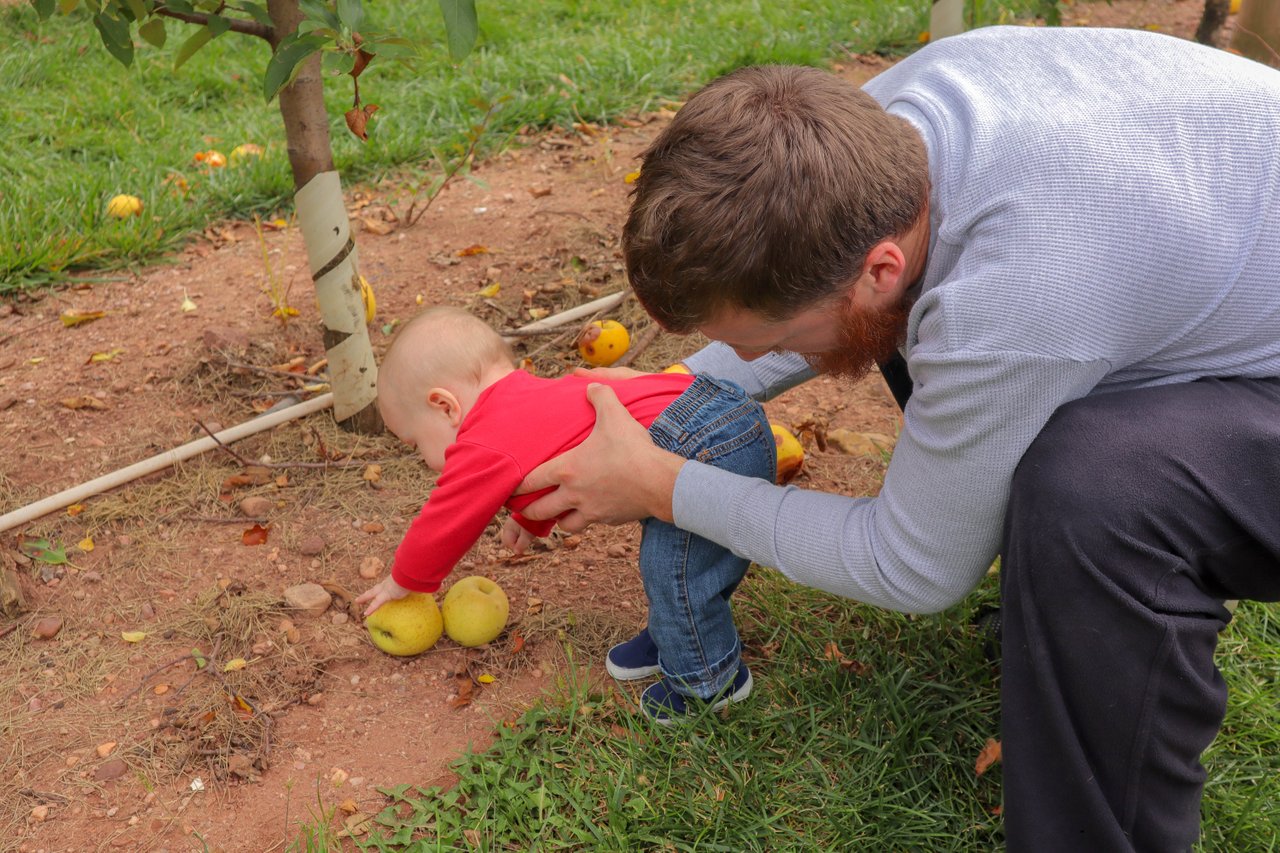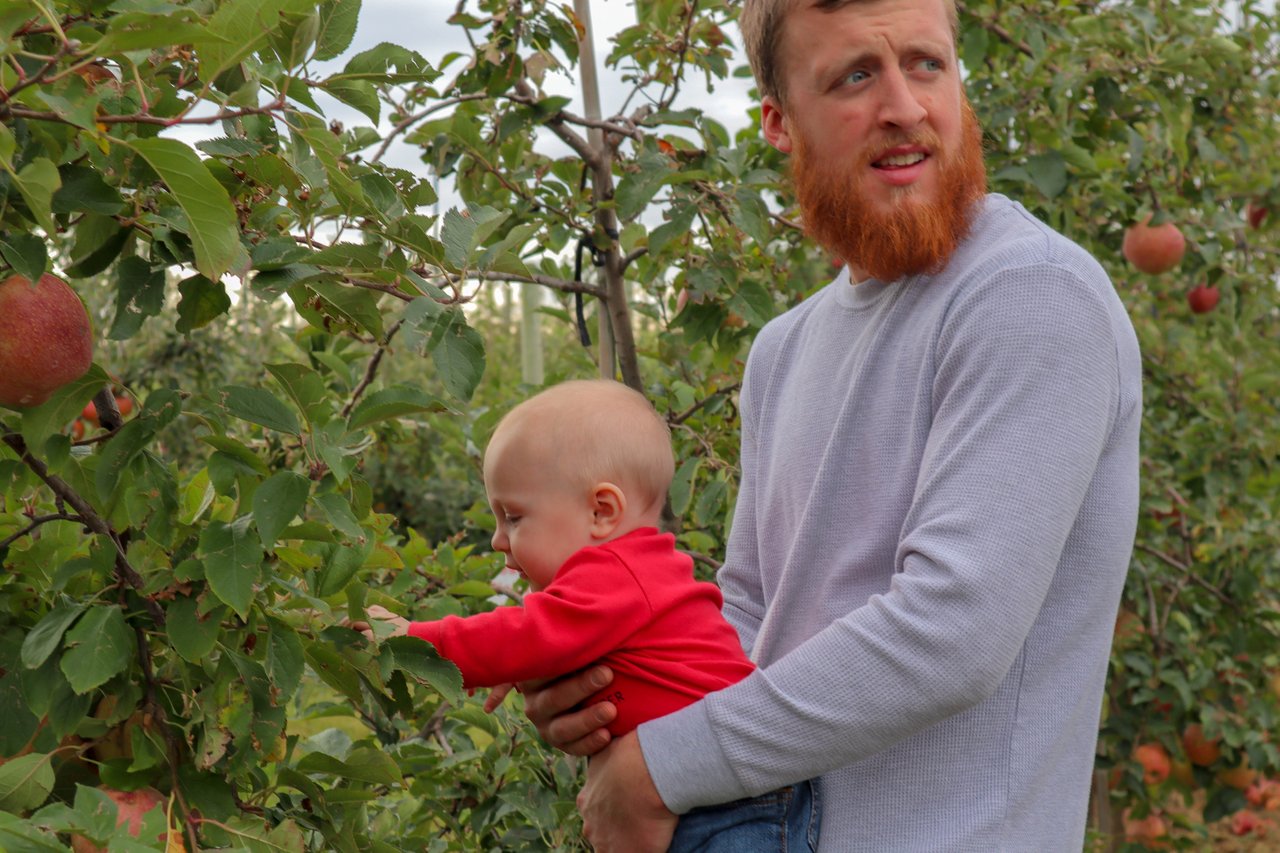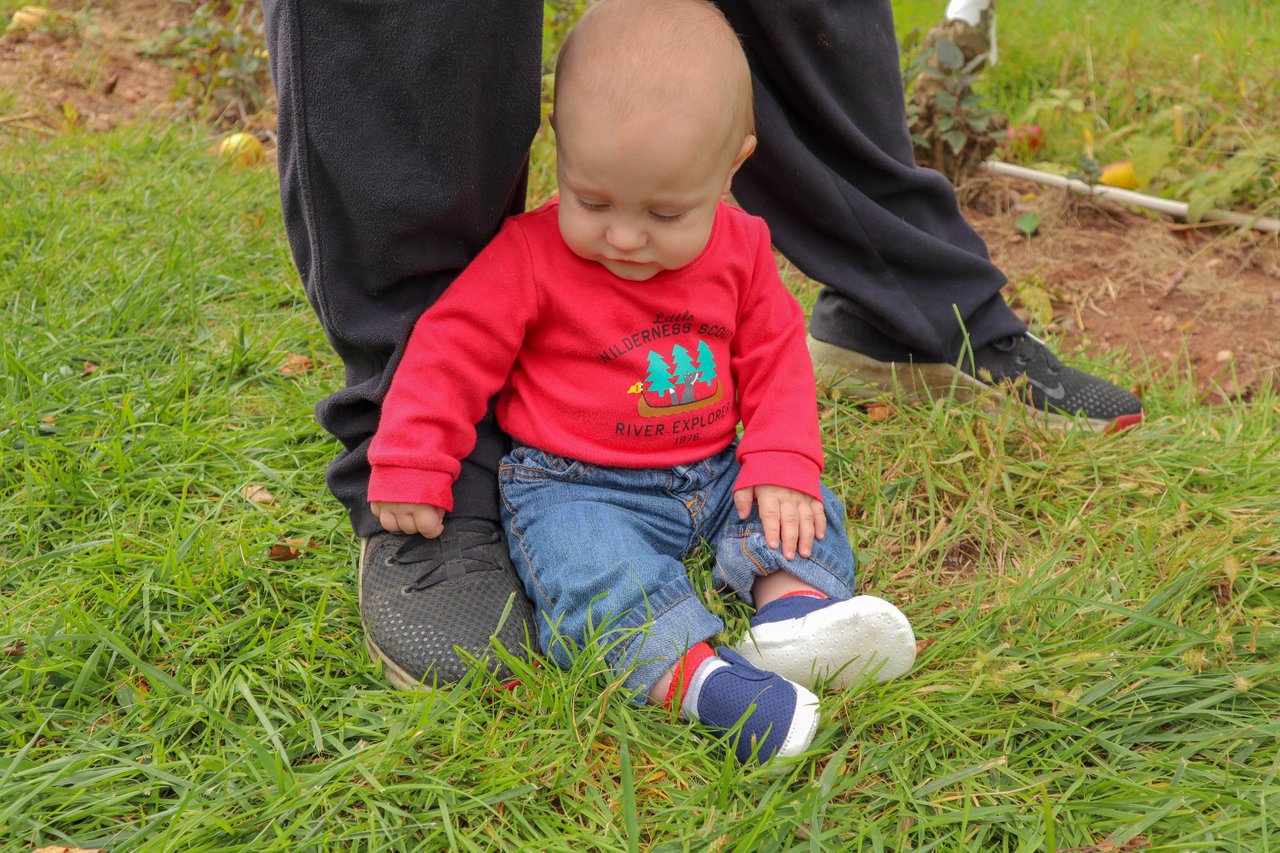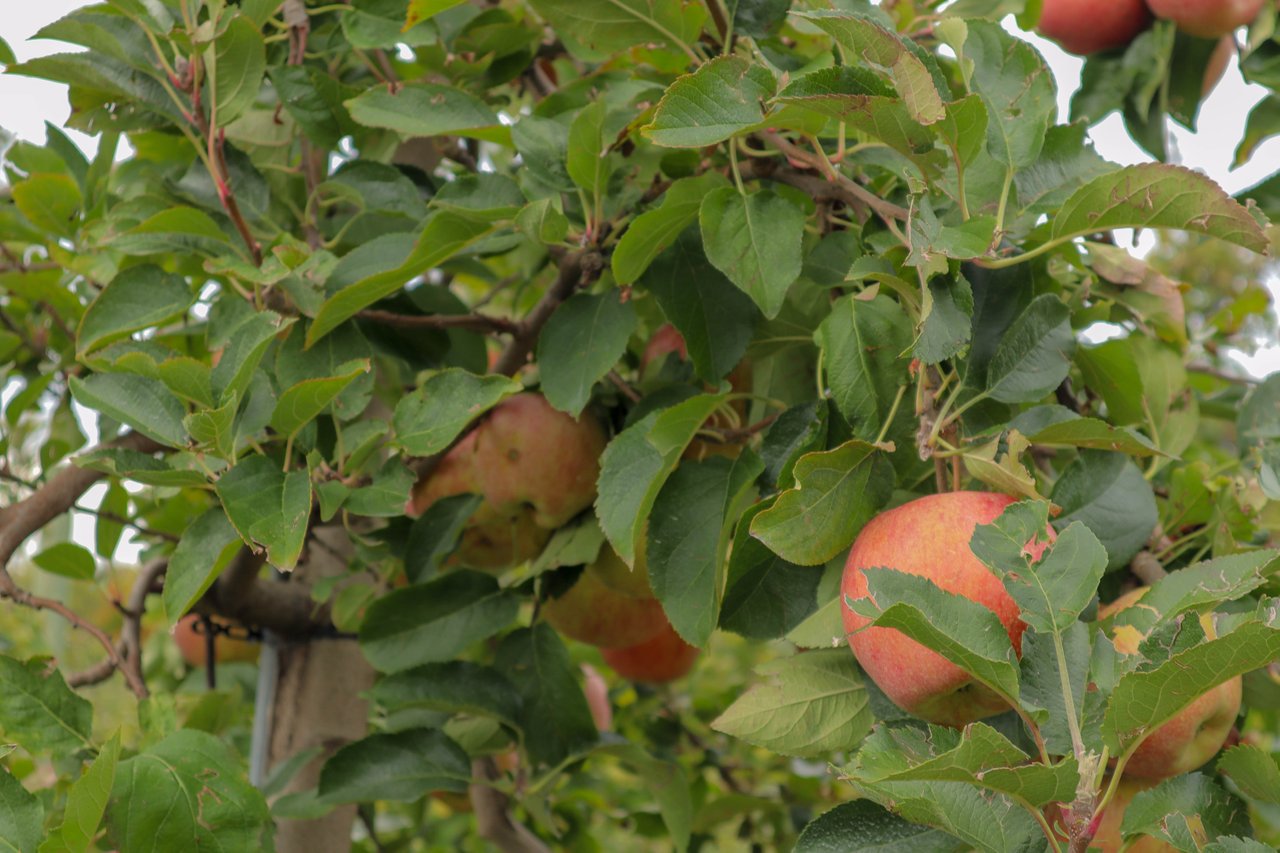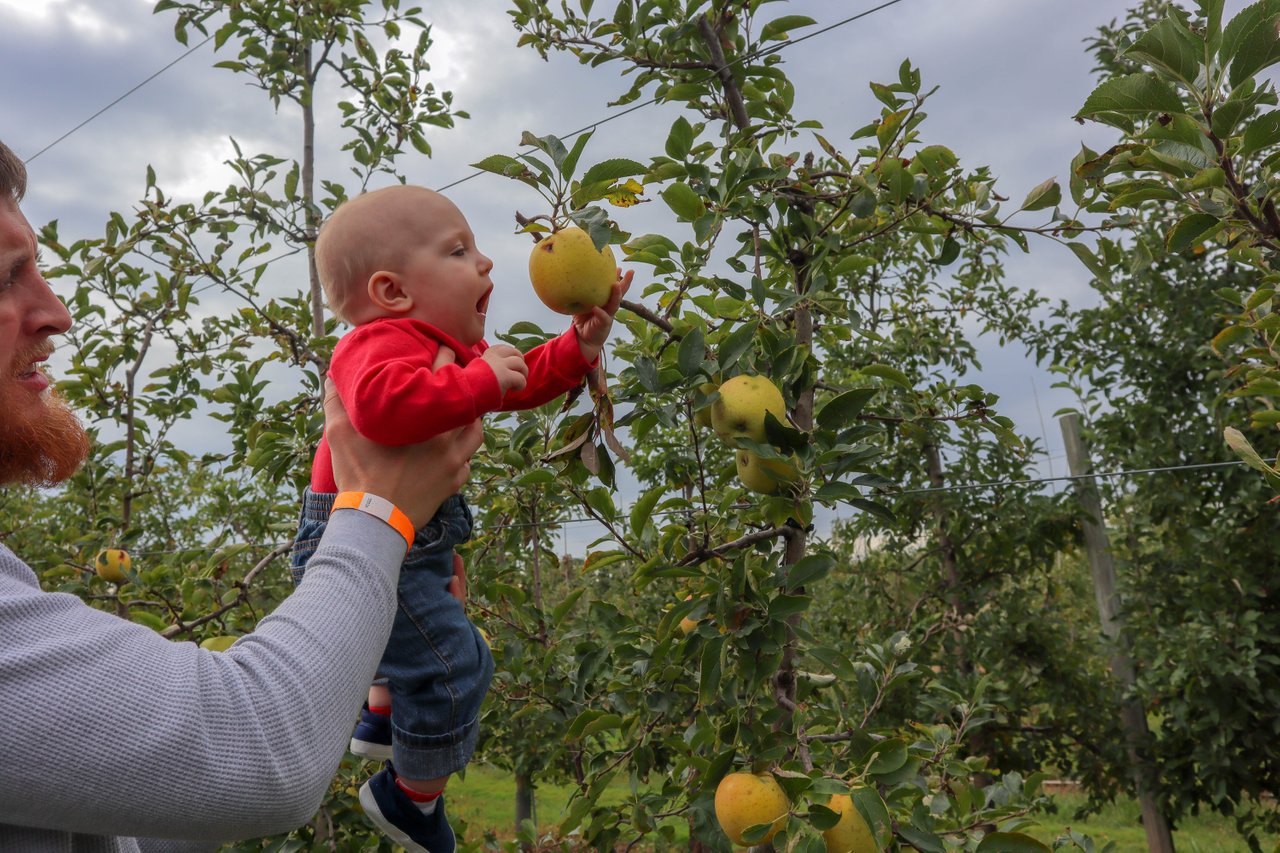 My boy knows food when he sees it! That's a good thing for certain, and he doesn't seem to shy away from trying anything out for the first time either.
Turned out to be a fulfilling autumn weekend morning out the fields with the family. A pleasant way to spend my time.
I will miss the days when I can still hold my boy like I did all that morning walking around the orchard pulling apples.
I pray time doesn't go too fast. I pray to Heavenly Father. Take care y'all!
There will be a time in the future when I look back at these photos and simply remember the emotions. My boy may be sleeping just upstairs with mommy, but it feels like I miss him already. Is that love? I think so.