Exploring Passive Income Opportunities at BetHash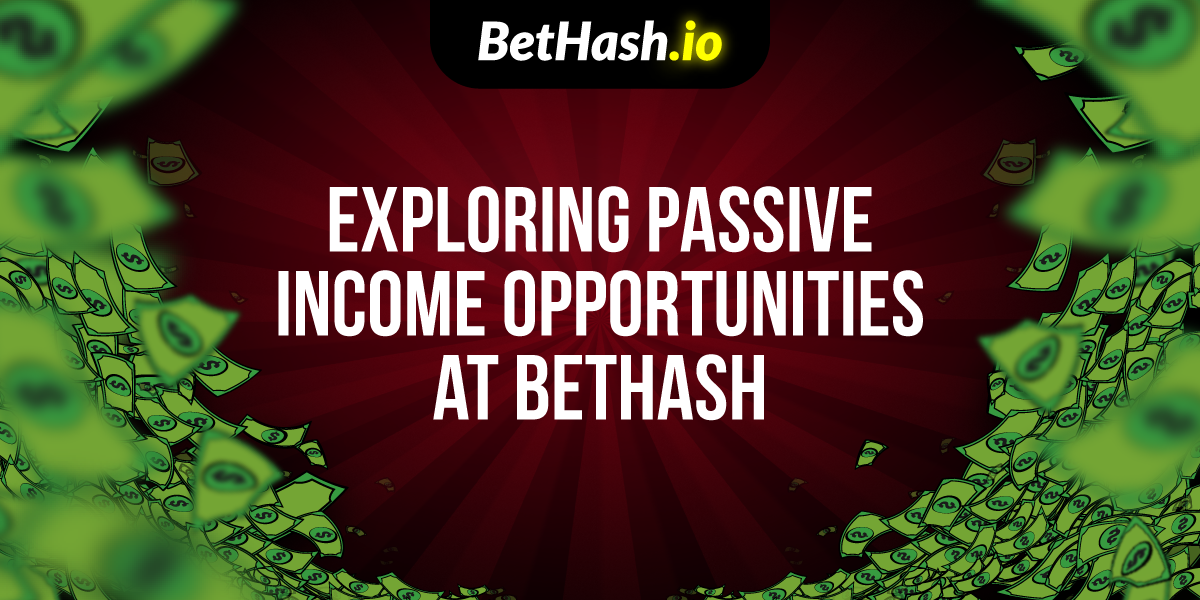 Although BetHash is primarily an online betting platform, it also a hub for opportunity, empowering users to build a better future for themselves, while having some fun in their spare time.
In light of this, BetHash offers several different passive income opportunities for its users, giving you the chance to earn a stable income without little to no effort.
Become an Affiliate!
By becoming an ambassador for the platform, you will be able to benefit from arguably the most generous affiliate program around!
To participate in the affiliate program, you will need to activate your BetHash EOS account, before heading over to the affiliate section of the dashboard to generate your personalized referral link. Give this link to anybody you think would enjoy the platform and remember, the more active affiliates you have, the better your passive income!
Unlike other casinos, BetHash rewards you every time your affiliates place a bet, regardless if they win or lose. With up to 15% of the house edge distributed as referral rewards, this can quickly rack up!
Not only this, but as you invite an increasing number of new users, you will also earn EXP for the BetHash Level UP gift box. Get inviting now to level up and start claiming your lucrative gift boxes!
Earn Hash, Get Dividends!
BetHash was launched with the goal of providing unparalleled value to players. One of the ways we accomplish this is with our unique reward system, which sees players rewarded with HPOINT for wagering on the platform.
HPOINT can be used for wagering in any of the games available on the platform, allowing you to win even more HPOINT, or it can be exchanged for HASH—the dividend reward token for the BetHash platform. HASH can also be purchased and traded on external exchanges.
By staking HASH you will be able to participate in the dividends payout pool, earning a fraction of the payout balance relative to the size of your HASH contribution. With over $250,000 in rewards distributed so far, you too could earn a passive income by joining the BetHash dividend pool!
Join the Bull!
With the introduction of our latest game—Bankers Bull, players now have even more opportunities to earn a passive income with BetHash.
By contributing to the Banker Bull bankroll you will receive your share of two-thirds of any profit generated by the game. This will continue for as long as you remain a bankroller!
Players can contribute using any of the cryptocurrencies supported by the BetHash platform, including EOS, BTC, ETH, and TRX. You can even invest your HPOINT and HASH points into the Banker Bull bankroll, allowing you to grow your share of the dividend pool!
Want to receive 100 Bonus Spins to help kick start your epic BetHash journey? Simply click here and follow the instructions to begin.