What is FATF and How Does It Affect the Crypto Industry?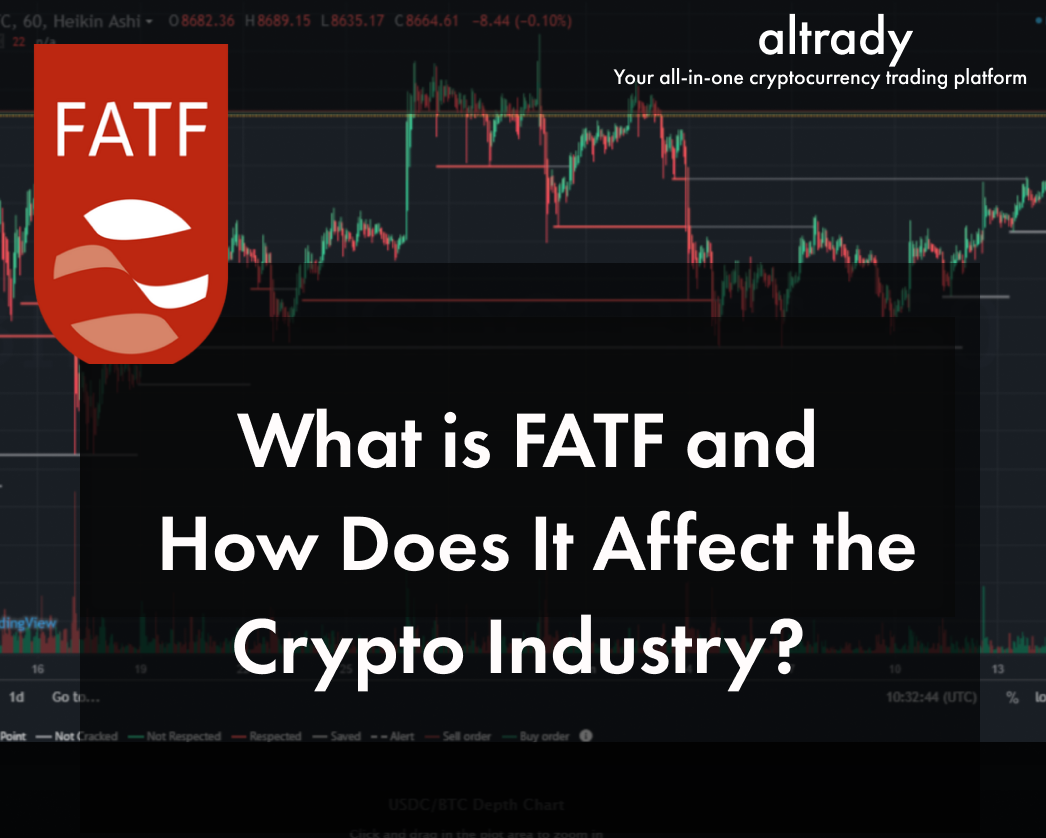 Because of the growing awareness regarding cryptocurrencies, various institutions across the globe are stepping up to offer their own opinions, provide their theoretical contributions, and recommend their regulatory mechanisms that either promote or curtail the growth of crypto technology.
Among the institutions that have been truly powerful recently when it comes to setting the standards for crypto exchanges, cryptocurrency trading platforms, digital asset companies, and other fintech businesses is the FATF.
But what is FATF? Why is it so powerful to cause some cryptocurrency exchanges just like OKEx to delist certain tokens and for some countries to recalibrate their cryptocurrency regulations?
The FATF stands for Financial Action Task Force. Since it is an inter-governmental body, its policies and decisions will never concern only one state but have repercussions to the governments of its member states. Although the FATF's standing as a policy-making body does not equal to the sovereignty upheld by the states, its decisions are still respected by governments due to the need for respect towards the integrity of the international financial system.
Among the regulations that the FATF may cover are those that would concern money laundering and terrorist financing. Since the crypto industry has long been pervaded by issues that digital currencies are being used by terrorist groups to finance their recruitment and terror activities and that criminals such as drug traffickers are using cryptocurrencies for illicit trade, it has been among the priorities of the FATF to issue guidelines and regulations that would protect the entire global financial system from the bad effects of using the decentralized system of crypto transactions.
What countries could be affected by the virtual asset or digital currency regulations set by the FATF? Currently, there are 37 member jurisdictions and 2 regional organisations associated with the FATF and these include some of the powerhouses when it comes to international economy, trade, and finance.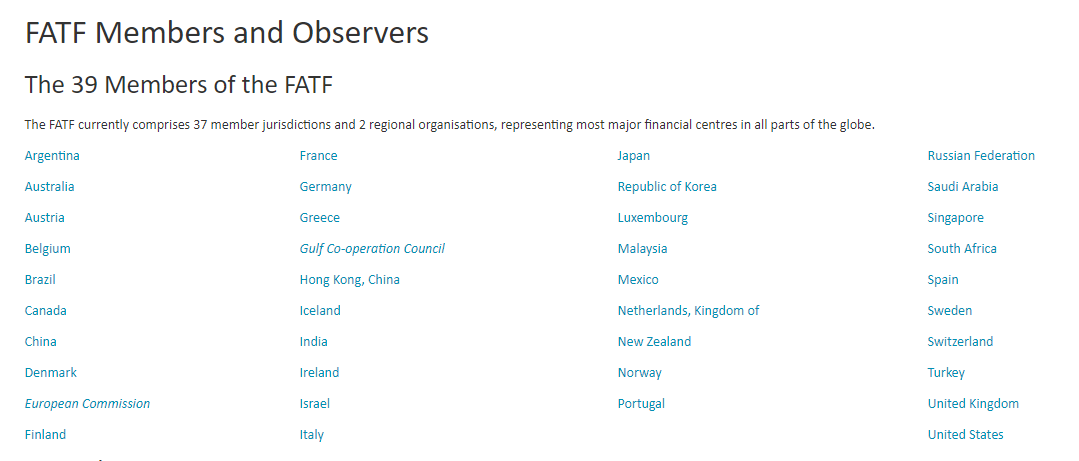 It is, therefore, understandable why some cryptocurrency exchange platforms have reviewed their policies and revised their operations to make sure that they comply with the international standards set for digital currency trade, use, storage, distribution, and more.
For example, Binance exchange has made sure that they strictly follow the KYC or the Know-Your-Customer standard which is a process of gathering data and customer information to prevent fraud, money laundering, and illicit activities.
Just recently, OKEx crypto exchange platform in Korea also announced that it will delist or cease trading of Monero (XMR), Dash (DASH), Zcash (ZEC), Horizen (ZEN) and Super Bitcoin (SBTC) starting October 10. It is important to note that these digital tokens are privacy-focused and the announcement seemingly came as a response to the guidelines by FATF.
Surely, we will see more developments in cryptocurrency and blockchain regulations as more countries become aware, interested, and even threatened by the decentralized technology.
In the meantime, make sure that you get the most from your trading by using only the best cryptocurrency tools and applications that will help you manage portfolio, keep track of digital coins, buy and sell Bitcoin or altcoins, and trade across multiple crypto exchanges. Get your free trial subscription at https://altrady.com now!