The EOS Blockchain is HIGHLY Efficient Under Heavy Use! — In Every Sense.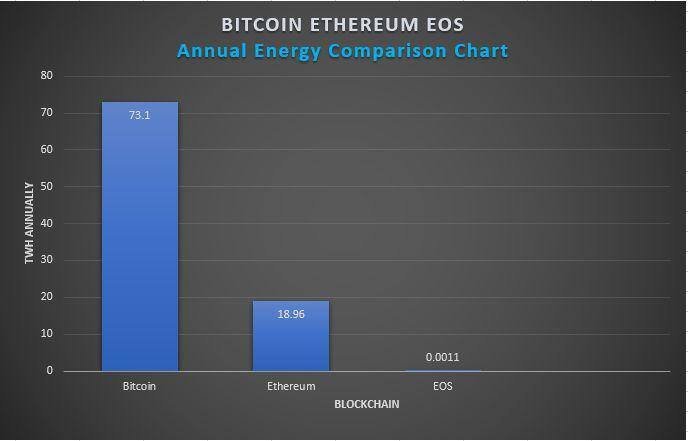 #Energy comparison chart! #EOS vs. #Ethereum vs. #Bitcoin. Oh boy!!
The future is here for #Liberty & #CryptoCurrency
#Blockchain!! $eos #ETH $eth $BTC #BTC
I own this content, it is cross posted across various social media feeds of mine.
ie -- https://medium.com/@BarryDutton/the-eos-blockchain-is-highly-efficient-under-heavy-use-in-every-sense-8551b2185a3e