ORBS and Quest Rewards.
I spend a good amount of time on @Steemmonsters last few months. It is because I am gaining a good amount of profit there and it is still an early entry to the game. So the DEC made the game more profitable to players. But I am spending a good amount of DEC to buy ORBS and focusing on daily quiest. Last few days I gained a good amount of cards and these all cards are important to me even if I want to level up the cards.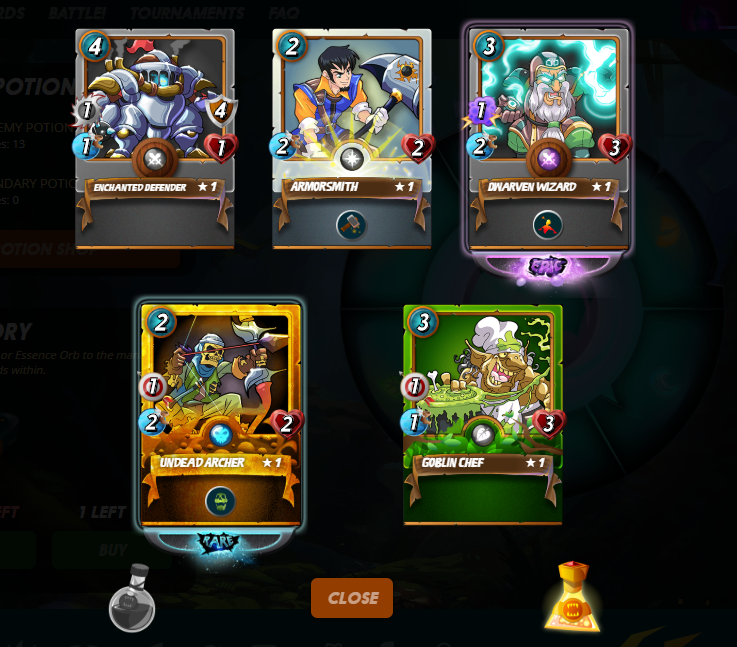 So if I decided to spend the DEC to buy votes or trade for steem, I may not get such returns. I think each 2500 DEC worth around 6 Steem.
But as I said, all the cards are important to me, so did not trade much of them but combined them for bigger rewards. I am not so experts in the game but I love to see myself in top 50 at least. Last time I was in the top 50 and received 10 beta packs bonus.
Today I also completed the daily quest rewards. More you go up, harder to complete the daily quest. I am not sure why the quest rewards for dragon cards not still enabled but I love playing with dragon cards. I don't have any gold foil legendary dragon cards, what you see in my collection was delegated by @acidyo and I am just waiting for any bronze tournament for gold cards.

I am still investing in the game as it is getting harder to reach the top 50 because of the delegation system. A lot of players were hired by investors who are playing on behalf of them and these players are really playing well. So as my cards are not so good to beat them, I am often facing the challenge to win against them. I also have planned to get all max level and teach my sister to play it for me. The biggest win from the ORBS was the DRAWVEN gold foil EPIC card. I sold it for 35 USD a few weeks ago.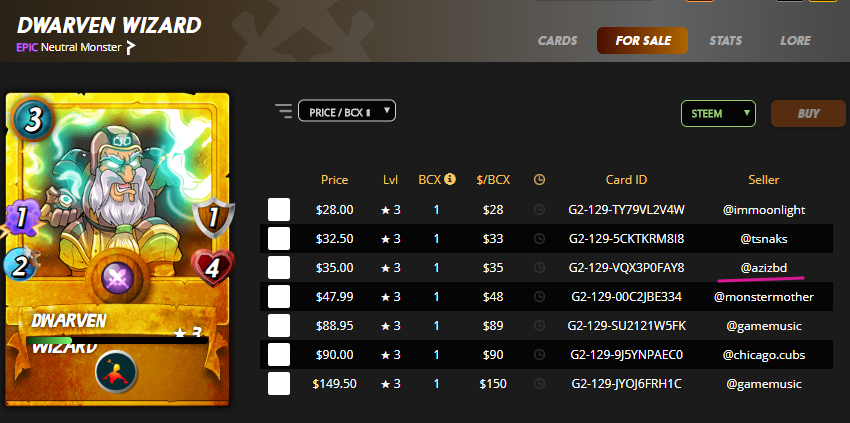 Do ORBS worth to buy? Well, I found many are investing in packs and I am not buying it. But yesterday I bought one pack to test it.
There are more to do on Steemmonsters. I am really excited to see the game and cards go the moon.
But I am still selling some cards if you want to buy. Also, I am still buying some cards if you want to sell :) this is kind of confuse investor. if you sell so cheap, I will think to buy it. if you offer a good price( market price), I am ready to sell all my cards at once.
N.B: By upvoting this post you are supporting me @Azizbd personally, not my charity @SchoolForSDG4
Please contact me @Azizbd for any information https://steem.chat/direct/azizbd .
---
Adsactly is a Autonomous Decentralized Society Acting Cooperatively to Leverage You.
|| Discord ||