ALL THE COCAINE I EVER WANTED – Introduction and TRUE Story
So who do I think I am anyway?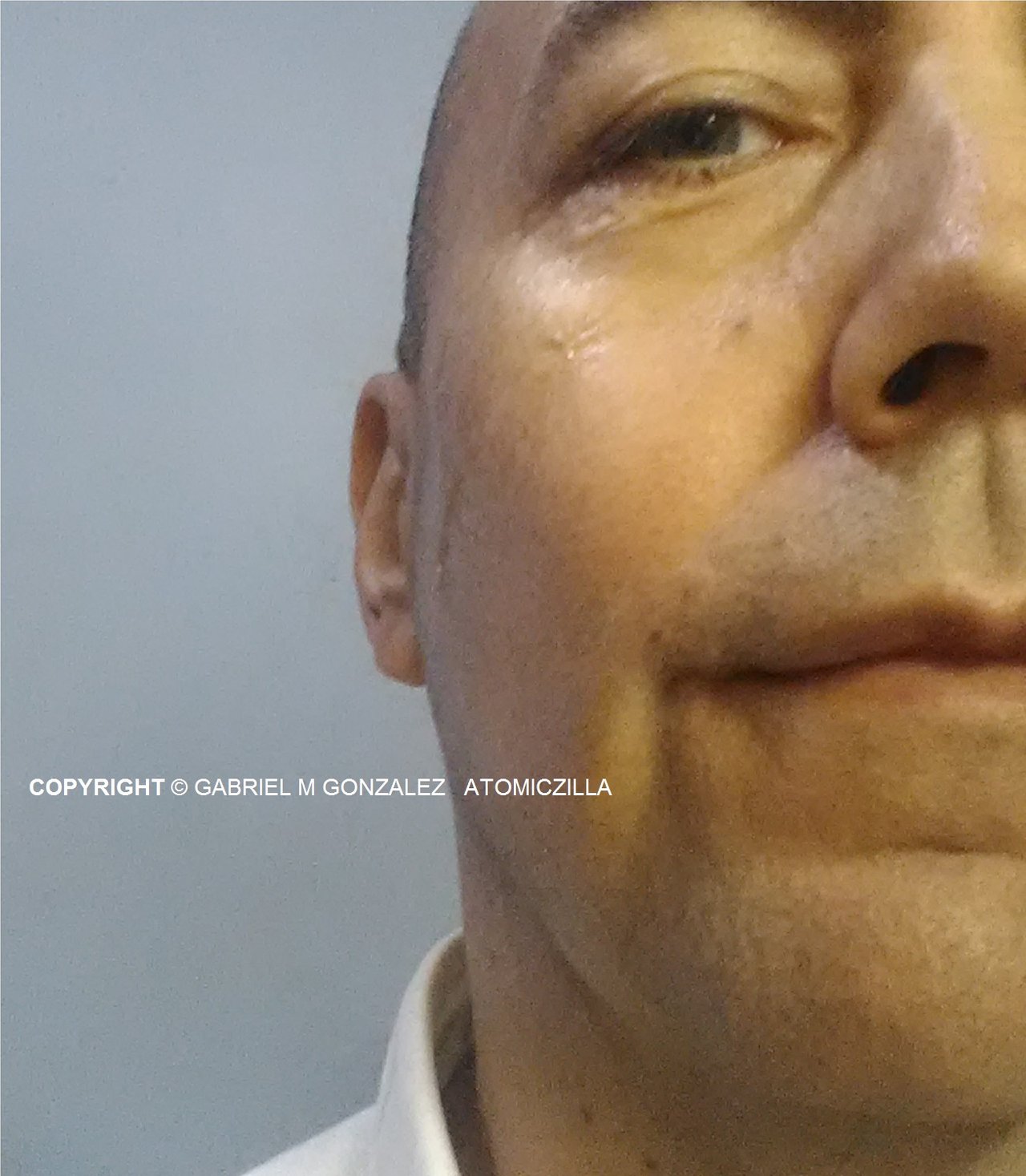 Just a...
Friendly
Loving
Patriotic
Constitutional American
Male from birth
Air Force veteran
Former electromechanic technician/aircraft weapons systems specialist, aerospace solid-rocket manufacturing operative with United Technologies, and corporate account sales rep in the information security/destruction industry
Nutritional health and CBD oil/Cannabidiol enthusiast
Drummer
Videographer with some independent film-making experience
US/European/Biblical history buff – free 'from' religion
Soon-to-be published author of a highly beneficial and revealing non-fictional book that's sure to be controversial, touching on science, history, health, tech, space, love, and evil, with other works in progress.
In fact, your support will be key in helping me two ways:
relocate 'out of Peru' to a much more 'gringo-friendly,' much more civilized land like Columbia or Panama
I'm not Peruvian but I came here 'not' for vacation but for potential South American business/export opportunities – I've made some contacts, and to experience the mostly non-GMO superfood, and

secure patents and final product development for three highly-beneficial non-electronic products I invented that can be quickly and easily assembled and formed, have been successfully tested for more than five years, and make for excellent retail point-of-sale products with huge sales potential through TV shopping networks and other direct marketing channels.
My inventions being a:
(1) a unique compact skincare tool – highly effective, convenient, and durable backscratcher, the best one so far
(2) water related coupling that improves one's health by instantly and dramatically improving water quality using standard water bottles, having unique functionality and design with superior performance over similar designs.
(3) uniquely shaped acupressure pain-relieving tool formed out of a single piece of steel or whatever material might be best.
And though I have other proven inventions, these three devices above are closest to final product design, have year-round mass-appeal, and I use them all the time almost daily!
So what better way to top off my introduction than with a true story of life-changing significance? This is the premiere of such an event, an overture to my first book, a pivotal point in my life. You'll find no fabrication or exaggeration.
So as best I can, I serve the facts straight up ... like some fine bourbon whiskey, not that I drink much at all. But wait, maybe I should! (You see, consider 'not religion' but the directive of Deuteronomy 14:26 "And you shall use the silver for whatever your being desires: for cattle or sheep, for 'wine or strong drink,' for whatever your being desires." –that was Moses (Mosheh) addressing the 13 tribes of the true Israel/Yisra'el, 14 if you include the Lewites, according to the purest Biblical history in 2000 years @ http://HalleluYahScriptures.com, a direct translation from the original Hebrew/Aramaic writings - without Masonic influence as virtually all modern versions are based on, beginning with the KJV, as King James was actually a high-ranking Freemason/Luciferian, likely a 33rd degree Mason or higher. This is a fact by the way. Where once I was blind, but now I see!)
Nevertheless...
Playing the drums, oh, I mean, 'shredding on the drums and laying down the sonic boom' has always been easy for me since childhood when I began hammering on buckets in our garage in our mountain home with a view of the entire Silicon Valley and San Francisco bay, at times driving my loving parents a bit crazy I'm sure; may they rest in peace. But they accepted my talent and finally agreed to my endless requests for a drum set, which were never in the form of tantrums but reasonable petitions.
A,n,d, ,t,h,o,u,g,h, ,m,y, ,t,h,r,e,e, ,s,i,s,t,e,r,s, ,a,n,d, ,I, ,w,e,r,e, ,s,t,r,i,c,t,l,y, ,d,i,s,c,i,p,l,i,n,e,d,,, ,n,o,t, ,l,e,n,t, ,t,o, ,b,e,i,n,g, ,s,p,o,i,l,e,d, ,b,u,t, ,g,r,o,o,m,e,d, ,b,y, ,t,h,e, ,a,u,t,h,o,r,i,t,a,r,i,a,n, ,s,t,r,u,c,t,u,r,e, ,o,f, ,C,a,t,h,o,l,i,c, ,p,r,i,v,a,t,e, ,s,c,h,o,o,l, ,(,t,h,o,u,g,h, ,I,',m, ,n,o,t, ,C,a,t,h,o,l,i,c,,, ,a,s, ,I, ,c,l,a,i,m, ,',n,o, ,r,e,l,i,g,i,o,n,',),,, ,s,o,m,e,t,i,m,e, ,a,r,o,u,n,d, ,k,i,n,d,e,r,g,a,r,t,e,n, ,m,y, ,p,a,r,e,n,t,s, ,s,o,o,n, ,a,g,r,e,e,d, ,a,n,d, ,b,o,u,g,h,t, ,m,e, ,a,n, ,o,r,a,n,g,e, ,s,p,a,r,k,l,e, ,L,u,d,w,i,g,,, ,a, ,s,t,a,n,d,a,r,d, ,q,u,a,d, ,s,e,t,., ,A,n,d, ,w,i,t,h, ,t,h,a,t, ,k,i,t,,, ,a,s, ,a, ,y,o,u,n,g,s,t,e,r, ,i,n, ,2,n,d, ,a,n,d, ,3,r,d, ,g,r,a,d,e,,, ,I, ,p,e,r,f,o,r,m,e,d, ,i,n, ,s,e,v,e,r,a,l, ,s,c,h,o,o,l, ,t,a,l,e,n,t, ,s,h,o,w,s, ,t,o,g,e,t,h,e,r, ,w,i,t,h, ,m,y, ,u,n,c,l,e, ,w,h,o, ,w,a,s, ,a,n, ,e,x,c,e,l,l,e,n,t, ,g,u,i,t,a,r,i,s,t, ,a,n,d, ,s,i,n,g,e,r, ,w,h,o,,, ,u,s,i,n,g, ,a,n, ,a,m,a,z,i,n,g, ,r,h,y,t,h,m,,, ,b,a,s,s,,, ,a,n,d, ,l,e,a,d, ,f,u,s,i,o,n,,, ,c,o,u,l,d, ,p,e,r,f,o,r,m, ,a,n,d, ,s,i,n,g, ,a, ,g,r,e,a,t, ,r,e,n,d,i,t,i,o,n, ,o,f, ,t,h,e, ,s,o,n,g, ,C,h,o,o,g,l,i,n, ,b,y, ,C,C,R,., ,Y,e,a,h,,, ,w,e, ,c,r,u,s,h,e,d, ,i,t,.,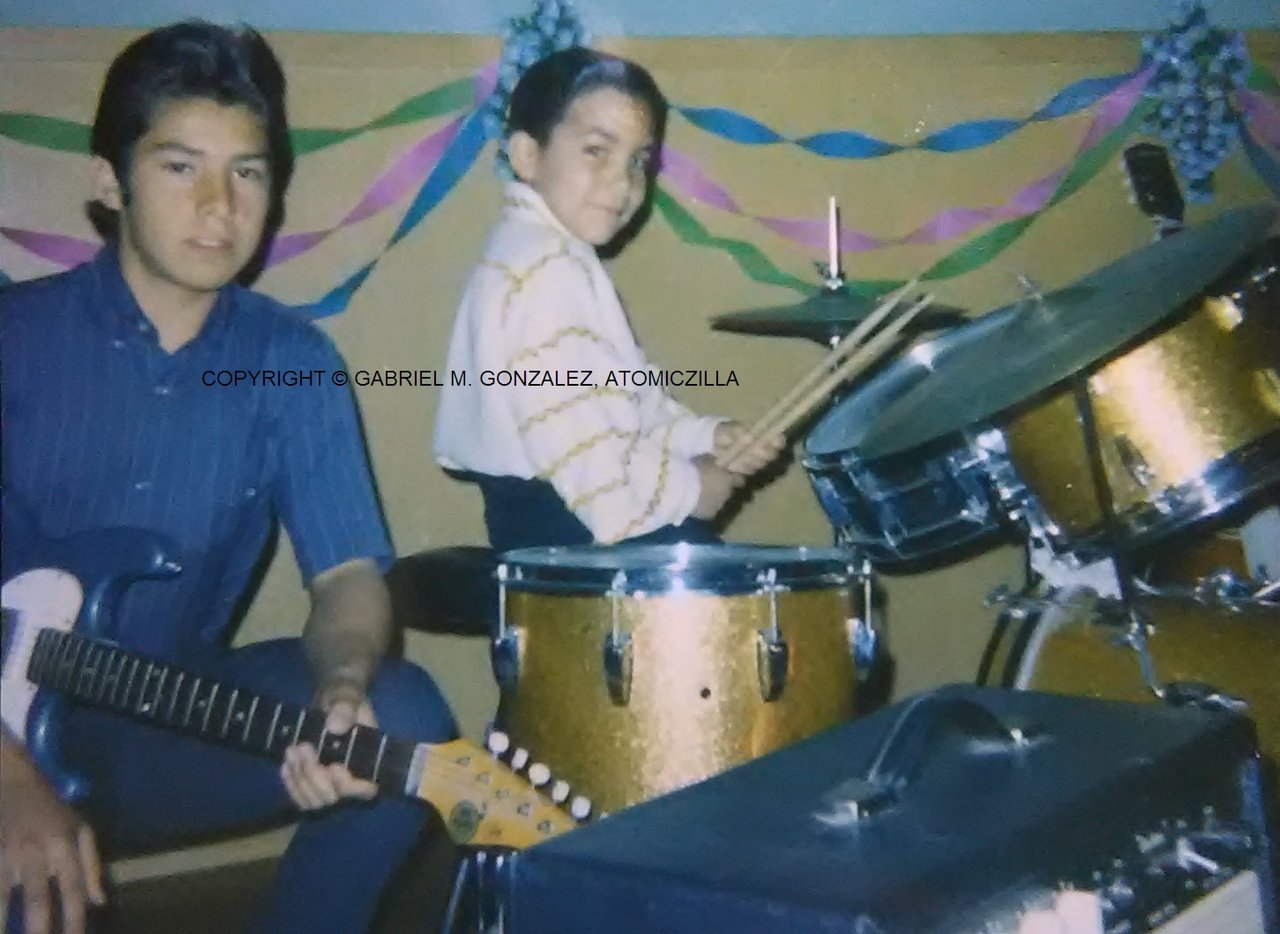 Well, after those wonder years, I continued to mostly practice solo without ever seeing another stage until about 11 years later while in the Air Force when I was called upon to help provide live music performing country and rock for the raging and epic 33rd Tactical Fighter Squadron's annual BBQ party, one of the biggest military bases in the world.
And being that we had awesome leadership, part of a great unit of men and women who maintained, modified, and tested aircraft weapon systems as armament specialists, part of a well-orchestrated machine that supported some ninety aircraft, it was a surreal honor having performed before such a huge military crowd, especially since the base was also set in the Florida pan handle area 'pert-n-near' Alabama, yeah 'pert-n-near,' in a subtropical paradise where there's beautiful white sand beaches and the ocean is a temperate clear blue. It was amongst the coolest times of my life and I hadn't realized it at the time!
And as I reminisce, bringing tears to my eyes, I'm sure you know that it can take a while before one realizes the love they had for someone, often only after they've been gone from our lives for quite some time. So what I mean to say is that I dearly miss some wonderful people from down South, from Mr. and Mrs. Powers of 'Powers Gym' and my workout buddies, to Big John of 'John's Diner' who treated me like a son, and his wonderful staff of one waitress and two Thai cooks and their awesome food, making the best chicken-fried-rice ever, which is why I had to eat there at least once a week, to many Air Force personnel, both enlisted and officers like Tech Sergeant Hicks (where are you my brothers and sisters?) and others from the Army, Navy, and Marines whom I made friends with during joint war game exercises. I was fortunate in meeting so many lovely people not only in Florida but Louisiana, Mississippi, Alabama, to the South and North Carolina's. Other special mentions include those I met in Denver Colorado, Pennsylvania, Baltimore, as well as the great rugged country of 'Iceland' and the friendly Icelanders, where one cannot get enough of the amazing Aurora Borealis/Northern Lights during their long winter nights, the plethora of therapeutic natural hot springs to soak in, and some of the purest water and air to take in! There are a great many people and places I miss very much.
So fast forward to 2011/2012, after being a part of three Christian music ministries with pro-level musicians and concert-level equipment during an approximate ten year span, I joined a professional rock band made up of three engineers and another techie, rehearsing in the leader's converted garage turned recording studio.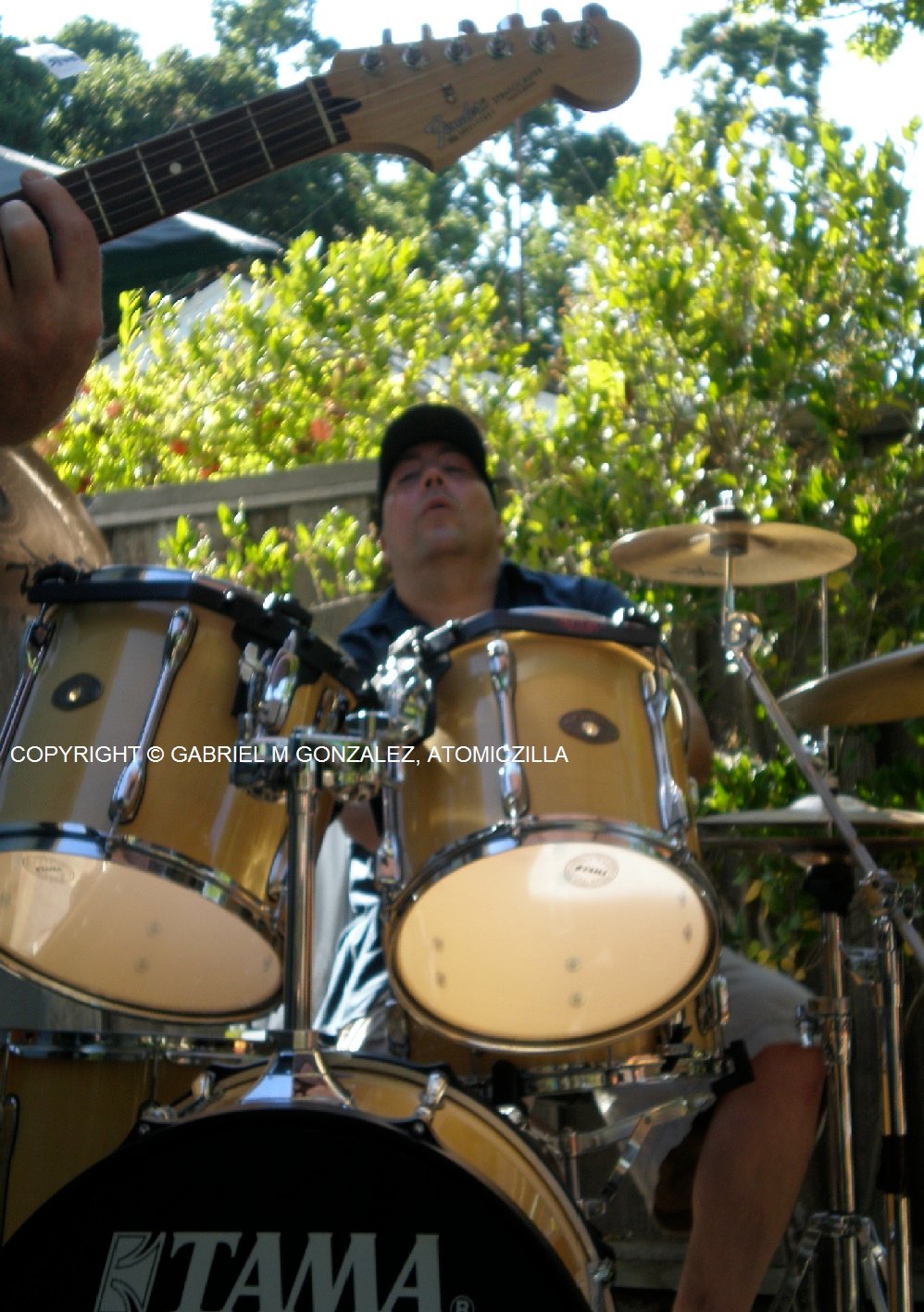 Playing original and covers over the few years I was with them, we began live-streaming almost every Friday night rehearsal, and did a couple of gigs, one of which was a BBQ party (pictured above) at a home in beautiful Los Gatos, at the base of the Santa Cruz mountains.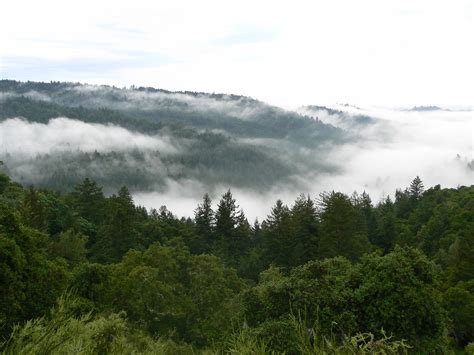 We ultimately spent nearly an entire day at a recording studio cutting the band's first CD, which was fun and challenging, requiring great patience, but I wanted to accomplish more.
So ready to level up I began looking for a more business-minded band, preferably one specializing in jazz-funk fusion or alt-rock, one that wanted to tour the Bay Area, California, the country, or internationally, booking multiple venues weekly if possible, as I wanted to see if I could make performing music somewhat of a career; I mean, why not? Well after checking out numerous bands, at least a couple with great potential who were just too far away, I encountered what many musicians would consider the dream of a lifetime; this was not of my imagination and this is the way it went down:
After much effort I answered yet another ad calling for a drummer, but this time traveling to rehearsals would be just a straight shot north, up the 101 freeway somewhat near San Francisco, so at least it was conceivable. And after learning more about their long-time experience and connections, I knew they were heavily skilled, professional, and serious, looking to gig long-term with the likelihood of setting me up with at least a moderate career in music.
So the band member I spoke to went out of his way and drove down the Peninsula to meet with me, which was a good start, and we conveniently met near a music store in Santa Clara. He appeared to be the responsible type, but a classic rocker all the same – jeans and a t-shirt with long hair, not looking homeless or reckless. We sat in his humble late model truck where we discussed more in detail and sampled the band's music. Things were looking good. I was given the CD to listen to and prepare for the audition – no problem; it was a piece of cake! So what did I learn in our first meeting, but plenty?
The band was lacking nothing at all but a drummer. They had all the sound equipment necessary to host their own concerts, all pro gear, had a private warehouse for rehearsals, and best of all they had a fully-loaded permanently stationed top-level seven-piece double-bass drum kit which I could use for rehearsals and touring, a huge plus! Also, having already performed many times throughout California, they had countless gigs lined up from Eureka, to Chico, Tahoe, Sacramento, and throughout the entire Bay Area, as well as Los Angeles and Vegas. So there was plenty of money to be made, as they were also friends with a couple of L.A. music producers that were prepared to give the band more opportunities once it reformed. They were clearly connected with huge upside potential!
And there it was; a unique position to simply fill, a real shot to be in the music business, plus enough girls and all the cocaine I could ever want, and then some!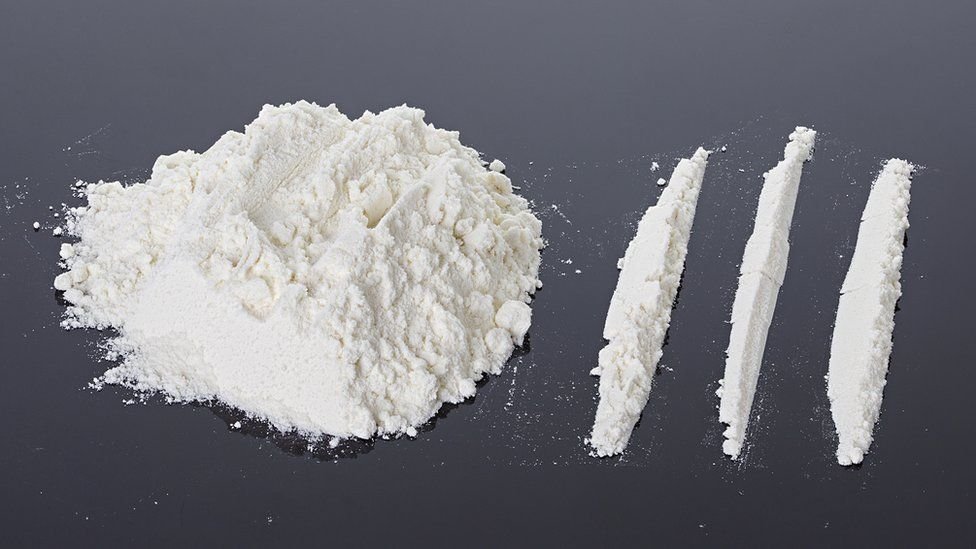 So let's see, make friends, audition, and secure the deal at an after party – no problem! All I had to do now was study the music and simply show up with my drumsticks. So that night I eagerly listened to the band's music. And wait, what was that? What did I just hear? Ugh! I couldn't believe it! After further review my heart sunk … to the bottom of the Pacific ocean ... the deepest part.
You see, although the music was on par with some the best rock, some of the lyrics were simply vulgar and centered around sexual liaisons that is now quite common in rock, rap, and pop, including lyrics that reflect having sex with aliens, murder, and exalting Satan, Lucifer, and the Illuminati. So I thought to myself, what the hell is wrong with society that such depravity must be sung about but for those who are bewitched or hell bent, as if lyrics can have no negative influence on personality or behavior.
And though 'no man' is perfect or sinless, it's best 'not' to condone whoredom or otherwise depravity, as the world is sleazy enough, requiring no further encouragement. Yes I was upset, as I can crush it bringing a unique funky-alt-rock and at times jazz fusion when fitting, but their lyrics just killed it.
So I can't help but ask myself and the republic, knowing there is some really great music with extremely talented musicians and vocalists out there, why in large part must lyrics be so vulgar or so sexually charged and explicit or demonically laced, even going as far as to encourage lawlessness?
I mean, I get it; women are beautiful, as I am naturally captivated by a woman's beauty, and rappers pretending to be real gangsters want to 'bust a cap' in other 'gangstas' and make it rain money, while in general everyone wants to throw a big party and show off their (rented) mansions, exotic cars, exquisite watches, and gold chains; I get all that!
But the fact is, lyrics have become increasingly immoral to the point of exalting secret societies which are largely Luciferian, which is all about despotism/tyranny and blood lust, and that's bad news for the majority who are mostly peaceful and relatively loving people who rightfully believe in individual sovereignty. But let this help show the rise in paganism/Satanism, Luciferianism, and witchcraft that all stands in opposition to righteousness and right-ruling, but which has now fully engulfed the entire entertainment industry.
"Know what you're into."
John Todd (Lance Collins)
Former Illuminati member and druid priest
Now I'm not suggesting that music becomes all about puppies and butterflies; but what would happen if the music industry cleaned up their language and videos, especially not spewing political propaganda, as many musicians are now used more than ever as political puppets, so the general public at least wouldn't have to be subjected to the globalist brainwashing?
What would happen if musicians no longer sold there soul to Satan or Lucifer, as many have confessed, where viewers would no longer have to see their satanic, witchcraft, or otherwise Masonic-Illuminati performances acted out on video and on stage, including acts of blood-sacrifice? And I'm sure I've only covered the half of it! Christian churches notwithstanding, e.g. Hillsong Church New York City, where set designs, multimedia presentations, and stage performances are overtly Masonic or Illuminati if not out-right Satanic, while lyrics are sometimes vague, and sermons deceptive due in part to their highly corrupt, super paraphrased MSG/Message book that's way off base, with little to no resemblance to pure Scripture, with much more evidence other than this.
A,f,t,e,r, ,a,l,l,,, ,i,t,',s, ,t,h,e, ,m,u,s,i,c, ,i,t,s,e,l,f, ,a,n,d, ,s,o,u,n,d, ,o,f, ,t,h,e, ,v,o,c,a,l,s, ,t,h,a,t, ,a,r,e, ,i,n, ,g,e,n,e,r,a,l, ,m,o,s,t, ,a,t,t,r,a,c,t,i,v,e, ,–, ,r,e,f,e,r,e,n,c,i,n,g, ,a, ,g,r,e,a,t, ,e,x,a,m,p,l,e, ,o,f, ,a, ,n,o,t, ,n,e,c,e,s,s,a,r,i,l,y, ,i,n,n,o,c,e,n,t, ,b,u,t, ,m,u,c,h, ,c,l,e,a,n,e,r, ,s,o,n,g, ,i,n, ,r,o,c,k,',s, ,h,i,s,t,o,r,y,,, ,F,e,e,l,i,n,g, ,T,h,a,t, ,W,a,y,/,A,n,y,t,i,m,e, ,b,y, ,J,o,u,r,n,e,y,
But you know what I'm talking about, so I don't have to repeat any of today's trashy or demonic lyrics that pollute the airways and music videos, which also make their way into movies, and then at times acted out, with the younger generations being the most susceptible to immoral influence.
Because that's how the spirit-cooking, witchcraft invoking, child kidnapping, human sacrificing, flesh eating, blood lusting, adrenochrome drinking, Satan worshiping, Luciferian Masonic-Illuminati, Kabbalist/Talmudic) Zionist controlled Hollywood entertainment juggernaut roles, right over you or right through you, as the earlier a young mind can be corrupted, fragmented, confused, and misled, the easier it is to manipulate that mind into darkness; and how great is that darkness?
Remember, know what you're into.
ALL THE COCAINE I EVER WANTED
Atomiczilla
History and lifelong nutritional health enthusiast – no vaccines required
Love one another/help one another; for love does 'no evil' to its neighbor.
Thank you for you feedback, questions, and suggestions.
THE BEST WAY TO ENTER THE CANNABIS INDUSTRY http://atomiczilla.com
Some of the highest grade organic CBD oil/Cannabidiol
Made from industrial hemp - not marijuana - contains no THC, below .0 trace but negligible
BENEFITS INCLUDE BUT NOT LIMITED TO:
Slimming down and losing weight
Sustained energy increase (not amp'ed, not like caffeine or amphetamines) but strong base energy increase
Men boost testosterone for greater strength and increased lean muscle mass
Women and men stabilize and balance hormones to normal healthy levels
Antidepressant - reduce or end depression
Improve sleep quality - get deeper sleep and fall asleep faster
Reduces or ends headaches including migraines - abolishing artificial sweeteners and diet food and drink with artificial sweeteners such as Aspartame, all artificial sweeteners, from one's diet will greatly help.
Anti-aging qualities as it aids in cellular repair
Maximize health, strength, and longevity - counter diseases, illnesses, disorders, and conditions
Used to treat multiple diseases, illnesses, disorders, and conditions backed by rapidly growing testimonials of remissions while more and more scientists are beginning to realize its power; so expect more scientific evidence to appear, as testimonials include powerful results countering or eliminating:
Cancer of all sorts (a more wholesome diet is helpful in resolving)
Diabetes and diabetic nerve pain (a more wholesome diet is helpful in resolving)
Epilepsy and other neurological disorders
Autism
Multiple Sclerosis
Cardiovascular/heart disease (a more wholesome diet is helpful in resolving)
Pain and inflammation (a more wholesome diet is helpful in resolving)
Muscle spasms
Arthritis (a more wholesome diet is helpful in resolving)
Anxiety and depression (a more wholesome diet is helpful in resolving)
Stress relief
Insomnia and sleep disorders
PTSD Post Traumatic Stress Disorder, due to a severe traumatic experience
*But I wouldn't call PTSD a disorder but a natural reaction to trauma, albeit some more severe than others, as psychiatry is a scam! You see, when a large group of psychiatrists were interviewed in a documentary exposing this particular medical charade, "Is psychiatry based on science?" a few remained silent while the rest clearly stated, "No." So guess what? It's all fabricated guess work made to appear scientific! And I've done all the research I need to do on this hoax and its destructive if not deadly list of psychotropics.
How people will not challenge the psychiatric industry and even encourage if not direct their children to be destroyed by these 'chemical lobotomists' is beyond me! It's chemical mind control and a form of slow-kill that triggers violent behavior and suicidal tendencies at a minimum, which is part of a global depopulation agenda that the republic is largely unaware of, as planned. Mozel Tov!
Bottom-line: CBD thankfully is 'not' a cure, but there are 'many' more health benefits and other diseases, illnesses, and conditions it is known to help minimize, correct, or eradicate, which is why the "medical/pharmaceutical/chemical industrial cash-machine juggernaut" that in large part preys on the republic, banking its very existence on the continuous flow of the sick and diseased or those who think they are, will not promote CBD oil, a natural plant-based hemp product solution to correct and maintain maximum health more quickly and effectively than any mainstream medical treatment can do, and 'without the financial drain' or the 'damaging' if not 'deadly' direct-effects brought on by most pharmaceuticals.
But its up to you to challenge what you know, to test everything, to discover hidden truth, to know what you're into, as if once you were blind but now you see!
"Let food be thy medicine and medicine by thy food."
Hippocrates, circa 400 BC
BTW: CBD oil is no passing fad. I know my nutrition well enough, and logically this market is exploding with ever-increasing demand as the world experiences and begins to grasp hemp/CBD's amazing and miraculous benefits. And you can partner with an international US-based company and receive your own fully-stocked CBD eCommerce store for FREE while it lasts - no purchase necessary, as it makes sense to profit-share when referring others to a soon-to-be $20 Billion industry that's in its first stage of growth.
Check it out at http://atomiczilla.com - helping people around the world right now
You're welcome! :-)