Steemit Sandwich Contest Week #22: Roadhouse Vegan Steak Sandwich
As I mentioned in my post for my Gourmet Vegan BLAT (Bacon, Lettuce, Avocado and Tomato) which can be found at: https://steemit.com/steemitsandwichcontest/@atmemestable/steemit-sandwich-contest-week-22-gourmet-vegan-blat-bacon-lettuce-avocado-and-tomato-recipe
I've been a bit under the weather this week, so I am not only trying to get my entries in for Week #22 Steemit Sandwich Contest. But, the entries I'm submitting are not exactly the entries I originally planned to submit. This is my second entry for @Jaybird 's SteemitSandwich Contest Week #22.
Even so, this Roadhouse Vegan Steak Sandwich is one doggone good sandwich.
Because I am trying to get this contest submission in just under the wire, I am not including the complete recipes here today. But, I promise the recipe will be forthcoming..
Steps for Making The Roadhouse Steak Sandwich: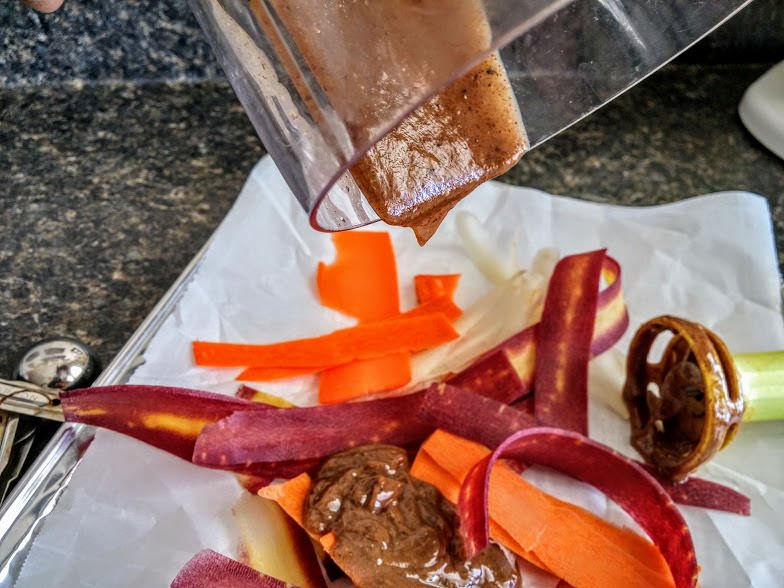 Make Carrot Bacon (Rainbow carrots, almond butter, maple syrup, tamari, liquid smoke and olive oil)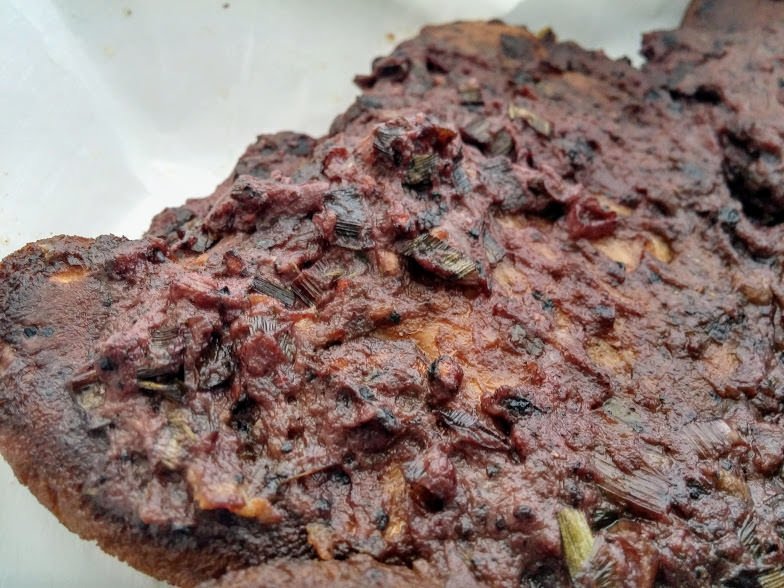 Make Red Wine Peppercorn Cream Sauce and pour over prepared Lion's Mane Mushroom Steaks. Here, I used leftover steaks which I had in the freezer to save time.
The ingredients for the Red Wine Peppercorn Cream Sauce included: green onions, cracked black peppercorns, dry red wine, olive oil, cashews, salt and pepper.
To learn how to press and cook Lion's Mane Mushrooms, check out my post here: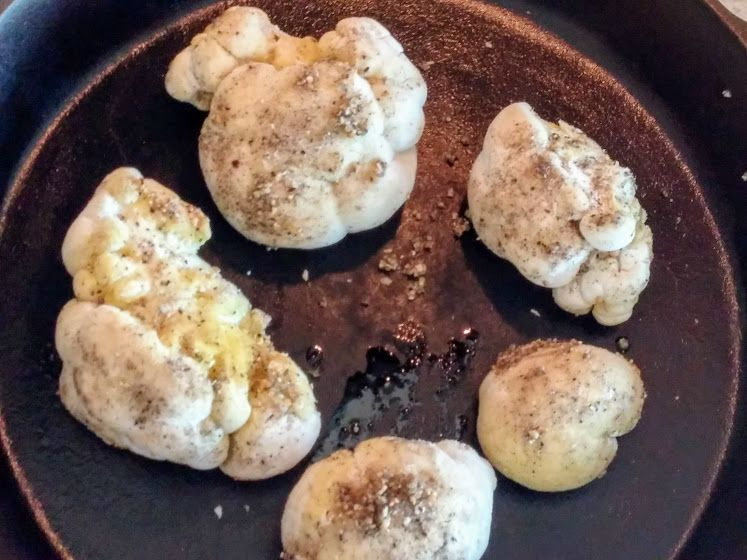 https://steemit.com/recipe/@atmemestable/recipe-lion-s-mane-mushroom-steaks-with-bonus-roasted-okra-recipe
The ingredients for the original Lion's Mane Mushroom Steak included: Lion's Mane Mushrooms, olive oil, McCormicks's Montreal Steak Seasoning, tamari, Vegan Worcestershire Sauce, organic miso, freshly chopped ginger, freshly chopped garlic, Juice of 1/2 lime.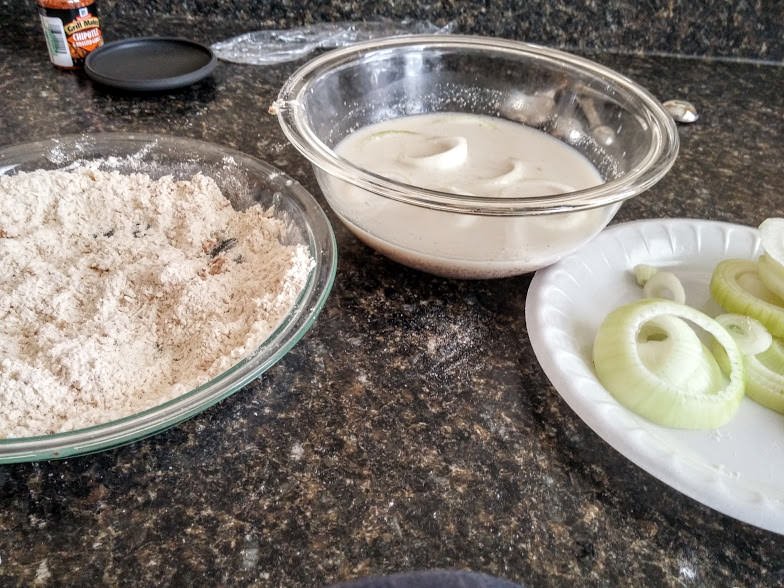 Prepare your onion rings and let them rest in the fridge for 30 minutes, before air frying.
The onion rings consist of: fresh sweet onions, plain plant-based milk (here I used almond milk) lemon juice, flax seed, water, whole wheat flour, cracker meal, panko, garlic powder, salt, chipolte seasoning and paprika.
Make your ranch dressing (which is made of raw cashews, olive oil, lemon juice, unsweetened almond milk, fresh chives, fresh dill, fresh flat-leafed parsley, onion powder, paprika, salt and fresh black pepper).
And assemble your sandwich.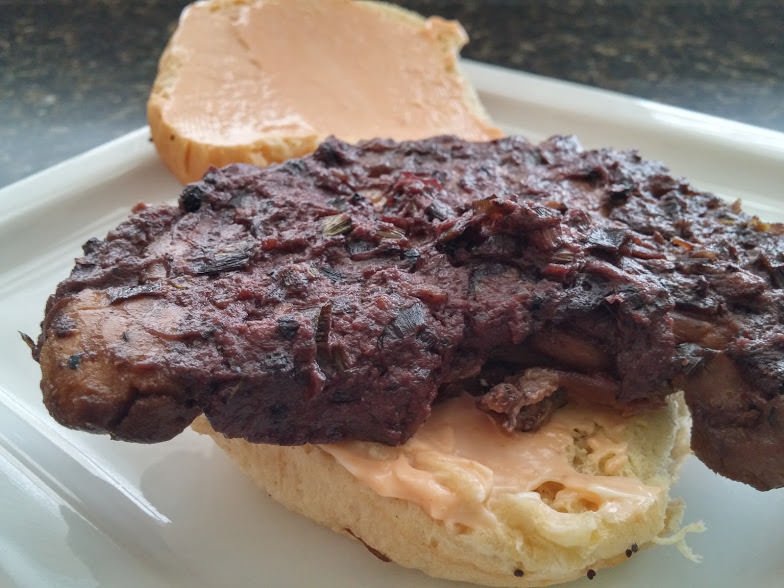 Place a juicy steak atop an onion bun which has been slathered with a mix of vegan mayo and Sriracha.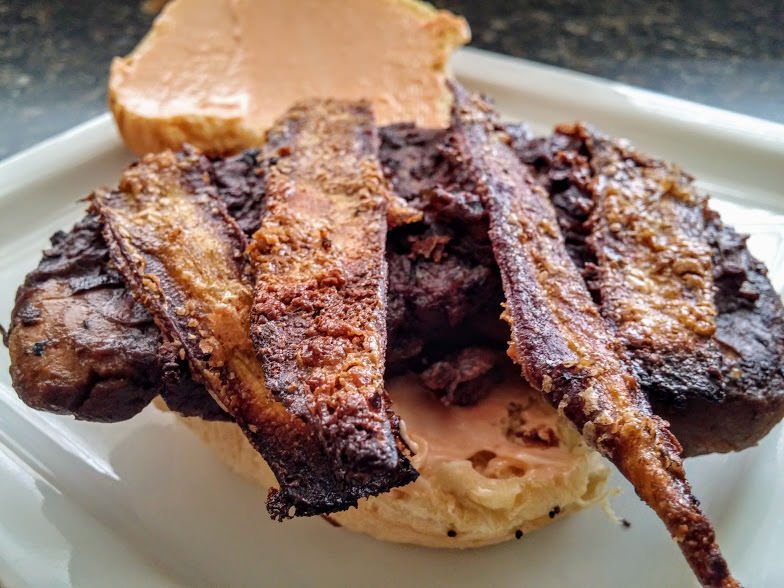 Add slices of tri-color carrot bacon.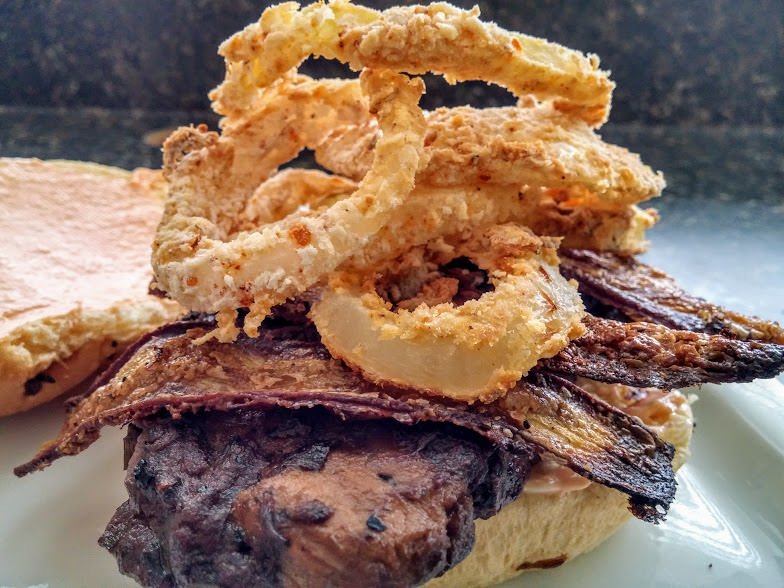 And then those onion rings (If you've got any left after you've finished snacking on them!)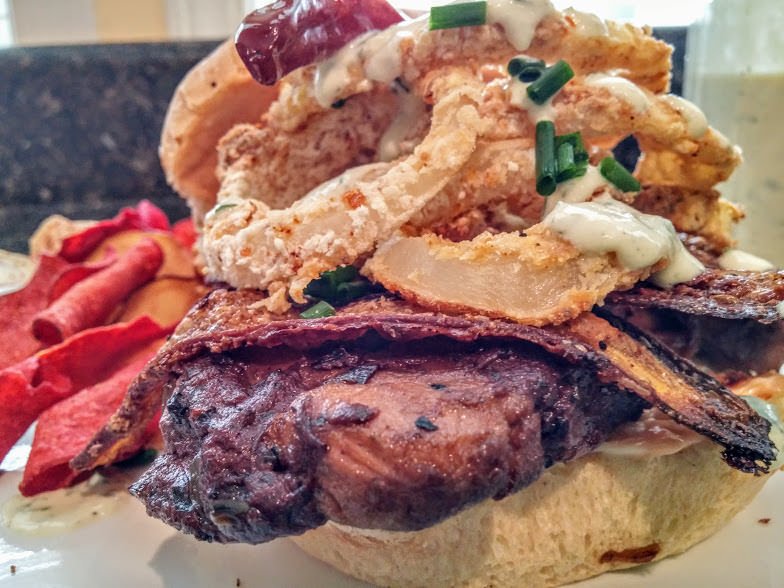 Drizzle on the ranch dressing, top with a sweet pickled jalepeno pepper and DIG IN!!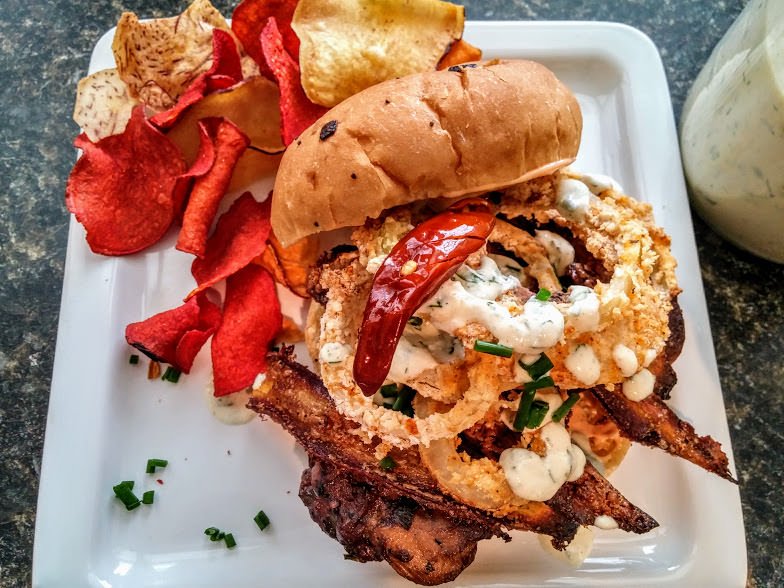 And, here is my last minute verification photo: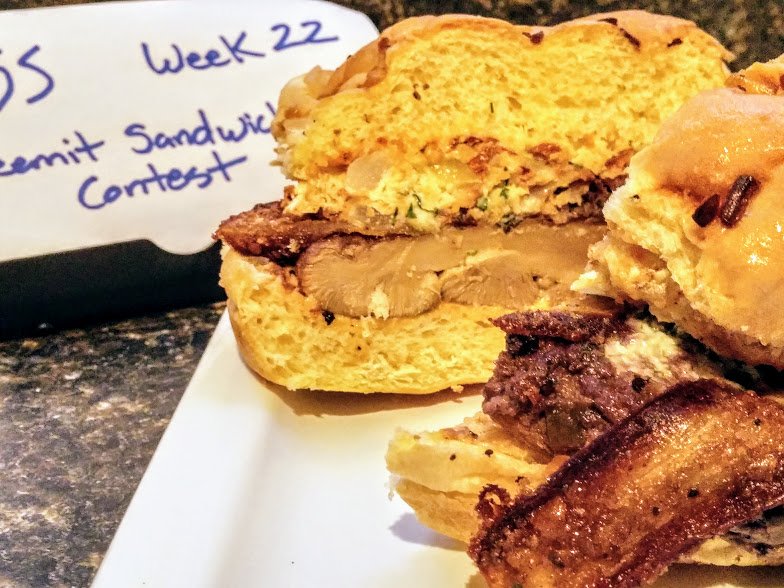 ENJOY!!
Until tomorrow, all the best my fellow Steemians!


Hi, I'm Benita G. You may also know me as, or call me, @AtMemesTable.
Hope you loved this post. Now, make me a happy girl and upvote my post and follow me.
I would love to have the opportunity to talk to you and to get to know you and you me. Check me out later! 'Cause you'd best believe that I'm going to be checking you out! Find me @AtMemesTable.
See you tomorrow!