Resource Credits effectively block spam on Steem
Hi Steemians!
New users get a 15 STEEM POWER delegation at the beginning. Often, in the first days of using the account, they consume all available resources. This article is dedicated for new users to get acquainted with the technical aspects of Steem blockchain.
---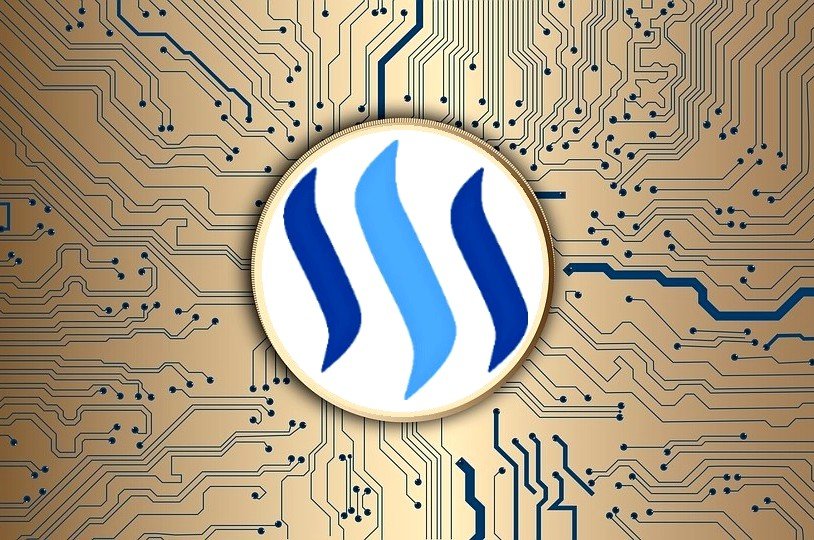 Source: Pixabay link [CC0 License]
---
After entering the Resource Credits, account with a small amount of STEEM POWER have much limited ability to create spam. After adding more posts or comments, the user of a weak account must wait until the resources are renewed. Probably after the introduction of Resource Credits, you see a decrease in Steem activity, but this is correct. Each type of activity now costs the right amount of resources. STEEM POWER therefore gives you the advantage of being more active than others!
---
Strip of vote power and resources on the page https://steemd.com/@astromaniak (enter your account name).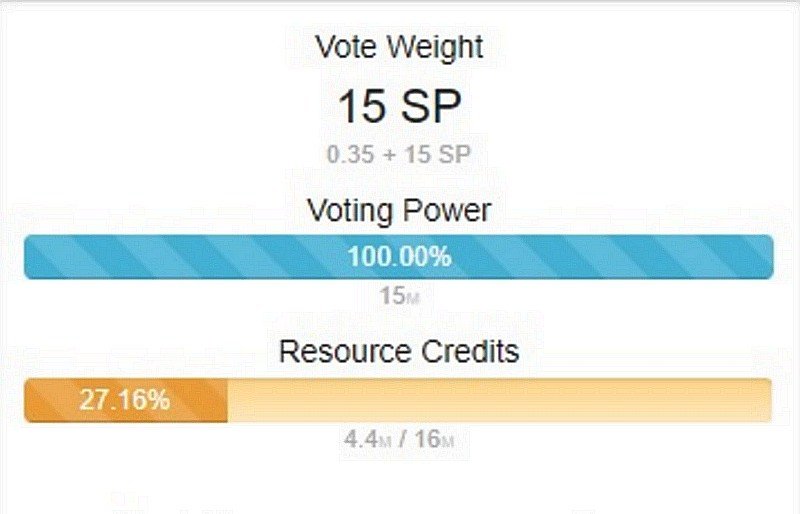 ---
How was it before? Until September 25, 2018, an old bandwidth system was in effect. Similarly, like now the bandwidth of a given account depended on the amount of STEEM POWER, but the message '' Bandwidth limit exceeded '' popped up on weak accounts only when there was a lot of traffic in the Steem network. Then weak accounts could have problems with the operations. However, in most cases it was possible to spam the network with many posts a day or comments with various types of links or ads. Therefore, this system was comfortable for new users without a larger amount of STEEM POWER, but allowed for littering the platform, especially by all kinds of advertising bots.
---
Statistics that show what our resources allow (https://steemd.com/@astromaniak).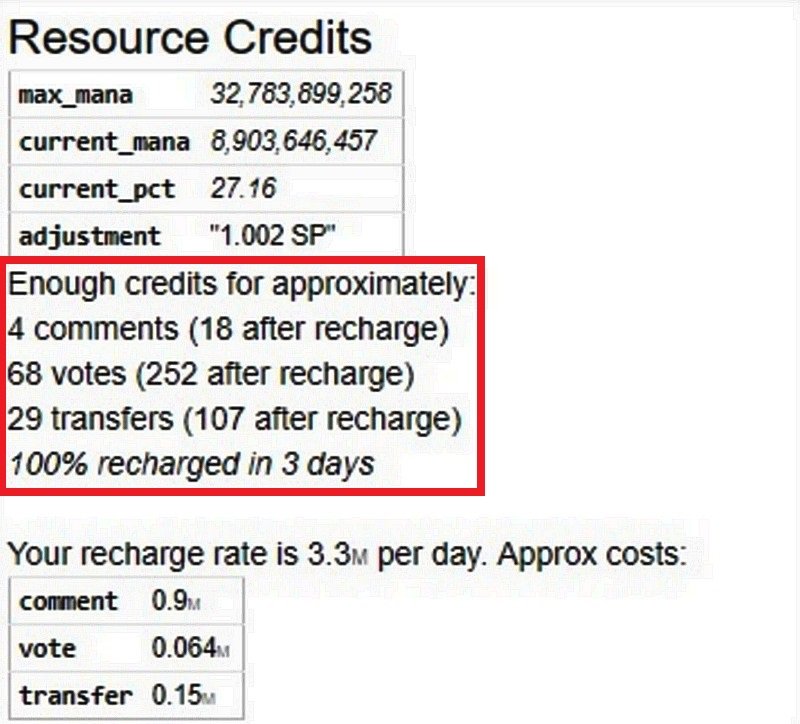 ---
The new system is obviously a change for the better. The network traffic has fallen, but it has become more transparent. Is the new system demanding? I think not. To be able to use Steem efficiently and actively, it is enough to have 20 - 50 STEEM POWER. On the steemd site (link above), each of us can see the information, how many comments / posts, votes and the number of transfers he can make from the amount of SP he currently has and values with charged power. Resource Credits just like our Voting Power regenerate at a rate of 20 percent a day.
---
Did you receive this message? This means that you have used up your resources, you probably have little STEEM POWER units. You must wait until the resources charge or buy SP to be able to perform any activity.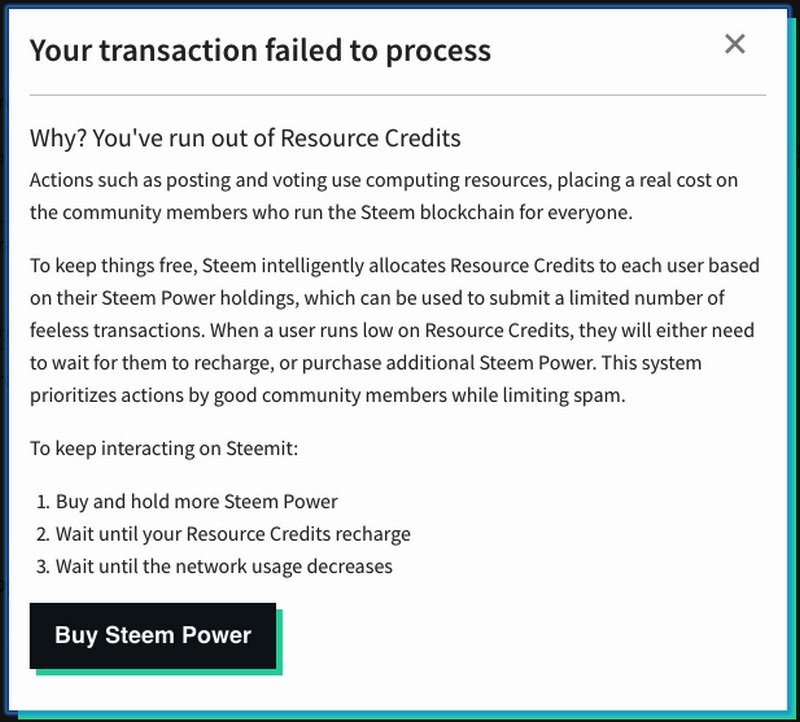 ---
With little STEEM POWER amount, you have to be careful, for example, not to forget about it when you write the comments, because when you use up resources you have to wait a few days to recharge it. Resource Credits they regenerate immediately by get SP delegation from someone or purchase an SP from an external exchange and using the Increase Power Up option. Adding several STEEM POWER units will automatically renew part of the Resource Credits. I hope that this information will be helpful for you.
---
Thank you for reading!