Succulents In Black and White
---
Monomad Pink Succulents
---
This was my second entry to the black and white photography contest.
These pink succulents were growing in the shelter of a slate wall. The photograph was taken on a cliff top walk above the village of Boscastle in Cornwall.
---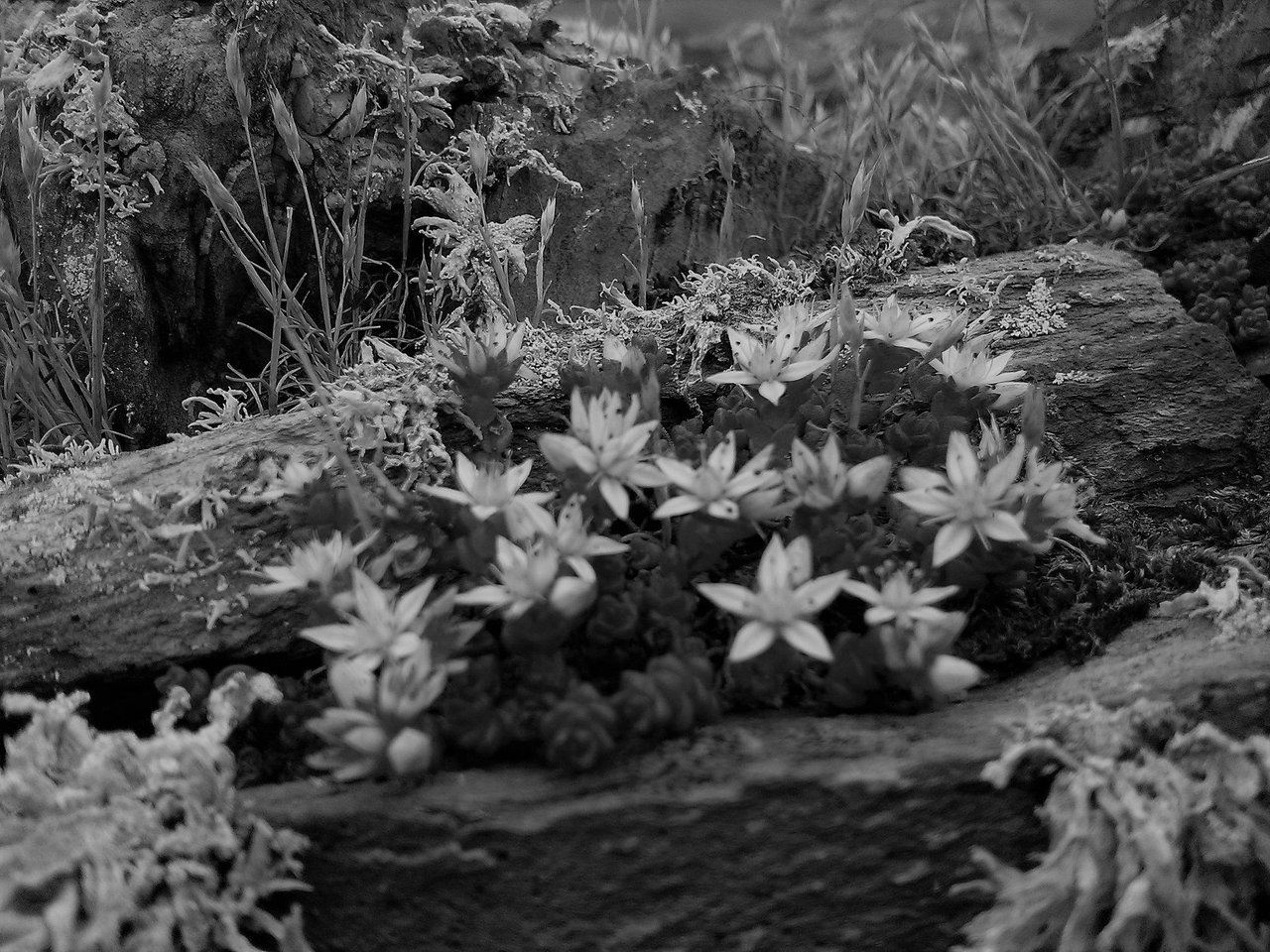 Click on the arrow to view full screen!
Previously posted on the account @gillianpearce
~ ~ ~ ~ ~ ~
Like Something Your See Here?
Most art posted is for sale - crypto or fiat.
Please leave a message here or on Discord if you would like to know more.