The road to Steemfest | Get to know other Steemians! - Week 6
The road to Steem Fest continues and we are two months away from the biggest Steem Related event of the year.
---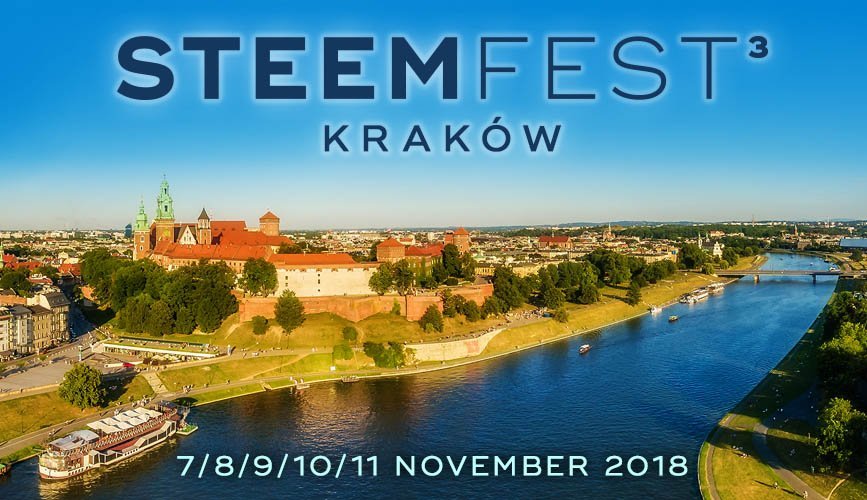 Remember that the Steem Fest ticket store is open now! You can already start buying your tickets in www.steemfest.com
For this sicth week the topic was Expectations. The cool part about having topics is is that if you want to write about whatever you want it´s ok, the topic is just a suggestion. This week more than 30 people used the tag but, I read all the posts and it seems only 20 Steemians wrote about their Road to Steem Fest, the other people used the tag because it´s Steem Fest related but not really related to this little dynamic. There are some Steemians who wrote about last week[s topic so I´m including them in this compilation.
Oh right, the main idea of this dynamic is to get to know each other a bit more before meeting in person and then, when we actually meet it won't be awkward and we won't have weird silences but instead, it will be like two friends meeting after a long time of not seeing each other.
If you are almost certain you´ll be there or are making everything to attend, feel free to join us!!
Next week´s idea...

---
Funding my trip to Krakow

---
I will be voting 100% on every post that joins this dynamic to help out your funding, the only thing your post has to include is a link to your previous posts about #roadtosteemfest. I will only vote on posts from people that joined this little initiative at least once before I publish this post.
So in this week´s post, talk about how you plan to fund your trip and we´ll come to your aid and vote it. I hope that everyone who´s joined at least once the #roadtosteemfest initiative does the same as me and help you fund your trip.
Anyway, these are the posts from week number 6 - Expectations - don´t forget to show them some love with votes or better yet, with comments, remember we are all meeting in just two months!
---
---
Also, @rubencress came up with a sick banner that we can all use in our posts related to Steem Fest, check it out here