How To Make the Best Salad on a Planet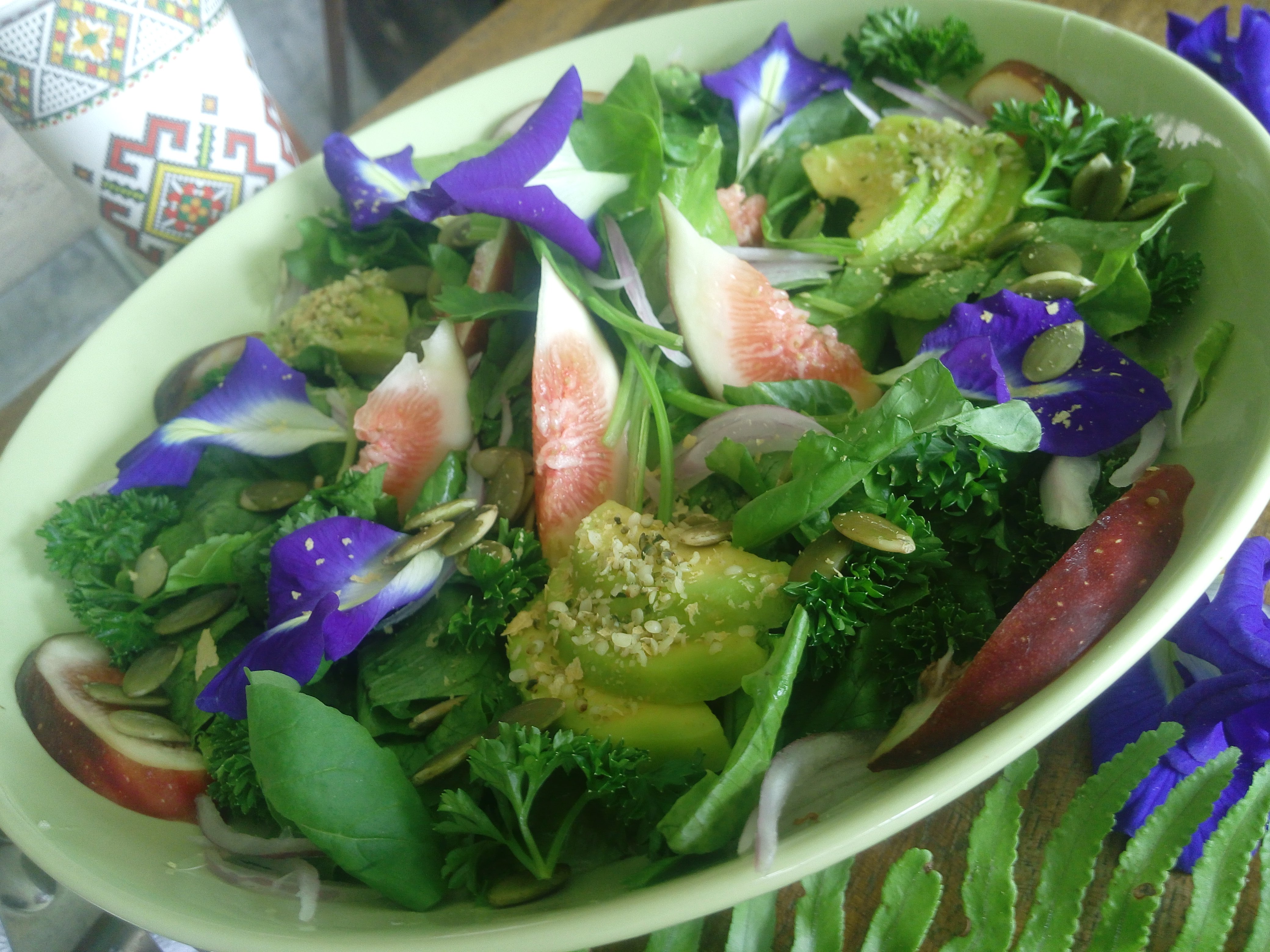 Do You like salad?
Do You know how to make it exciting?
Here are a few tips to all the beautiful people who are teaching themselves to make food for their loved ones and enjoy eating like Gods.
Salad can turn into the most exiting meal when we know a few secrets.
A few things to keep in mind:
FRESHNESS of all the ingredients is the key. There is nothing less attractive than some tired looking salad sadly looking at you from your plate.
Dressing. It can turn just a few salad leaves into the most exiting sensation.
Duality dance: crunchy and soft, sweet and sour, dark and light colors of the food.. that makes any meal interesting.


![20180524_184443.jpg](
When I teach my Healing Food Workshops I dont like giving recipes, I like introducing a new way of thinking. Once we are inspired to think creatively and use our imagination, we don't need recipes, we know how to CREATE.
The Best Salad in the World formula goes like this:
Pick the best salad leaves, preferably a few different kinds, like Roman and rocket. Wash and dry.
Chop juicy organic veggies like red/yellow peppers, cucumbers OR tomatoes Or both (if you don;t mind mixing the two)
add thinly sliced purple onion
always use sprouts, they are the high vibe nutrients. Sunflower/Alfalfa/Broccoli etc
add seeds/nuts, such as sunflower/pumpkin/hemp/sesame seeds, pine nuts, walnuts, cashews... etc
bring avocados!

Play with your food, experiment with adding vegan cheese, fruits and dry berries. I love adding figs or cranberries/raisins to some salads, like this one is one of my favorites. It is celery-green apple-carrot-walnuts-cranberries combination! It is divine!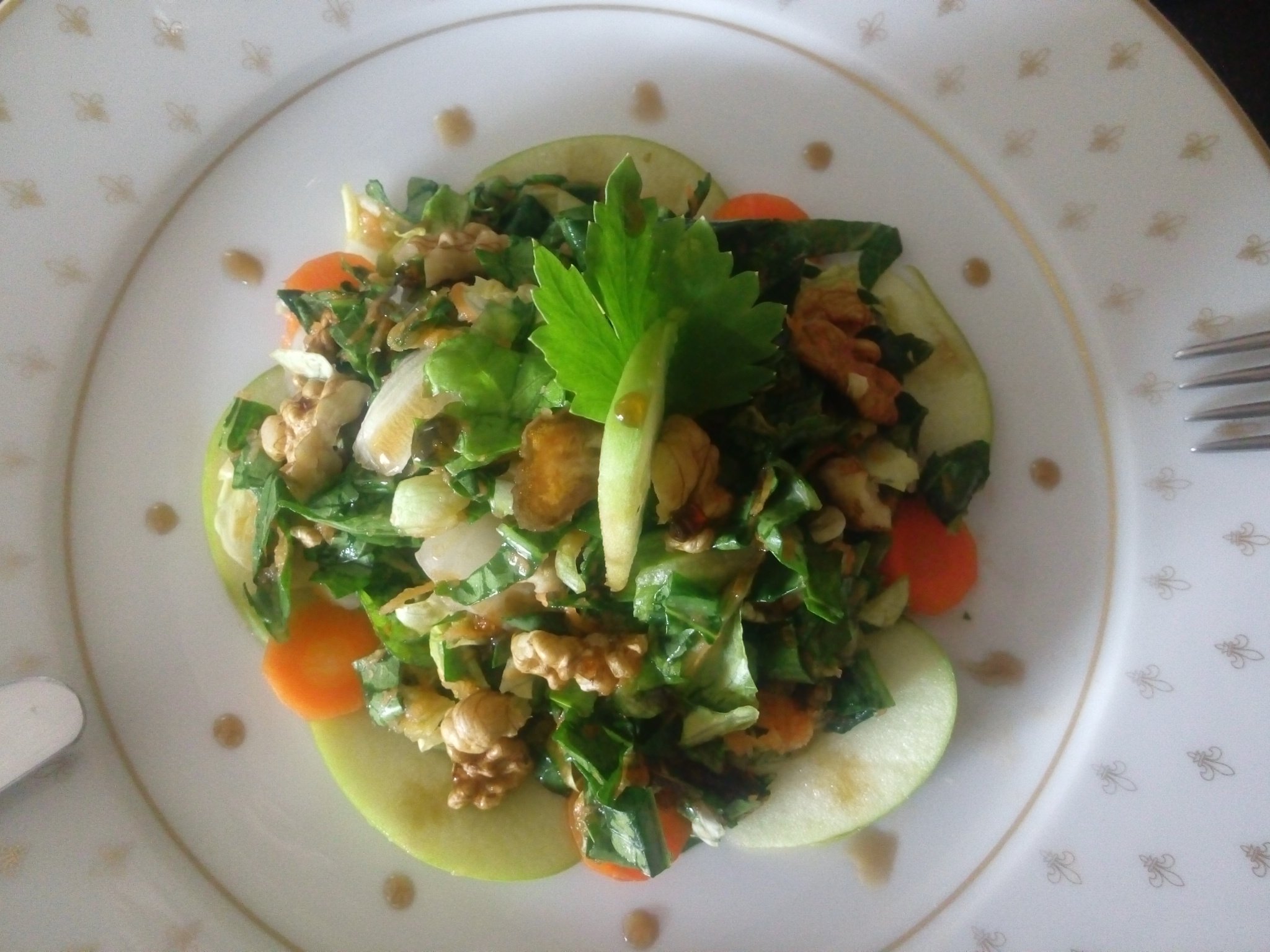 To make a basic good dressing we need:
High Vibe Healthy Oil, such as Raw Coconut Oil OR Organic Olive Oil
Apple Cider Vinegar OR fresh Lemon juice
Celtic/Himalayan salt
fresh herbs, such as basil/thyme/rosemary/coriander etc
grated garlic if you like it
Just blend all the ingredients together. this dressing can be stored in a refrigerator for a week (maybe longer).

You can serve the dressing on the side OR gently massage it into the salad mix!
Garnish your creation with herbs and flowers.
Serve with Love!
Enjoy.
from "My Own Doctor" Book.
Anna Suvorova
Health/Yoga Educator. Inspirer.
Food Artist. Author.
Dreamer of a better world for all