Moroccan traditional food 👍👍
Moroccan Salad: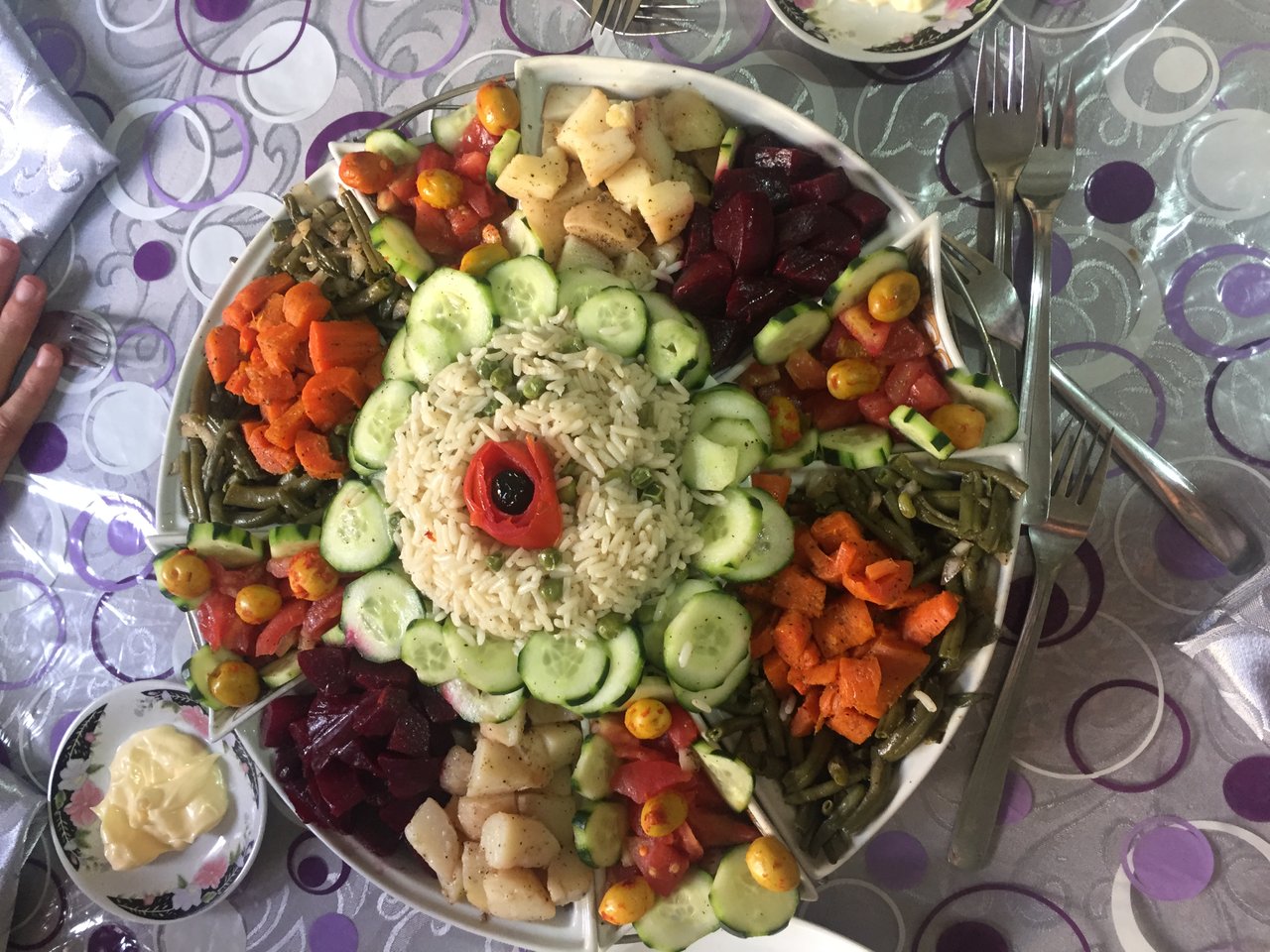 Moroccan pastilla:
Moroccan pastilla with chicken, almonds and honey, a subtle sweet and sour combination, ultra easy to prepare for beginners and novices and so much better homemade. Such thin sheets of Filo pastry spread generously with melted butter (or Smen) for an excellent puff pastry, hide between them a succulent stuffing made from tender chicken pieces and flavoured with ginger and cinnamon, turmeric and saffron with a hint of freshness brought by fresh chopped parsley, caramelized onions soften everything and finally crushed almonds with cinnamon subtly sweetened with whole sugar give crunch and delicacy to sublimate this dish. Sprinkle the generous amount of honey from the flowers still warm and enjoy it immediately! I can't even talk to you about it!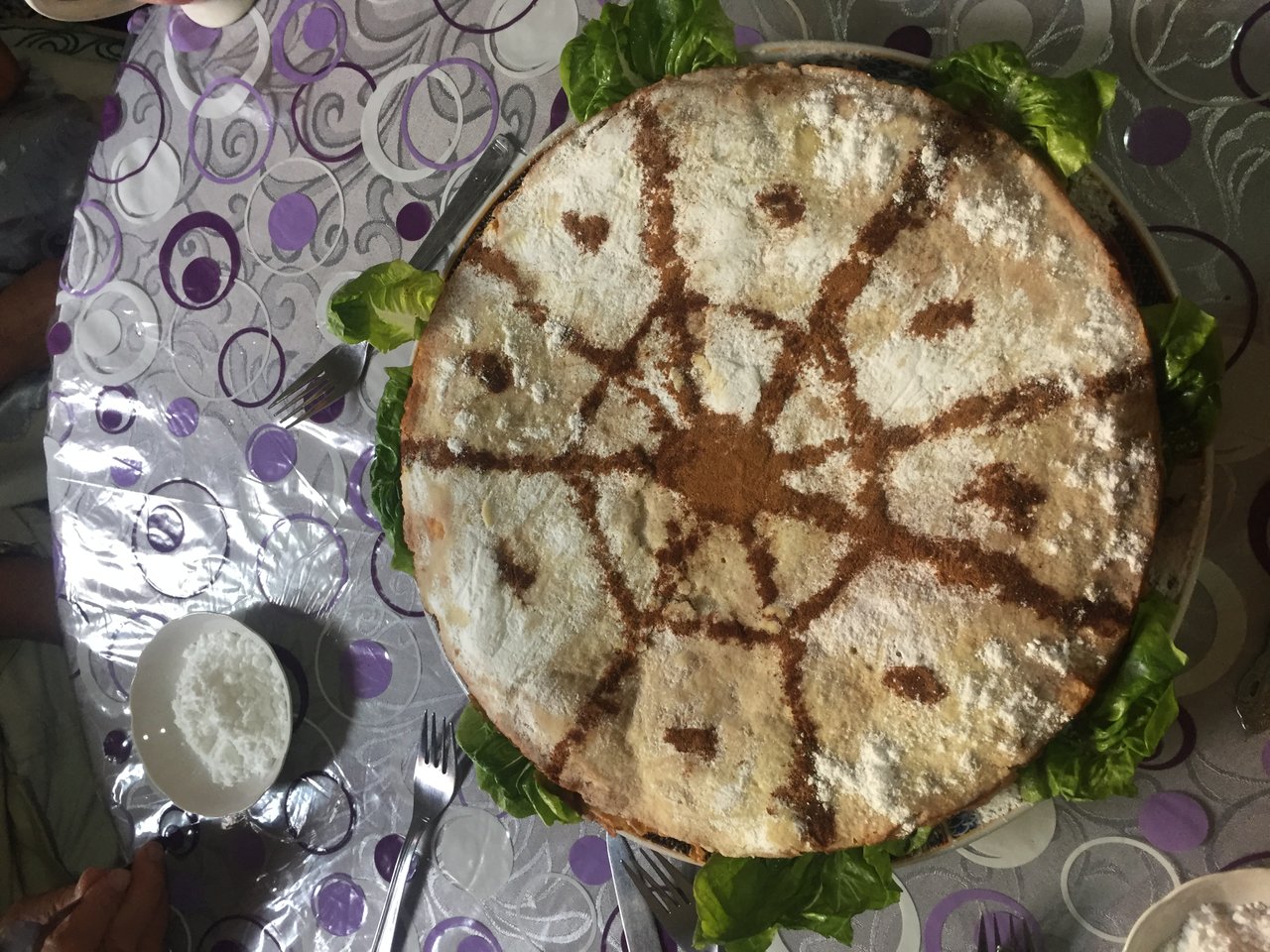 Moroccan COUSCOUS:
Ingredients :
Ingredients for semolina
500g of medium semolina -
2 tablespoons olive oil -
1/2 glass of water -
Salt -
Smen -
Meat and vegetables
1kg of lamb shoulder -
1/2 white cabbage -
150 g canned chickpeas -
2 small tomatoes -
2 white onions -
4 carrots -
2 zucchini -
4 turnips -
2 potatoes -
1 small bunch of flat-leaf parsley -
About 4 L of water -
Ingredients for spices
1 teaspoonful of Rass el Hanout -
1 teaspoon black pepper -
1 teaspoon ginger -
1/2 teaspoon saffron pistils -
1 Knorr type broth cube -
1 very sweet pepper type small green pepper -
Instructions :
1- In a couscous maker, pour a little oil and brown the meat cut into pieces.
2- Cut the onion into large slices and add to the couscous dish. Add parsley and spices and mix.
3- Add the chickpeas and the small green pepper. Mix, cover with water and cook.
4- Meanwhile, prepare the vegetables, wash, peel and cut and chop. Cut carrots and courgettes lengthwise, preferably.
5- As soon as the meat begins to detach from the bone, add the turnip and potatoes. Let it cook for 15 minutes.
6- Add the other vegetables and cook for an additional 15 minutes.
7- In the meantime, prepare the semolina.
8- In a very large bowl, pour the couscous, salt and a good drizzle of olive oil.
9- Mix with your fingers so that the oil is incorporated into the seeds. Then water with a little water so that the seeds detach from each other.
10- Then place the semolina in the top of the couscous maker placed on the broth.
11- Cover the couscous and cook for about 15 minutes.
12- Then pour it into a large bowl. Add a very small amount of water and mix with your hands, taking care not to burn yourself.
13- Put back in the top of the couscous pot and let the steam cook the grains for another 15 minutes. Repeat the operation until the couscous semolina is soft. You can add a little smen to give it a pleasant taste.
14- When everything is cooked, pour the semolina into a large dish and make a small well in the middle to pour some juice into it.
15- Place the meat first and then add the vegetables around it before basting with broth.
16- Pour the rest of the broth into bowls. For those who wish, you can add a little harissa to the broth to make it spicy.
17- Couscous can be enjoyed very hot.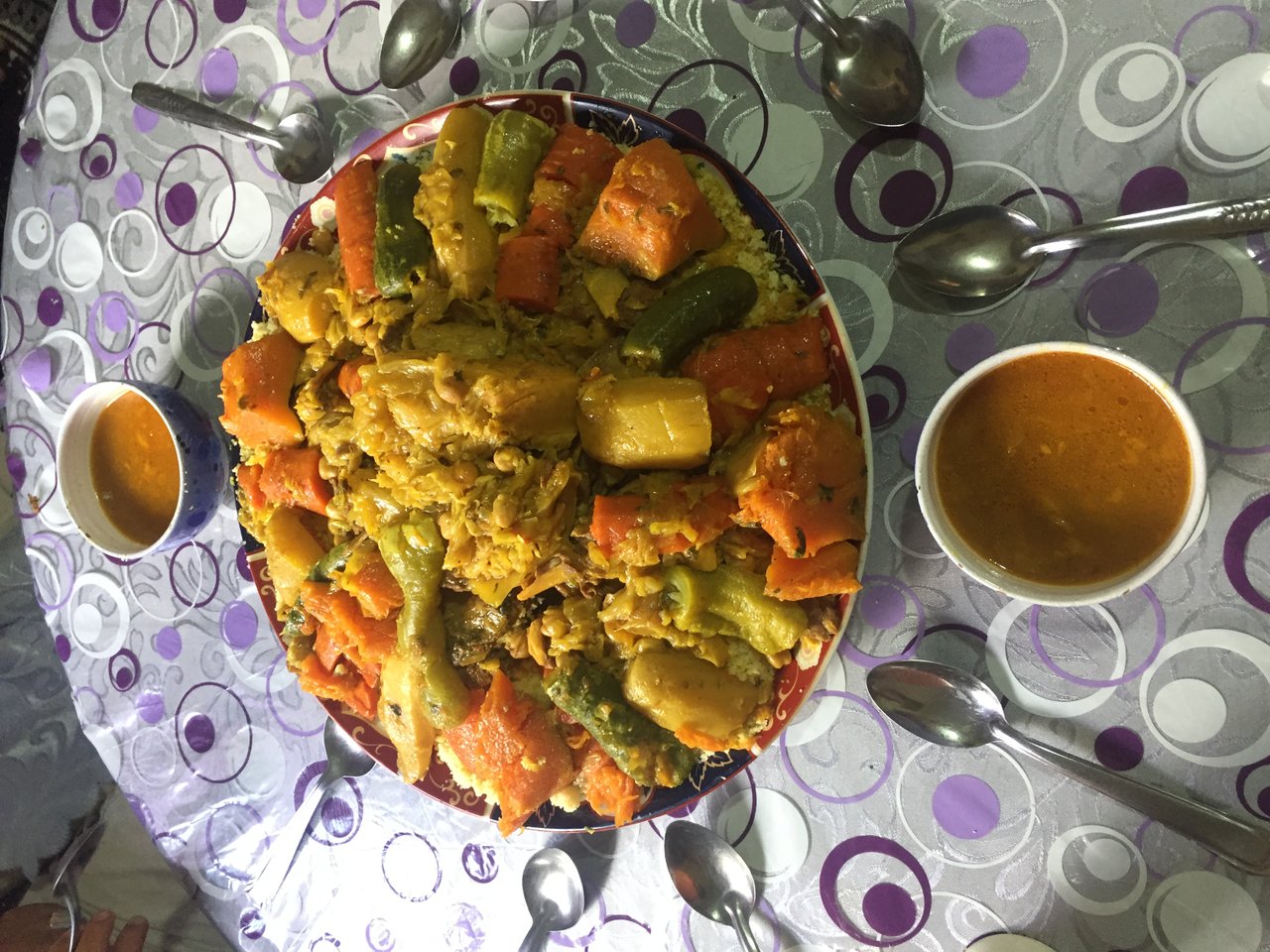 Thank you for your support and have a good day 👍👍
Kindly
@aminealaoui