Evpatoria is a city filled with the sun.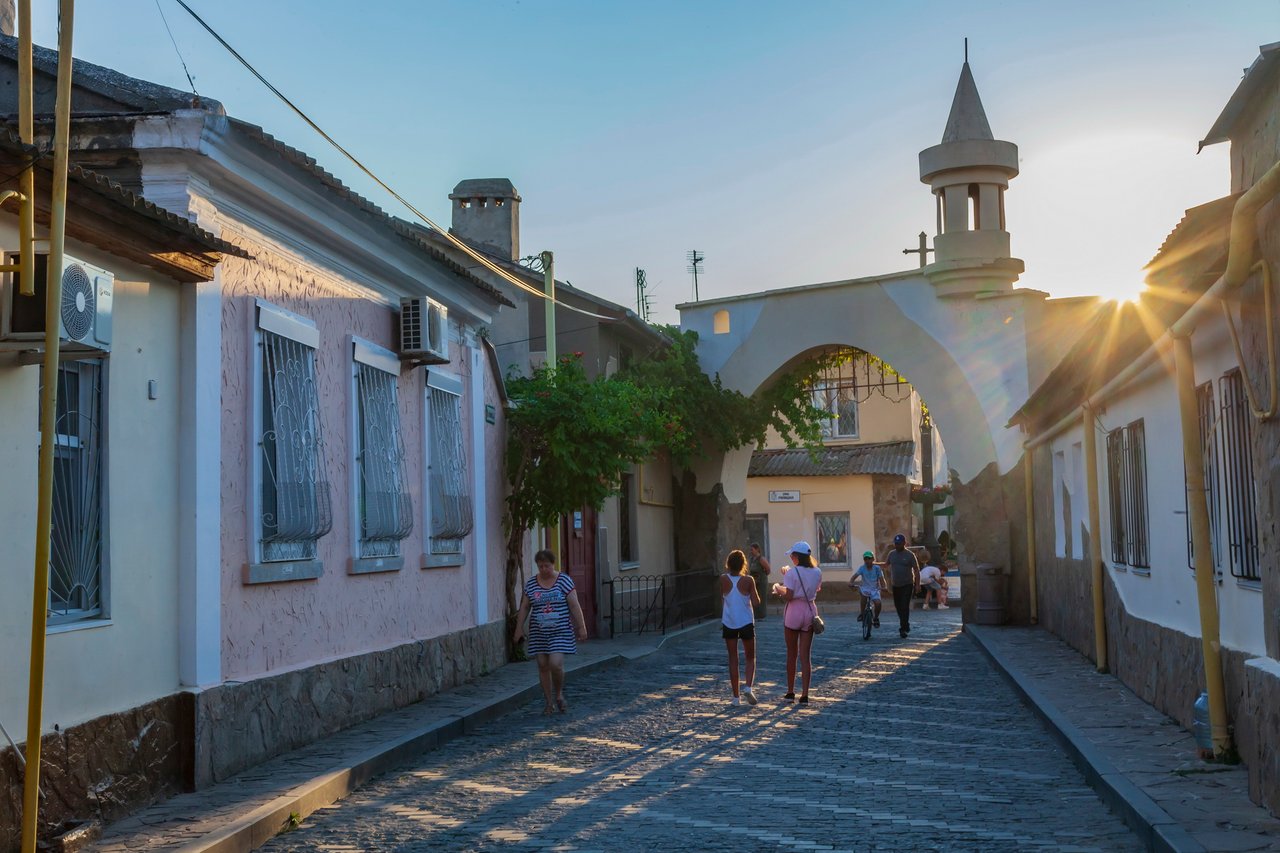 Evpatoria
A town with a rich history and beautiful old streets.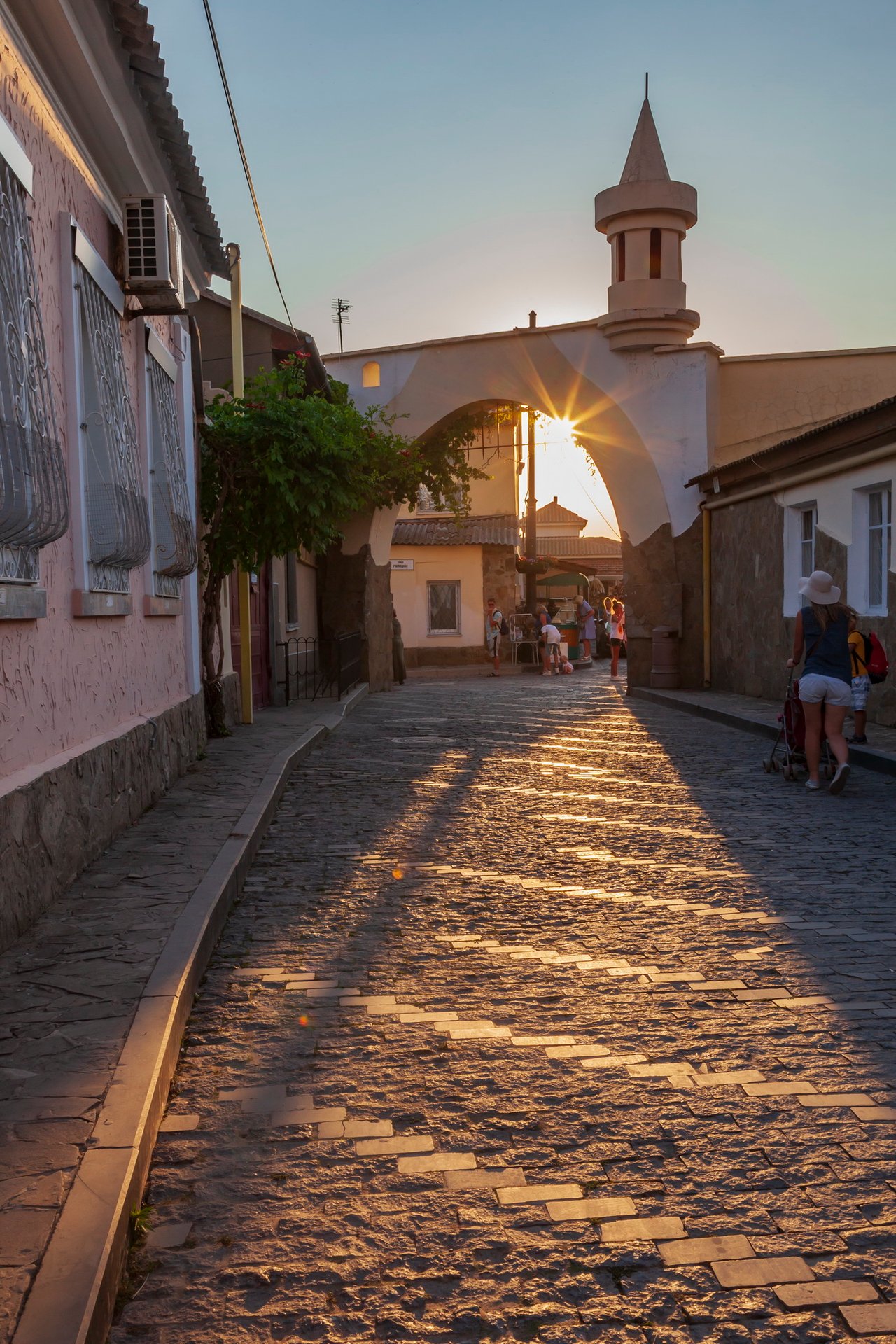 I led the life of a beach vacationer in this city. The clear sea and sandy beaches with a gentle entry into the sea - this is the perfect place to relax with young children.
In addition, Evpatoria is another place of residence of the ancient Karaite people. I already told you that I visited the cave city of Chufut-Kale. The Karaite people also lived in that place.
Walking around the city I came across interesting views, simple and at the same time very vividly talking about who lives in this place.
For example, a courtyard in which everything is ruffled by multi-colored stains drying clothes. It is so cozy and at the same time evokes a feeling of a picturesque canvas.
Today I would just like to show some photos so that the viewer would have a feeling from this city.
I walked through the old streets of the Karaite quarter and went to a beautiful restaurant. This restaurant has national cuisine and does not serve alcohol, but dishes such as pilaf or pasties are very tasty.
After a little snack, we went to the promenade. Everything is very beautiful here. Here and there music is heard. This is played by street musicians.
Evpatoria has a rather hot climate. The city is located in the steppe zone but the number of sunny days in it is the largest of all Crimean cities. On hot days everyone is looking for a good shadow.
So this cat found an original place to lie down. The cat settled in the mailbox.
Walking past the fountain, I could not help but stop and take a picture of this miracle in the rays of the setting sun. Light gusts of wind carried a cloud of small brigs on me. It refreshed and amused me.
A complete sense of celebration.
We sat in a cafe on the shore to drink a glass of wine.
After a little walk along the coast, we went home to the hotel. It was already dark. It was a beautiful evening, which gave us the magical city of Yevpatoria.
By the way, Evpatoria from Greek can be translated as noble, born of a noble father. I must say that there is something in these words.
So, looking at these Crimean photos of mine, I again plunge into warm evenings, as if into the warm waters of the Black Sea.
I am already starting to miss the days when I was in Yevpatoriya, walking along the promenade, drinking good white wine and breathing in the pleasant sea air.