Music for long drives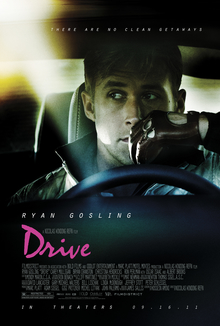 Source - one of the movies that I like
---
Hello dear Steemians,
I got nominated by @backinblackdevil for a challenge that he started. The challenge is to post some of the music we listen to during long drives. He knows that I spent a lot of time in the car so amybe this is why I got nominated. Thanks by the way for this.
I like to listen to audiobooks in the car so I can use my time in a efficient way. Mostly I'm on the phone in long calls. But when I don't call people or listen to audiobooks, I like to listen to music. For driving I like classic music a lot. It is relaxing and let's my mind wander. Vivaldi, Mozart and Chopin are good examples of what I listen.
---
Vivaldi - Le quattro stagioni
---
Like you may know, I like also electronic music a lot. Something like this.
---
Solomun - Somebody's Story (Original Mix)
---
Or I might go with a combination of electronic music and classic.
---
Interstellar Suite - The Danish National Symphony Orchestra (Live)
---
And if we are at combining different kind of music, I will go again with classics and combine it with rock in some of the greatest songs ever.
---
Metallica - Nothing Else Matters
---
I will stick to rock now, as it is always good to keep me awake.
---
Rammstein - Ich Will
---
Or some old rock...
---
Deep Purple - Child in Time
---
I listen to a big variety of music and usually don't take music with me as I try to discover new artists and new songs by listening to the radio. I need to avoid the mainstream stations for that.
As I have to nominate two more people, I will nominate @uwelang and @archaimusic, use the #musicbydrive and nominate also 2 people.
---