Lifestyle challenge week #58 / Lifestyle Challenge Woche #58
Hello,
the week was full again. At work, it was exhausting again. I was traveling for 4 days this week, luckily it was not so hot outside. The downside was that the rides have become longer due to the rain. I like driving through the rain when others are not on the highway. When the highway is full, everything slows down because most of them are either slower or frightened by the rain.
The next two weeks will be full again. I have to give a few lectures, but I do not feel like it at the time. I like to give lectures in general and am not shy in front of people. Five years ago it was very different when I held my first pitch in Germany.
With my goal to lose weight, it was rather slow. Again, I had to invite the customer to dinner three times. And one customer wanted to order pizza for the whole round. I can't refuse such invitations. So my keto diet has suffered extremely this week.
This week I was only twice in the gym, where, as usual, the back and the legs have been trained. I've increased the weight on most exercises this week. I try to correct my back position as much as possible.
For the main project was a little time because most of the things I have to solve are solvable only during the day and I'm mostly busy. I did some things but nothing happened. Next week I have to be active again and put more pressure. These are things I can not do. I'm curious what's coming.
I did not play poker this week. Wanted to play a bit on lucksacks.com, but I did not manage it.
New projects have been released on Steem, such as the
@steem-ua
project, which re-evaluates reputation. It's not perfect to look at the Top100, but it's a bit different.
Our witness, the
@ro-witness
, is at 82. Thanks for your votes.
Hallo,
die Woche war wieder voll. Auf der Arbeit war es wieder anstrengend. War diese Woche für 4 Tage unterwegs. Zum Glück war es nicht mehr so heiß draußen. Das Nachteil war es das die Fahrten länger geworden sind wegen des Regens. Ich mag durch den Regen zu fahren wenn andere nicht auf der Autobahn sind. Wenn die Autobahn voll ist, wird alles langsamer weil die meisten, entweder langsamer fahren oder erschrocken vom Regen sind.
Die nächsten zwei Wochen werden wieder ganz voll sein. Ich muss ein paar Vorträge halten, wobei ich zum Zeitpunkt keine Lust darauf habe. Ich mag Vorträge halten im generellen und bin nicht scheu auf der Bühne. Vor 5 Jahren war es ganz anders, als ich mein ersten Pitch in Deutschland gehalten habe.
Mit meine Ziel abzunehmen ging es eher langsam. Wieder musste ich drei mal den Kunden zum Abendessen einladen. Und eine wollte unbedingt Pizza für die ganze Runde bestellen. Da darf man keine nein sagen. Also meine Keto-Diät hat diese Woche extrem gelitten.
Diese Woche war ich nur zwei mal ins Fitnessstudio, wo wie üblich das Rücken und die Beine trainiert worden sind. Ich habe diese Woche die Gewichte bei den meisten Übungen erhöht. Ich versuche so viel wie möglich meine Rückenposition zu korrigieren.
Für den Hauptprojekt war wenig Zeit, weil die meisten Sachen die ich lösen muss sind nur während des Tages lösbar und da bin ich meistens beschäftigt. Ich habe ein paar Sachen eingeleitet aber es ist nichts geschehen. Nächste Woche muss ich wieder aktiv sein und mehr Druck machen. Es sind Sachen die ich nicht erledigen kann. Bin mal gespannt was kommt.
Poker habe ich diese Woche nicht gespielt. Wollte auf lucksacks.com ein bisschen spielen, aber bin nicht dazu gekommen.
Auf Steem sind neue Projekte erschienen wie zum Beispiel das
@steem-ua
Projekt, das Reputation neu bewertet. Es ist nicht perfekt wenn man sich die Top100 anschaut aber es ist schon etwas anders.
Unser Witness, den
@ro-witness
, ist auf 82. Danke für eure Stimmen.
---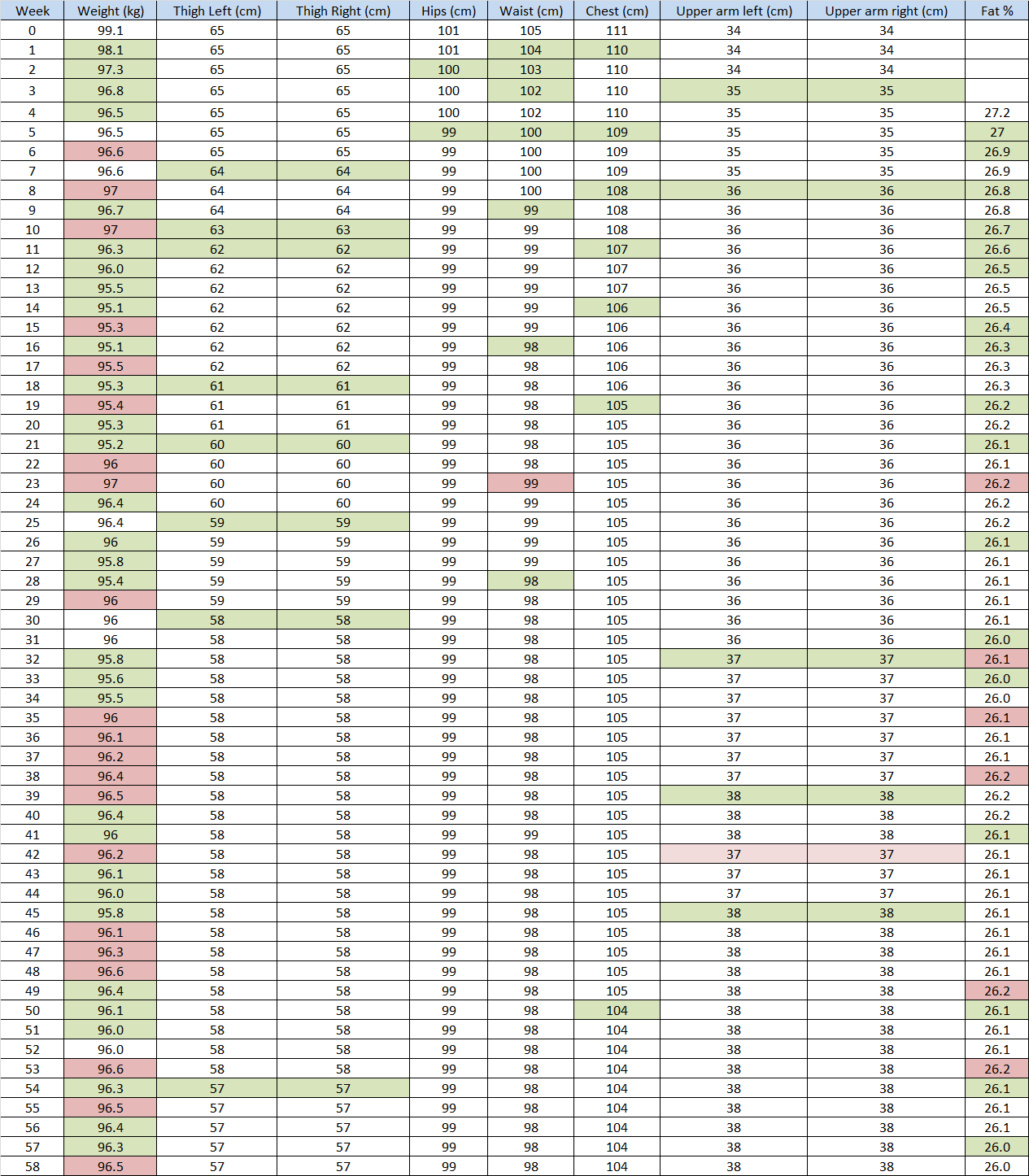 ---