Lifestyle challenge week #49 / Lifestyle Challenge Woche #49
Hello,
the week was at work like last week. Full and with many challenges. Last week I was traveling again for 3 days. I hope that with the vacation time the workload gets smaller and I can edit and finish things that hang forever.
Regarding fitness I was only 2 times in the studio where the back and the legs have been trained. I will try to spend more time on this important activity. Also with the diet, I am not satisfied. I'm planning to just stop the days to say everything and do it right like I've been planning for a long time. Last time when I lost 25kg, I did it that way, one day just said stop.
With the main project, it was a real roller coaster ride this week. All I had to do was done thoroughly. The opposing party did not and the facts were not really as they have been presented. It's critical now because this part of the project is through. I just saw that everything was not right and now I have to be very careful about planning the next steps because it can be very expensive. But that's the way to learn, through experience.
Unfortunately, I have no time for poker, as well as no time for other cryptos.
I'm on track on Steem, being involved in various projects and communities, and feel good. The price is not exhilarating but that should not bother me. Our witness, the
@ro-witness
is running well and will not lose blocks. Thanks for your votes.
How was your week?
Hallo,
die Woche war wie letzte Woche auf der Arbeit. Voll und mit vielen Herausforderungen. Vorige Woche war ich wieder 3 Tage unterwegs. Ich hoffe das mit der Urlaubszeit die Arbeitsbelastung kleiner wird und ich Sachen die ewig hängen bearbeiten kann.
Beim Fitness war ich nur 2 mal ins Studio wo das Rücken und die Beine trainiert worden sind. Ich werde versuchen mehr Zeit für diese wichtige Aktivität zu nehmen. Auch mit der Ernährung bin ich nicht zufrieden. Ich plane die Tage einfach stop zu allem zu sagen und es richtig machen wie ich schon seit langem plane. Letztes mal als ich 25 kg abgenommen habe, habe ich es auch so gemacht, eines Tages einfach stop gesagt.
Mit dem Hauptprojekt war es eine echte Achterbahn Fahrt diese Woche. Alles was ich machen musste habe ich erledigt und gründlich gemacht. Die Gegenpartei aber nicht und die Fakten waren nicht wirklich so wie die es vorgestellt haben. Es ist kritisch jetzt, weil dieses Teil des Projekts durch ist. Ich habe nur danach gesehen das nicht alles stimmt und muss jetzt sehr vorsichtig sein mit der Planung der nächsten Schritte weil es kann ganz teuer werden. So lernt man aber, durch Erfahrung.
Für Poker habe ich leider keine Zeit, sowie auch keine Zeit für andere Cryptos.
Auf Steem bin ich auf Kurs, bin in verschiedene Projekte und Gemeinschaften involviert und fühle mich gut. Der Preis ist nicht berauschend aber das sollte mich nicht stören. Unser Witness, der
@ro-witness
läuft gut und verliert keine Blocks. Danke für eure Stimmen.
Wie war eure Woche?
---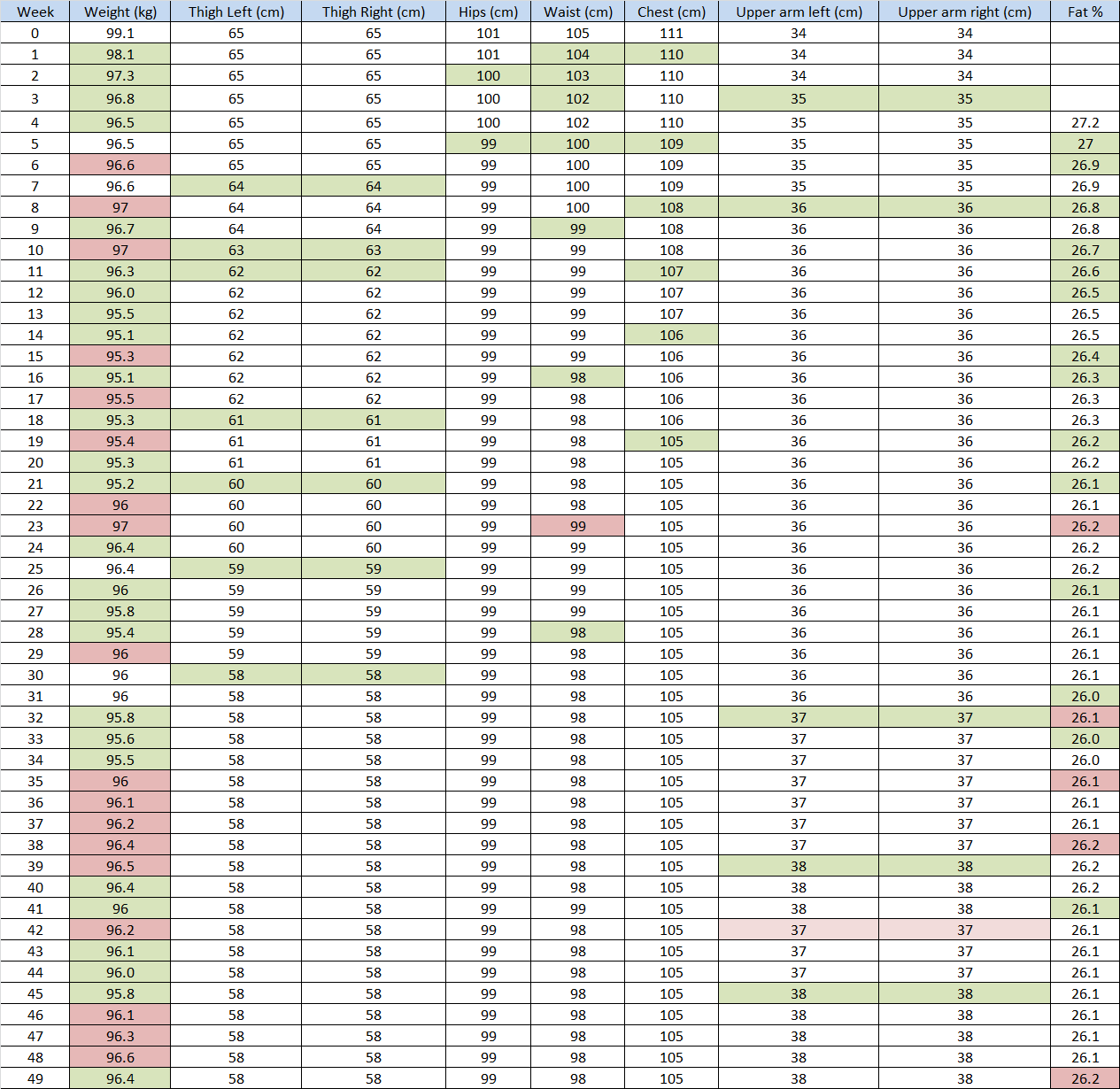 ---