Steem Power Giveaway: Win Up to 100SP For 4 Weeks - Results 17
Hello there,
We are on to the 18th week of my Steem Power (SP) giveaway initiative.
While the official post to kick-start the 18th giveaway will come up in a few hours, I will like to present the winner of the 17th giveaway
You can equally support new users if you don't have enough SP to donate. Check out @newbieresteemday and put a smile on the faces of promising new users by commenting on their posts.
A big thank you to @simplymike and @dragonblades for their support and collaboration.
@simplymike is equally supporting many new users with SP delegations and has many on her list. You wouldn't find many of such people on Steem. She's simply amazing. Thank you @simplymike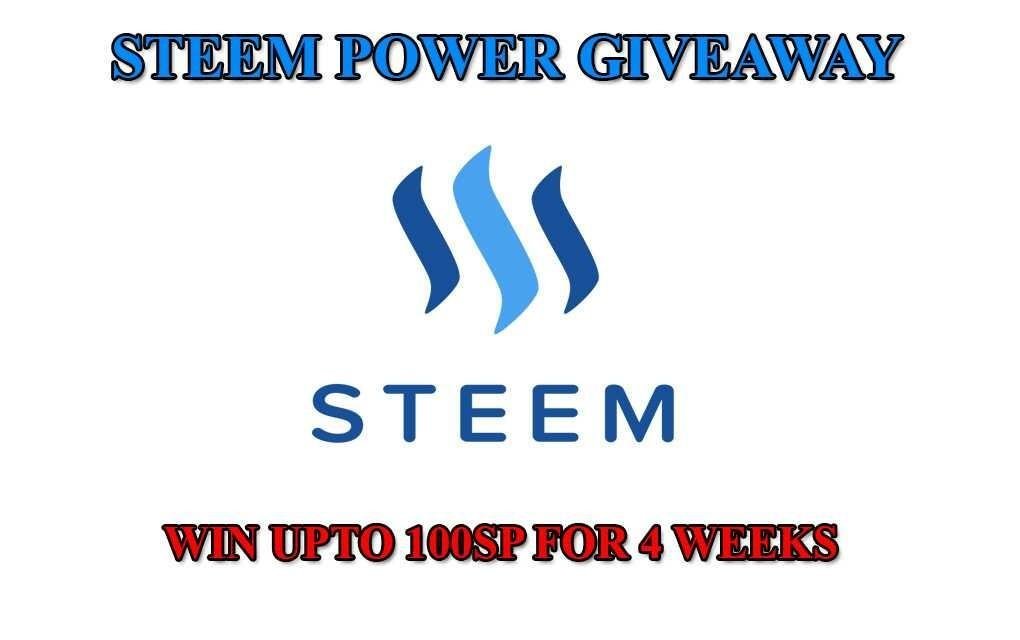 Created by me, @akomoajong
It is worth noting that 4 weeks are up for @deantonio who won 50SP and was the 13th winner.
To The Results
There was very little work with the @newbieresteemday account (I guess my friend is very busy nowadays) and those who's post were resteemed do not qualify for this giveaway.
Thus, there were two participants for this week's giveaway and they are applied on the giveaway post. These are @sljivanono and @makedonsk.
Before announcing the winner, I will start by reviewing the participants;
@sljivanono: less active and engaging on the chain. Has 45SP. Looking at the wallet transactions, I'm not convinced this user has long-term goals on Steem which is RULE 4

@makedonsk: less active and engaging on the chain. Has 17SP. This account has several power down histories and thus fails RULES 3.
Hence, there is no winner for last week giveaway.
Instead, I have decided to award 35SP to @angelro who also commented on giveaway post but was ineligible to participate. I noticed this user is very engaging and always low on RC. I hope 25SP will help in the meantime. Congratulations @angelro
Do not forget to put your posts at 100% power up as it is best way to go for new users and enable you to quickly obtain a better position on the platform as well as surpass RC challenges.
Thank you for your time and see you at the next giveaway that starts in a few hours from now.
Thank you for your time!
@akomoajong 23/06/2019