Like Top Tweets That Support Steem to Get A USD Pairing on Bittrex
Hello everyone, the struggle to get Steem chosen for a USD Pairing on Bittrex continues but this time around, Steemians are expected to come together as one and support this initiative further by liking top tweets.
This idea or initiative was brought up by @oracle-d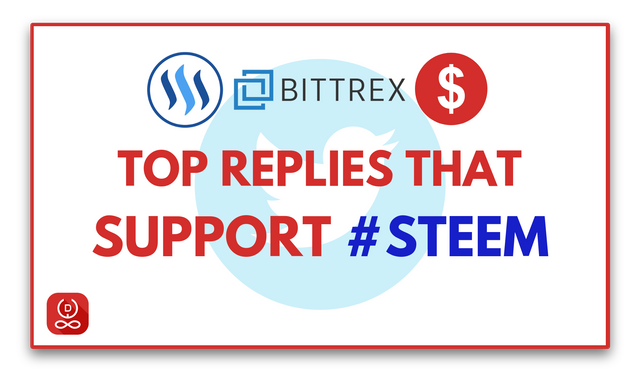 Source
What you need to do
The task is pretty simple,
A. Visit this tweet reply with $Steem or $STEEM and maybe drop some additional comments.
B. Like, retweet and comment on the top tweets below;
In addition, you can simply like any tweet that is supporting Steem.
I equally took out a few minutes of my time to participate in this initiative.
You can check my Twitter Page as an example see the actions.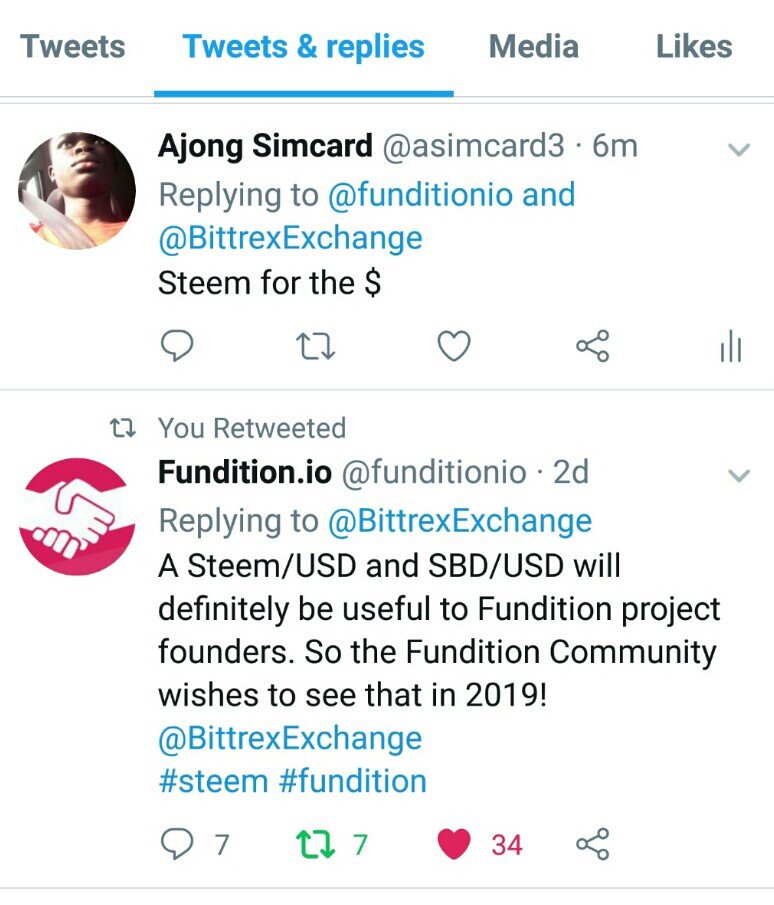 On this note, @oracle-d am calling on every Steemian including @oclinton @hermannsol @mwanjo @burlarj @rehan12 @jlordc to carry out similar actions.
Thank you for your time!
My Affiliate Area
You want to have fun on this amazing blockchain?
Join Steem monsters and get to play the game. Click here and login with steemconnect.
Win Steem by playing magic dice game. Click here and login with steemconnect.
Join this steemit community with over 19,000 members to make friends and get upvotes: Join here

Register and trade your cryptocurrencies with Binance, the number one ranked Cryptocurrency exchange in the world: Visit Website
@akomoajong 15/01/2018