Steemit Sandwich Contest Week #88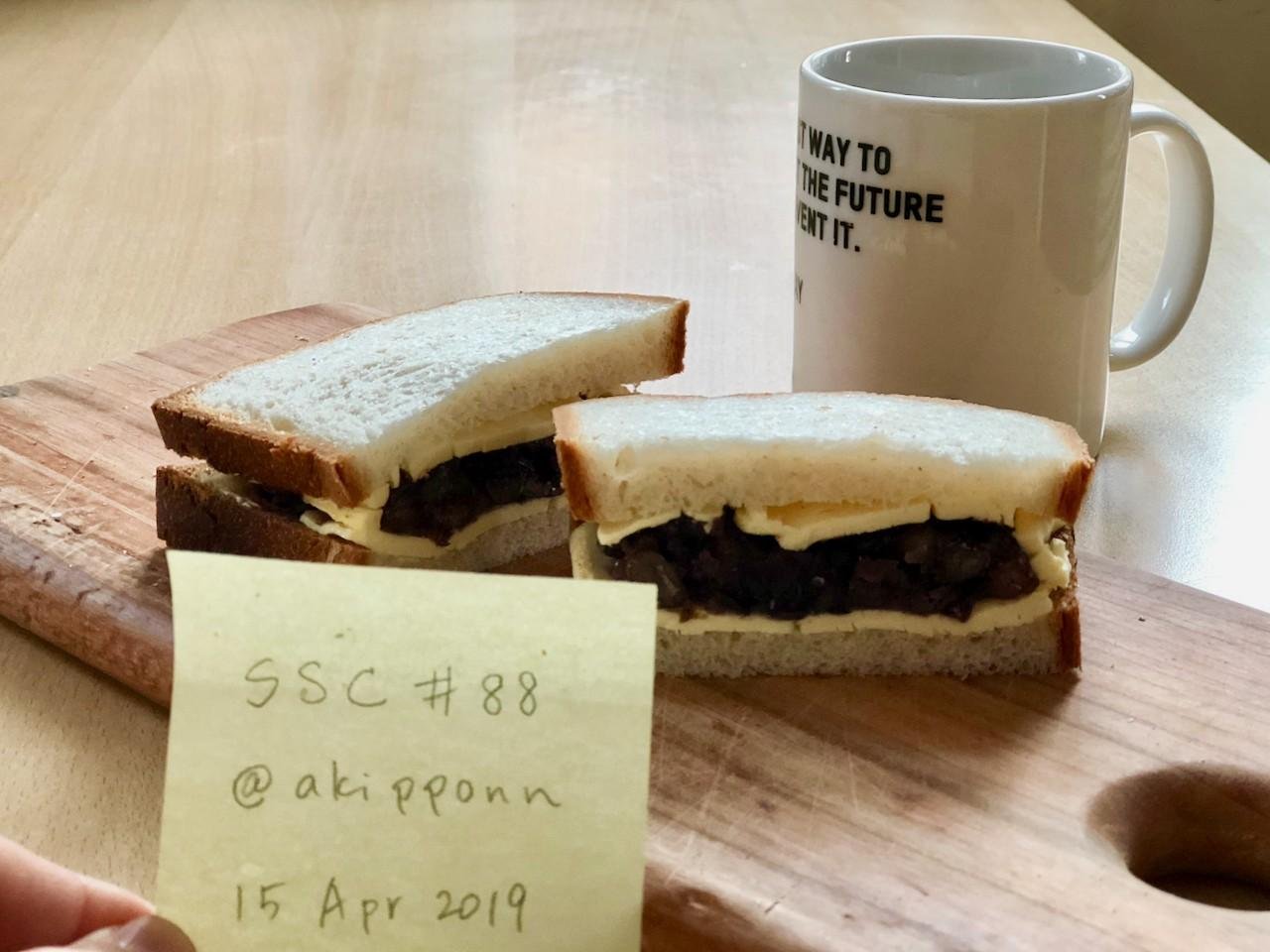 I participate in SSC (Steem Sandwich Contest) #88 hosted by @jaybird.
Steemit Sandwich Contest Week 88 - CONTEST NOW OPEN! - [3 Prizes + Sponsors @gringalicious & @llfarms]
This time I made An Butter Sandwich. After I saw @djynn's peanut butter and banana sandwich made for SSC #86, I wanted to make a sweet one.
Some of you may know "An" or "Anko" from a movie titled Sweet Been (2015). YouTube shows me German language version probably because I'm writing this post from Germany ;)
Sweet Bean (movie) - Wikipeida
Coming back to Anko/An, it is a sweet bean paste made with Azuki beans. Recently I cooked some and was looking forward to making this sandwich.
It is a simple sandwich just with butter and Anko. It's not my invention. There is a famous bread sold at one of the oldest Japanese bakery Kimuraya called "An butter", in which Anko and butter are rolled in baguette dough. Yes, it's my favorite!
Ingredients
Toast bread (home baked as always ;))
Anko
Butter ... excuse me for the amount. I like butter!
Pinch salt
I enjoyed the sweet salty oily indulging taste from morning. I'm curious how people react to this Japanese sandwich :D
---
毎週恒例、サンドイッチコンテストに参加します。ホストの @jaybird さんに感謝!
Steemit Sandwich Contest Week 88 - CONTEST NOW OPEN! - [3 Prizes + Sponsors @gringalicious & @llfarms]
@djynn さんがピーナッツバターとバナナの甘いサンドイッッチを投稿しているのを見て、和ジェリーサンドではないですが、あんバターを作りたい気持ちがむくむく。。。
今回はあんバターサンドにしました。バターの量はご愛嬌。。今朝起きぬけのお父ちゃんに「それははさみすぎだろう」と突っ込まれました。バター大好きです w
あんことバターの組み合わせは私が考えたものではなくて、銀座のパンの老舗、あんぱんで有名な木村屋に「あんバター」というあんことバターをフランスパン生地で包んだそれはそれはおいしいパンがあり、これをサンドイッチで手軽に作ってみました。
パンとあんこといえば、和菓子で有名な虎屋がおいしいあんこのペーストを出しています。新宿か銀座か、小さなお店では食べられるところもあったはず。スプーンですくって食べ出したら私は多分1瓶食べられます www
あんペースト | とらや・TORAYA CAFEオンラインショップ
そんなこんなの和サンド、特に海外のみなさんどう反応してくれるか楽しみです。