AKINBLOG DOCUMENTATION
AKINBLOG is a portfolio website script that has a php/mysql powered blog with a multi-user admin control backend. It is built on bootstrap and jquery in the frontend while the backend is powered by php and mysql as a database choice.
The demo can be seen here on my site
I have written about it here on utopian.
Below is a proof of work with my username (akintunde102) on github encircled.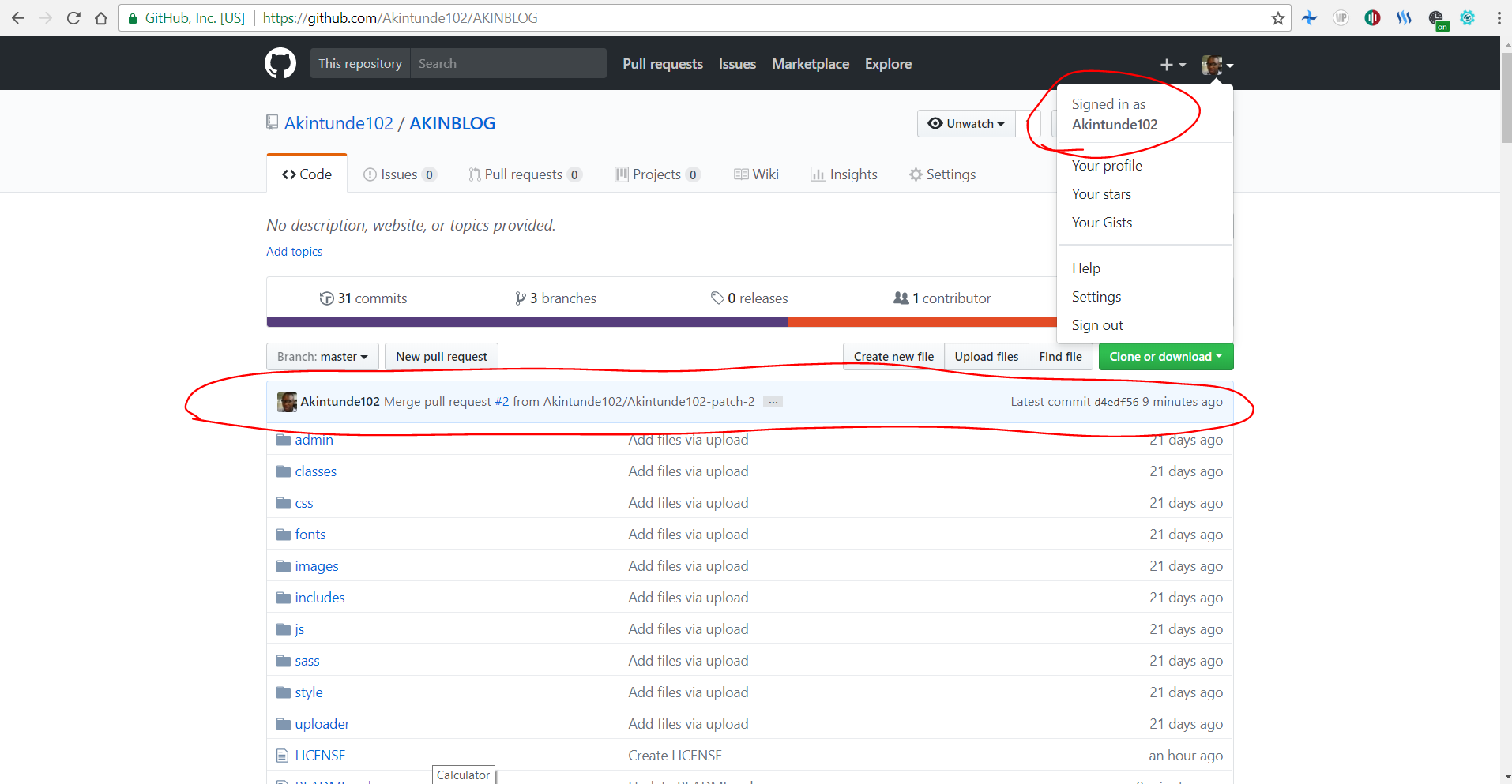 The repo had quite a very scanty readme , so I decided to give it a lift by giving a very detailed documentation which can be seen in the pull requests below.
These are the links to the pull requests:
https://github.com/Akintunde102/AKINBLOG/pull/1
https://github.com/Akintunde102/AKINBLOG/pull/2
The initial pull was a creation of the documentation while the second pull was to reedit and make perfect my contribution.
While making the documenation , I made 301 additions and 28 deletions, you can view that here
This is the excerpt of the documentation copied below:
AKINBLOG
Name: AKINBLOG
Contributors: Akintunde Jegede
Programmed with: PHP
Requires at least: php 4.*
Major Dependencies: bootstrap & jquery
License: APACHE LICENSE
License URI: https://www.apache.org/licenses/LICENSE-2.0
Live Demo Address: akin.com.ng
Short Summary:
This script is a simple portfolio html website with php/mysql powered blog, an about page, a portfolio and options to add other pages.
Description:
This script was built for frelancers with a eye for beauty and minimalism in mind. This is reflective in the concept and design of the front end.
To see the full documentation, click here
Thanks for reading
---
Posted on Utopian.io - Rewarding Open Source Contributors
---