Recycling in the Home. Light bulb Container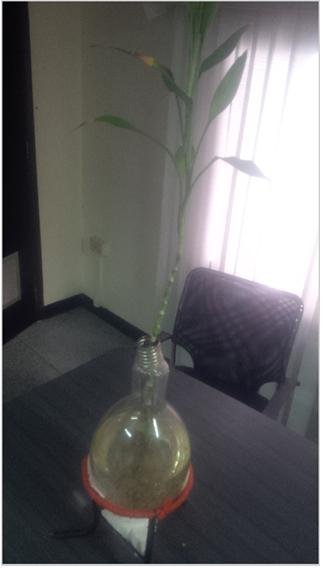 OWN PHOTO
A main light bulb has been burned by the blackouts that torment all Venezuelans, unintentionally and due to the damage received in the aluminum part, the threading area came off, leaving only the glass container , an idea came to mind quickly, a matero or vase would look good, the only detail was that it was not supported and for this create a support based on a rod.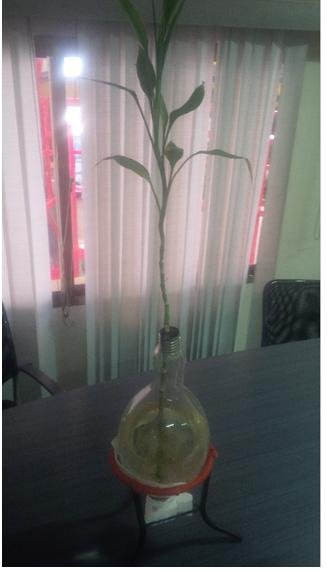 I think it's a good way to recycle this type of material, the truth is not so bad, you can even see the roots growing freely in the water, it gives a good effect to the table. This light bulb lit the front of the house and now adorns the center of the room, at no additional cost I have a great matero. the bulb is of 1000w E40 in case they want to relate the size with the one that they can have in their homes.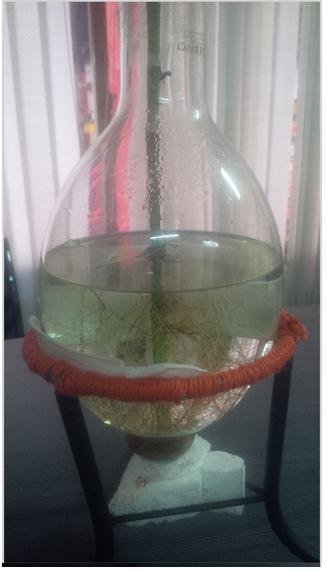 In times of chaos and problems it is better to make the most of all the resources you can have, this would calm the need a bit and also take good time creating ways to take advantage of them, from cartons, pieces of iron and light bulbs can get great things. Nothing stops being useful in this life, everything has a useful transformation.
This is an Invitation to join #ccc for Guaranteed 👍 Daily Income 💵 and Payout 💸 for Newbies (2.0) 🐟 🐜 🐛 in #ccc 👣 and Follow 👣 the Honor Code 🏅 - the Creed (Conditions and Limits Inside)
AND
the latest update <<< please click to read.