Getting Fit for Steem Fest with Actifit and Blocktrades - My 3rd Parkrun in Munich + overall Stats!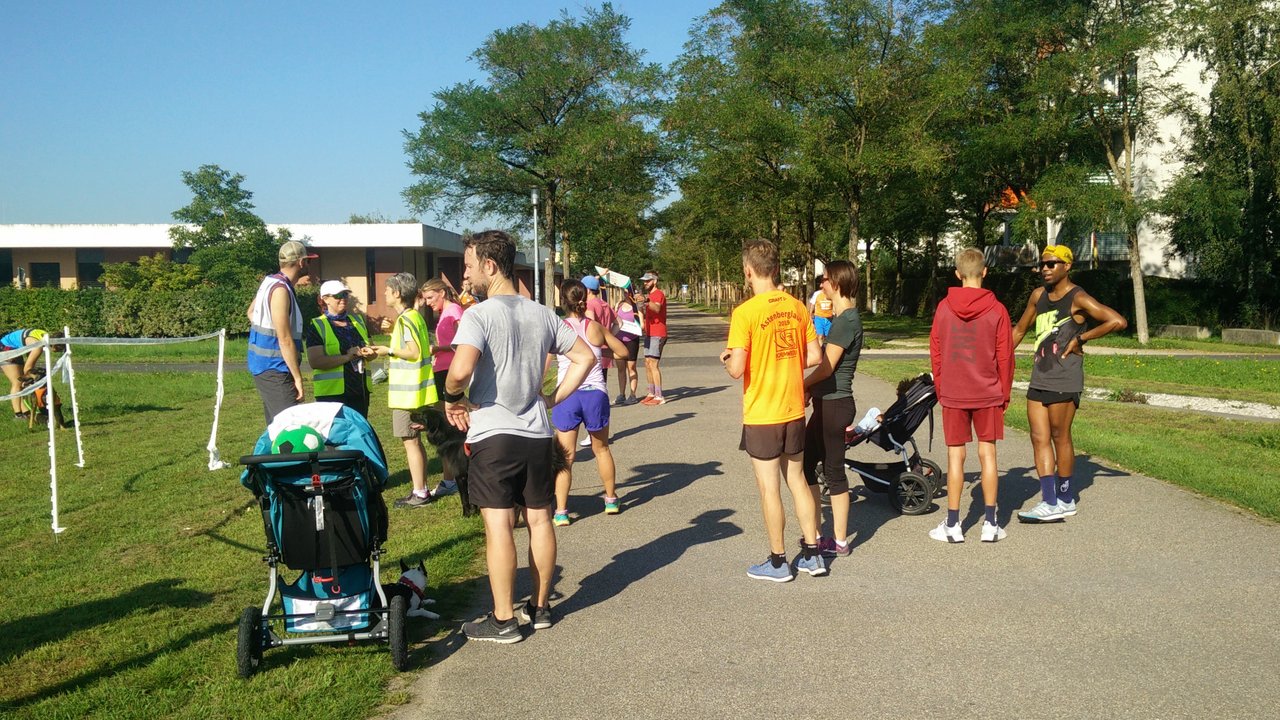 My Actifit Report #396 | 31 August 2019
Entry Ticket #10/16 for Steemfest in Bangkok, Thailand
You find further details about this great contest on @anomadsoul's Post!
The promotional link to my Twitter account is at the end of this post!
Parkrun #3
This morning my view out of the window told me that it would be a perfect day for the 5K Parkrun. A bright blue sky and a gentle coolness that felt good on my skin.
There were 25 crazy runners at the start today, all in the best mood. Fathers with buggies were also there. And if you think that you can't push your baby through a park running really fast, then you must have seen it for yourself.
One of the fathers completed the 5 km with his baby in 24 minutes!
However, I was much slower, I made this distance in 35 minutes (speed 7 min/km). This is my third park run and I have improved every time. Yes, it's a lot of fun and I'm still aiming to improve!
Have a look if there is a park run next to you! www.parkrun.com

Parkrun #3
Mein Blick heute morgen aus dem Fenster zeigte mir, dass es ein perfekter Tag für den 5K Parkrun sein würde. Strahlend blauer Himmel und eine leichte Kühle, die meiner Haut gut tat.
Es waren heute 25 Laufverrückte am Start, alle in bester Stimmung. Auch Väter mit Kinderwagen waren dabei. Und wenn ihr glaubt, dass man sein Baby nicht wahnsinnig schnell rennend durch einen Park schieben kann, dann müsst ihr das mal selbst gesehen haben.
Einer der Väter absolvierte die 5 km mit seinem Baby in 24 Minuten!
Ich war allerdings wesentlich langsamer, ich schaffte dieses Distanz in 35 Minuten (Tempo 7 min/km). Dies ist mein dritter Parkrun und ich habe mich jedes Mal verbessert. Ja, es macht riesig Spaß und ich bleibe dran mich zu verbessern!
Schaut doch mal nach, ob auch bei euch in der Nähe ein Parkrun ist! www.parkrun.com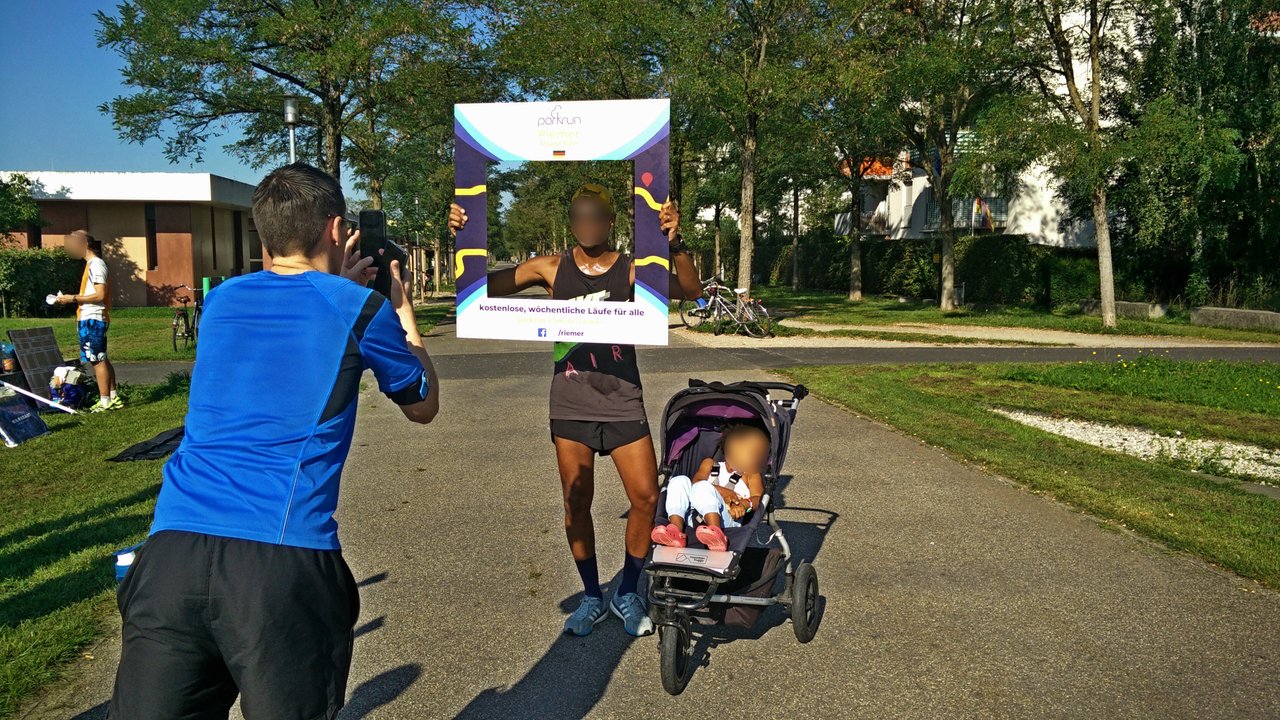 This guy finished 5K in 24 minutes!

Stats for Today
Running: 5 km • Cycling: 25 km
My goal 2019 : 6 000 km
Current: 3 202 km
Activity Count: 19 688 steps

(counted by my Fitbit device synced with actifit fitness tracker)
Activity Type:
Running, Walking, Daily Activities
Current Actifit User Rank: 61 (+9.00)*
*Holding 90.00 AFITX tokens
Rewarded Activity Reports: Level 7/10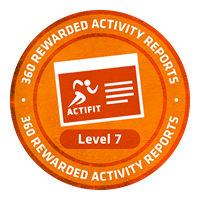 Next Badge: Level 8 needs to have 540 Rewarded Activity Reports!
Now let's see some statistics of my overall progress!
---
| Endomondo | 2019 (up to now) | 2018 |
| --- | --- | --- |
| Total distance cycling | 1 772 km | 4 150 km |
| Total distance walking | 1 187 km | 930 km |
| Total distance running | 243 km | 0 km |
| Total distance overall | 3 202 km | 5 080 km |
| Total activity duration | 340 hrs | 381 hrs |
Note:
The above data include all activities tracked by Endomondo, a GPS-based sports-tracker App. Not included are additional steps/km tracked by the "actifit fitness tracker App" like daily activity, house chores, moving around office etc.
---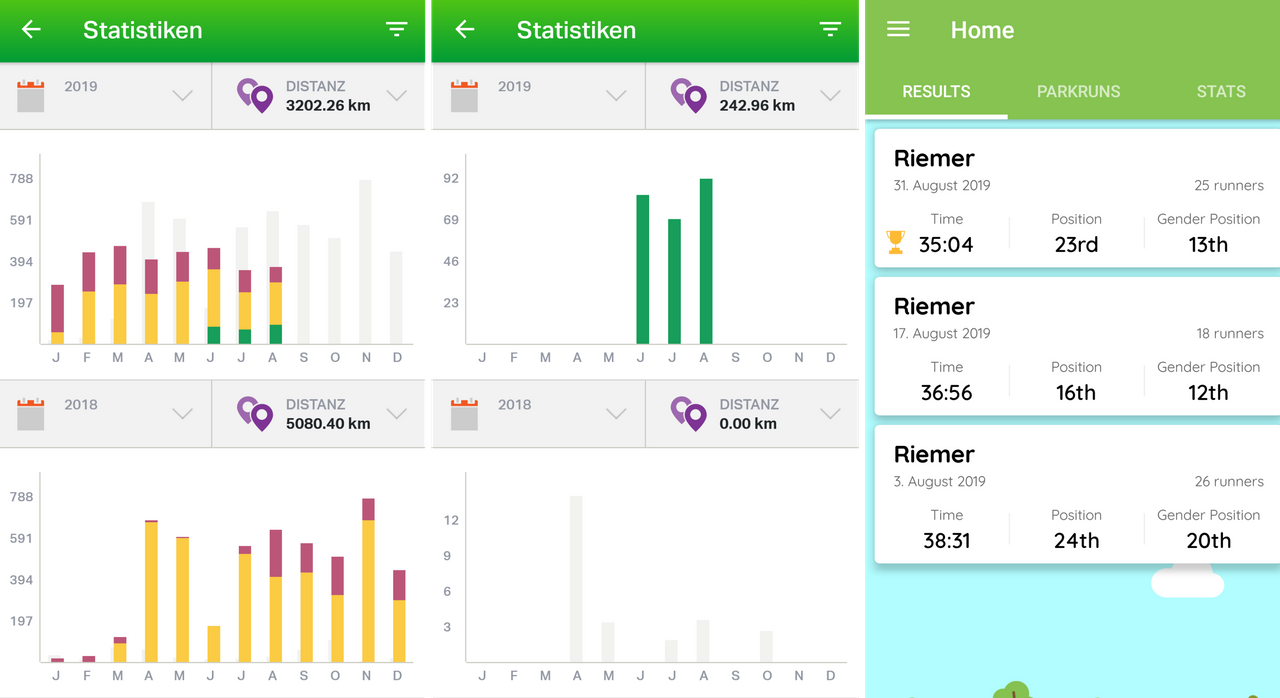 Statistics generated by Endomondo. Today was Parkrun-Day! Every time it took me less time to run 5K. My goal (wish) are 30 minutes! That still needs a lot of training!

How to start your actifit/steem account:
• Signup for an actifit-account on STEEM-Blockchain here
• Download the app for Android or IOS and start tracking
• Join Actifit's community on Discord for discussions and help
• Follow @actifit for daily News and Statistics
• Vote for @actifit as witness!
• Get daily upvotes from @actifit by posting your activities
• Read the Official White Paper for further information on the project!

Other projects I recommend and support:
Get daily upvotes by delegating Steempower to . . .


This is the actifit posting account of @peter2017, an ambitious guy with a bunch of old bones. I'm trying to enhance my health and fitness mainly by walking, cycling and sometimes jogging.
Please support and follow my progress! Thanks so much!
Life is Motion! Keep on moving to stay healthy and fit!

Next Sportscheck RUN in Munich is on 28 June 2020

5K, 10K, Half-Marathon
Who is joining me?




Photos © by actifit-peter
Who-Am-I ?




This activity is promoted on one of my social media accounts as requested
by the Steem Fest contest!
Screenshot and Link to my Twitter Post