Just gave 1 Free Steem account via invite.steem.ninja to a Facebook Messenger friend. If YOU have somneone with an ACTIVE social media page to refer to me i will send them a FREE Steem Invite Link if they make an intro post
ackza
72
6 months ago
Steemit
2 min read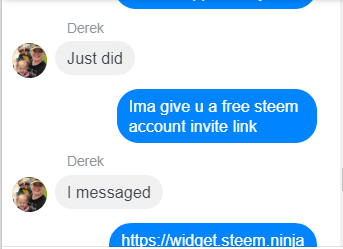 I just gave 1 free steem account to a new friend over messenger and I used @steem.ninja https://invite.steem.ninja
This guy was funny and offered me 60 cents worth of ZRX for some pokemon cards lol and I am gonan send him a non holo MEW just for being funny :D I notcied he had coinbase so I told him to go convert that 0x to EOS and now hehas 0.6+ EOS :D Thanks to me. Ill let him keep it but Ill send him a mew. Anyway I also sent him a @steem.ninja INV link so he can signup to steem INSTANTLY and free.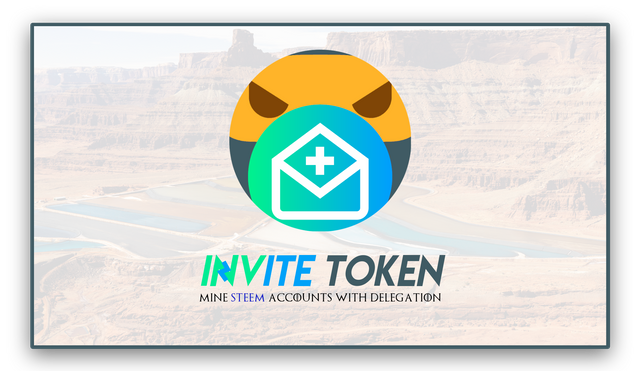 If YOU need a steem account for someone and they have an easily verifiable social media account, like facebook, which i can send an INV steem account link directly, then message me on facebook https://facebook.com/oneworldwithin
Come to the discord if you have any other questions or if you don't hear from me https://steemspeak.com
I have 700+ steem accounts now and counting and I need help distributing these in a meaningful way.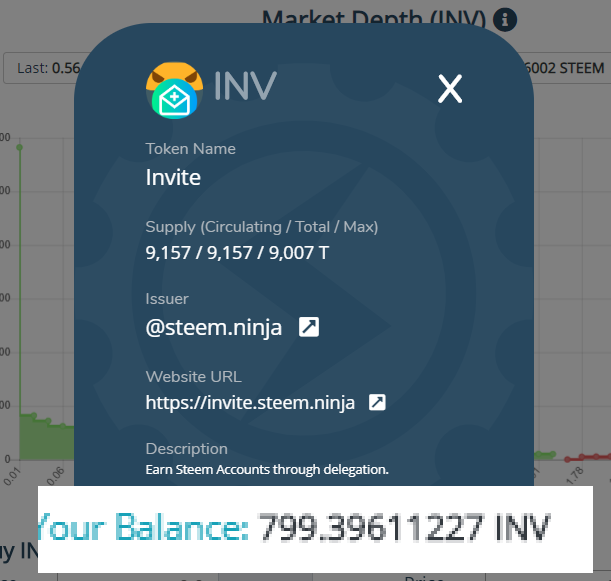 if anyone has a que of potential steemians already waiting for their first account, I can be of assistance and i when they have their account name they can come post it on this post as a comment, or come find me in https://steemspeak.com talking with @stray and @fyrstikken and @gerber etc and tell us your ready for ackza's free Steem-Engine token promotion and I'll make sure you get some Dogecoin Cryptopeso from @eosvenezuela some NEOXAG from @neoxian silver https://neoxian.city AND some ASS from https://asstoken.app
Come to https://SteemSpeak.com discord or like i said message me on https://facebook.com/oneworldwithin