My Meeting with "Deutsche Welthungerhilfe"
Today was "day of the open door" for the "Deutsche Welthungerhilfe" in Germany, Bonn.
This is a big and famous german NGO that helps in lots of parts in the world.
I was there to speek about STEEM and NOBEL.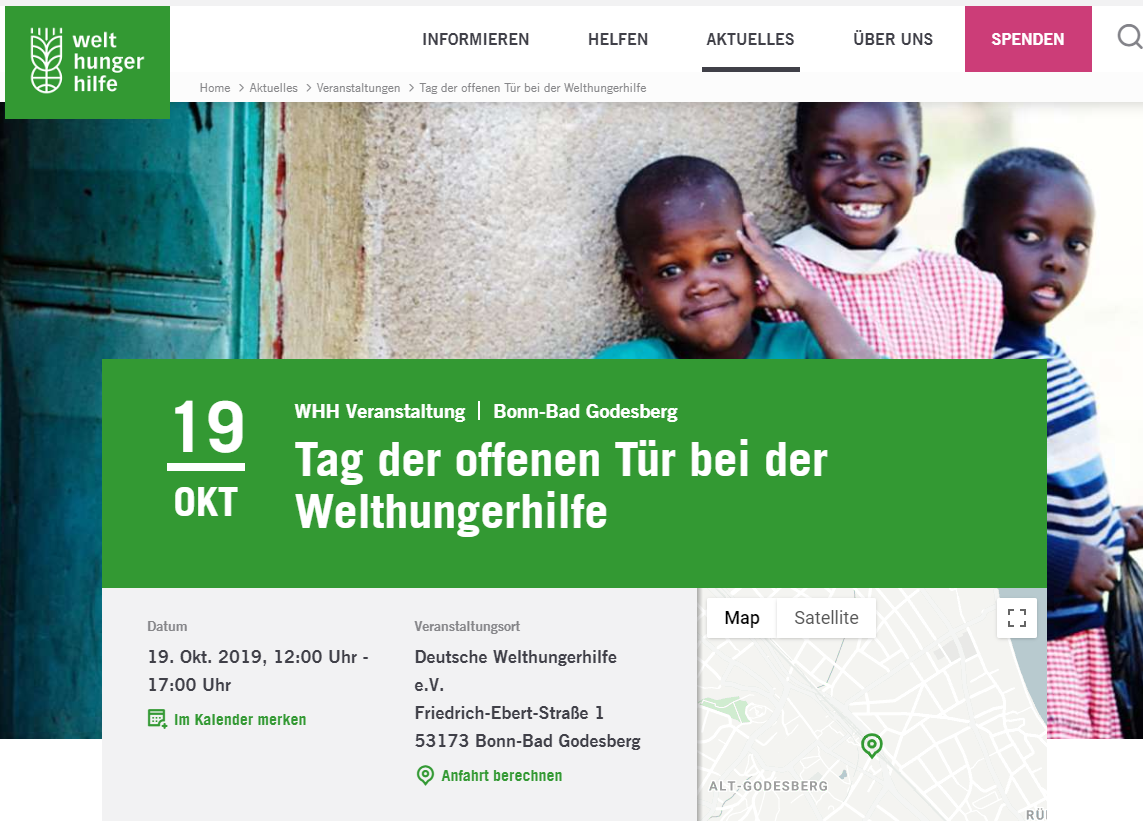 https://www.welthungerhilfe.de/aktuelles/veranstaltungen/2019/tag-der-offenen-tuer-bei-der-welthungerhilfe/
Last week I asked the contact persons, if they are interested into a blockchain solution, that helps to find donators and recipients. Yesterday I got an ok and today I spoke with two persons from them.
We safed one hour for our meeting, but it took two, because they were really interested in STEEM and NOBEL.
The aim of "Deutsche Welthungerhilfe"
The "Deutsche Welthungerhilfe" has spent more then 200 Million Dollars in 2018 in 37 countries of the world. Their goal is to help people in need, to support big charity projects and to bring people into the situation to get out of need.
The aim of NOBEL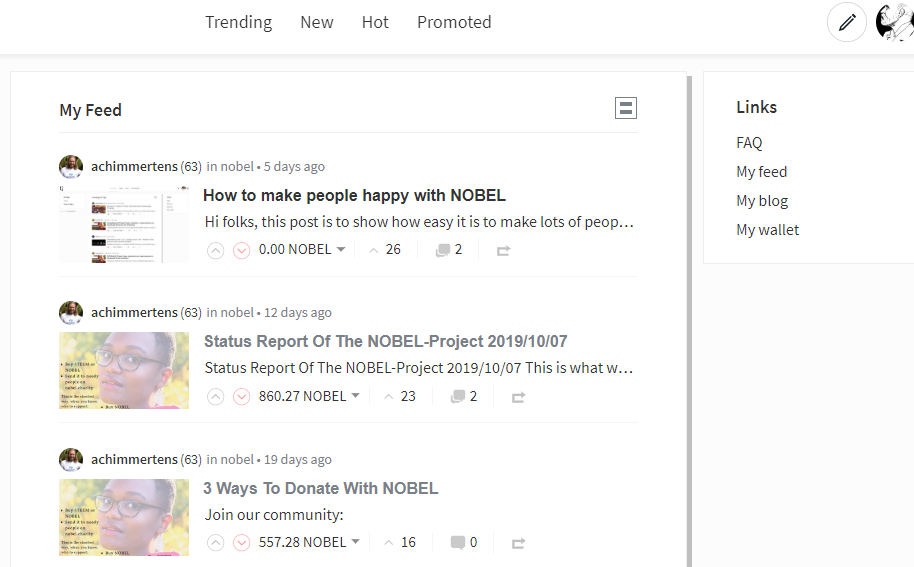 https://nobel.charity
NOBEL brings together donators and charity helpers. One can send money directly to others worldwide. A community proofs if the recipients are worthy to get money.
The overlappings between "Deutsche Welthungerhilfe" and NOBEL
Deutsche Welthungerhilfe (DWH) is a big brand. They support complex projects. NOBEL is a small new way of donating and cannot replace an NGO like this. This is not the goal of NOBEL, even when it says, that it wants to eliminate the middleman.
But there are some nice aspects in NOBEL, that are interesting for DWH:
The donators see where their money goes. They get feedback from the recipients.
Small projects can be supported automatecally.
One can send money all over the world without a dependency from banks, which have a political agenda (I.e. paypal has problems to send money to Cuba)
It is a good way to do networking
...
What's next?
I suggested my contact persons as a first step to create steem accounts, to get a feeling, how this ecosystem works.
They have now my emailadress and I promised them to answer if they have questions and to teach, if they and their coworkers are interested in deeper knowledge.
Conclusion
I think it was a very good first contact. We used the time to exchange our views and I was happy to hear, that my idea enters "open doors" at DWH. It was a lot of information and a total new way of thinking, so that we are exhausted after this two hours of intensive talk. They need some time to digest it. Let's see what comes next.
Achim Mertens