Atomic Wallet - Best Binance Wallet for BNB and BEP2 Tokens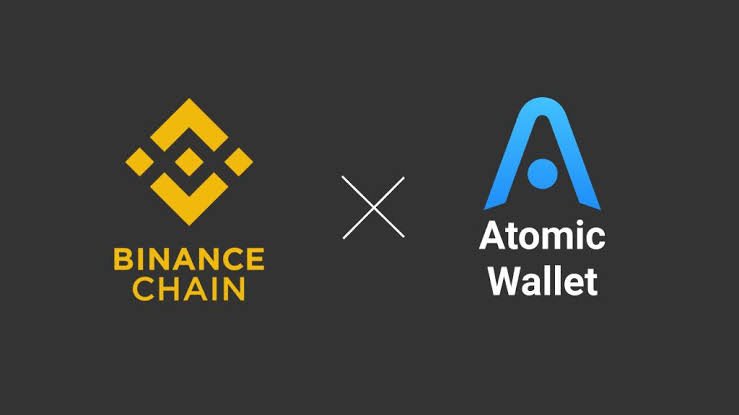 Since the release of Bitcoin whitpaper in 2008 the world has opened it's eyes for the new revolutionary technology. Blockchain the core technology of Bitcoin is created to replace the existing Fiat based financial model. The world today is giving a special attention to implement blockchain in every sphere of our society. Evolution in blockchain and crypto space allows for the creation of various other coins to facilitate various solutions for different sectors.
Today there are many Blockchain networks aiming to provide secured, reliable and faster solutions. Decentralized exchanges are the future of cryptocurrency exchange and trading platform. Since there is a high risk of security threat to all the existing centralized exchanges we need to migrate towards decentralized exchange.
Today there are many decentralized exchanges are providing services to it's users. But most of them are Ethereum blockchain based decentralized exchanges which are still very slow in order execution and matching. But exchanges like idex are improved this situation to a better extent.
But now thanks to Binance exchange which has created it's own decentralized exchange called Binance dex which works on Binance chain. Binance chain is it's native blockchain which offers futuristic decentralized exchange trading platform that will allow free flow of crypto assets and also focuses on uninterrupted easy trading and liquidity. Thus, every coin including BNB needs to migrated from ERC-20 to BEP-2. Unlike other decentralized exchanges, Binance Dex offers faster order matching and order execution.
Best BEP-2 wallet
Atomic Wallet which is a decentralized cryptocurrency wallet which currently supports more than 300+ different blockchain based tokens, will now also supports all Binance wallet BEP-2 tokens. Atomic wallet has also updated it's all operations system wallet to support the Binance mainnet.
Atomic wallet is officially recommended from the Binance team to store and transfer all BEP-2 tokens. Thus, within a single wallet you can store ERC20, BEP-2 and other more than 300+ tokens.
Atomic wallet has its own internal token called AWC, which is mainly a ERC20 token. But now it listed on Binance Dex, AWC token will also be migrate to ERC20 to BEP-2. Swapping is very easy, you can just visit this link to make swap Ethereum to Binance chain at 1:1 ratio. 50% supply of AWC token supply is issued in BEP2 token standard.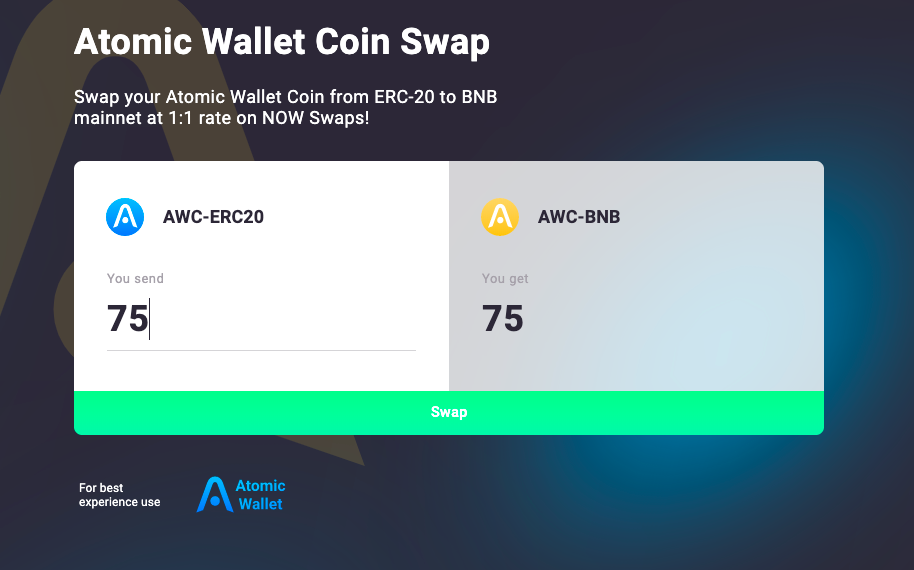 Atomic wallet allows you to buy crypto coins easily through credit card. The best part is that Atomic wallet has partnered with Simplex, which is EU's largest licensed card processing company. This allow users to buy cryptocurrencies legally.
Advantages of Atomic wallet
• The Atomic swap allows cross-chain swapping between BTC-LTC-QTUM pair
• it provides P2P order execution in Atomic swap
• single wallet which supports more than 300+ coins
• inbuilt decentralized exchange allows to exchange assets via Changelly or Shapeshift
• it is powerful, simple and user-friendly crypto wallet
• None of your private data is stored by anyone except you
• it allows you to buy crypto through credit card legally through EU's licenced card processing service (Simplex)
• Atomic wallet is set to now offer In-app Staking and interoperability between mobile and desktop app
Know how to buy crypto in atomic wallet:

Learn more about Atomic Wallet:
Atomic Wallet: https://atomicwallet.io
Buy Bitcoin - https://atomicwallet.io/buy-bitcoin
Buy Litecoin - https://atomicwallet.io/buy-litecoin
Buy Ethereum - https://atomicwallet.io/buy-ethereum
Buy Ripple - https://atomicwallet.io/buy-ripple
Buy Bitcoin Cash - https://atomicwallet.io/buy-bitcoin-cash
Social media links:
Telegram: https://t.me/atomicwalletchat
Facebook: https://www.facebook.com/atomicwallet
Twitter: https://twitter.com/atomicwallet
Medium: https://medium.com/atomic-wallet
Reddit: https://www.reddit.com/user/atomicwallet/
YouTube: https://www.youtube.com/channel/UCLMnUt6BBtA67eic1vRGF3g
GitHub: https://github.com/Atomicwallet
About Author:
Bitcointalk username: Abhijeetcg
Bitcointalk profile link: https://bitcointalk.org/index.php?action=profile;u=1676105;sa=summary
Atomic wallet ETH address: 0xBC15eD6553357F8a77083AE6F60b6A7Fc39DE1EC
BNB address: bnb1dpfg9zy0xj4p0ldwzva750uxkftgxltdlmxygn